Indulging the luxury of a romantic getaway to Thai coastal resort Pattaya, Hong Kong businessman Richard (Frankie Wei) and his wife Jiali (Terry Liu) look forward to spending some quality time together away from the hustle and bustle of home. When they arrive at their hotel, Richard happens on a chance meeting in the lobby with old friend Bai Lanshi (Yu Yung) who has made his home in the tourist city. Bai honours Richard to catch up with him and sample the delights of the so-called "men's paradise" – namely its many and varied female attractions, both local and visitors alike.
An evening dinner in the hotel restaurant between the friends introduces Bai's vivacious young lady friend Annie (Mi Lan) to the holidaying couple, but it also heralds the arrival of a distraction that Richard will find impossible to wrest from his straying gaze: local gang boss' girlfriend Dana (Dana). Deeply tanned and vibrantly exotic, Dana proves impossible for Richard to resist and it's not too long before no stone goes unturned, nor excuse for dalliance exerted, in his quest to spend a night with her.
Perhaps better known in the present age, with the home video release of a vast array of the Shaw Brothers' extensive film library by Celestial Pictures on the South East Asian and international markets, as the monk Xuan Zang in the "Journey to the West" inspired fantasies commensurate with Ho Meng Hua's 'The Monkey Goes West' (1966), Shanghai-born Ho Fan was also something of a respected photographer as well as harboured an eye for playful soft-core cinematic erotica. 'Girl with The Long Hair' (1975) marked Ho's maiden soft-core outing for the Shaw studios and manages to be a memorable one with its cheeky combination of amusing innuendo-laced humour, as well as out rightly blatant sex-farce shenanigans, and lushly exotic photographer's eye cinematography. On the back of the international success of Just Jaeckin's adaptation of Emmanuelle Arsan's best-selling memoirs, 'Emmanuelle' (1974), imitators sprang from near every continent with more liberal censorship attitudes to capitalise on its box office; thereby it seems only logical that the Shaw's would have handed a like-minded former-photographer the reins for a similar sexy outing (albeit more heavily slanted towards humour) in an exotic locale.
Frankie Wei makes for the perfect foil for Pan Lei's lightly-veiled morality play as frustrated businessman and loyal spouse (to a blind wife) Richard, who gradually begins to succumb to both the good-humoured prodding of his friend and the foreign temptations his Thai surrounds. His attempts at early holiday intimacy with partner Terry Liu (of 'Bamboo House of Dolls', 1973, notoriety and the same year's fan favourite 'The Super Inframan', 1975), only to be besieged by a barrage of room service hospitality, makes for a rib-tickling set-up to what will come. But it is the film's selling point, and titular temptress, the "Girl with Long Hair" herself, sexy screen siren Dana (stage-name of Tsen Shu Yi) who becomes focal to all parties, most particularly the viewer. Beset with an artificial tan so deep she initially appears of African-American descent, Dana is Ho Fan's Sylvia Kristel and his lens centres on her whenever she is in scene. From a contemporary stance, she presents more now as typical of the exotic screen sex-pots of her era, but like the story and characters that surround her it's perhaps just best to divest from the present and indulge the fantasy.
The film itself is relatively well paced, shoehorning in equal helpings of genuinely amusing comedy set-pieces and soft-focus "cheeky moments", seemingly flittering by in what feels like no time. As a director with a background in photography (doubling as cinematographer herein) Ho Fan drenches the screen in imagery that runs the gamut of styles, from the soft-focus gloss through colour-crazed psychedelia and beyond; augmenting his visuals with the brassy, contemporary pop stylings* of Chen Yung Yu (or Frankie Chan, as he is better known these days). Chen's "score" affords Dana her own theme, signature with each screen appearance, as well as pulses with breathy, seductive vocals and seventies pop flavours. There's even a passage of true seventies psychedelic excess, where Wei and Yung Yu partake an evening party in a secluded grotto replete with burning torches, inebriated lounging patrons and naked girls covered in body paint go-go dancing in wicker cages. Girl is nothing if not memorable for the lengths it goes to to replicate the look and feel of its European model(s).
On the downside, Ho Fan and company stretch to all the effort of adding some exotic allure to their story by shooting in one of Thailand's more popular coastal resorts, but fail across the board to make use of any of the local colour or scenery. The story never strays far from the resort hotel where the leads spend most of their time so, beyond some beach vistas and views of the hotel and its poolside entertainment areas, viewers expecting some travelogue footage of local landmarks or nightspots of the era will be sorely disappointed (as was I). However, on the upside, Ho Fan's 'Girl with The Long Hair' is a lot of fun – light, sexy, breezy fun at that. The girls are gorgeous in a seventies kind of aesthetic, the humour is ribald and raunchy without descending into the leering sexism that would later populate the genre in the region, and there's an enjoyably bittersweet sting in the tail that could only have originated from the film's uniquely Chinese heritage. That, for me (and maybe me alone), makes this slice of seventies sexually-fuelled adventure well worth a look.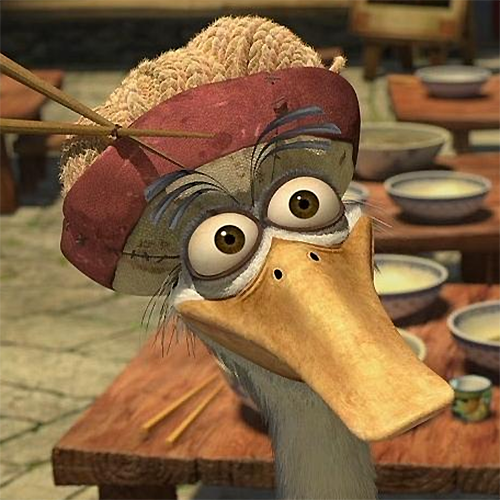 Latest posts by M.C. Thomason
(see all)