After ruining the performance of a nightclub diva (Anita Mui with a cameo role), hopeless guitarist Michael (Hui) and his equally destitute friend find themselves out of work. Down to their last dollars, the unfortunate duo scour the city for work, but to no avail. Things go from bad to worse when Michael witnesses a mob killing and barely manages to escape with his life. Even after reaching hospital he realises that he is far from safe as the mob leader sends one of his henchmen to silence Michael forever. This proves to be the encouragement that the hunted pair need to try something completely different to escape Hong Kong. Therefore Michael dresses up as a somewhat awkward looking woman and joins an all-female band that plays aboard an exotic cruise liner. With the two friends managing to get work in the lap of relative luxury and their pursuers left far behind, all seems to head towards an easy life. Complications arise when the female-impersonator befriends the singer of the band and must add another identity to his life, namely that of a wealthy tycoon, to get to know her better. Juggling his three sides to keep everyone happy proves to be a stressful exercise with matters not helped by his acquisition of a male admirer (Tung) for his feminine alter-ego. Then there's the persistent killers who quickly locate the whereabouts of their target, leading to the conclusion of the many loose ends in Michael's multi-layered life.
It's somewhat disappointing to see a comedian of Michael Hui's pedigree reverting to, what is essentially, a reworking of the classic Jack Lemmon/Tony Curtis/Marilyn Monroe comedy 'Some Like It Hot'. Borrowing the storyline, many of the jokes and even the closing line, this is definitely not Michael Hui's best work. Western audiences will find it hard to stop recalling 'Some Like It Hot' while watching this and even the most forgiving viewer cannot doubt that the film drags in places. The original Hollywood hit was also blessed with an iconic leading lady and, while Cherie Chung is a splendid actress, she cannot compare in this particular production.
What 'Happy Ding Dong' does have in its favour is some inspired moments that have Michael Hui's handwriting all over them. Indeed his best scenes are ones that keep their distance from the original and focus on the canto-comic's own talents. Two very amusing sequences are pure Hui: the first one sees the hero pretending to be blind after the mob killing and being subsequently tested by the aggressors; the second is a battle with one of the villains where Hui borrows moves from a kung-fu film that is being shown on a nearby television. Flashes of brilliance like these makes sure that this is a pleasing slice of entertainment. Comparisons to its inspiration and Hui's other work mean 'Happy Ding Dong' comes off a poor second to all though.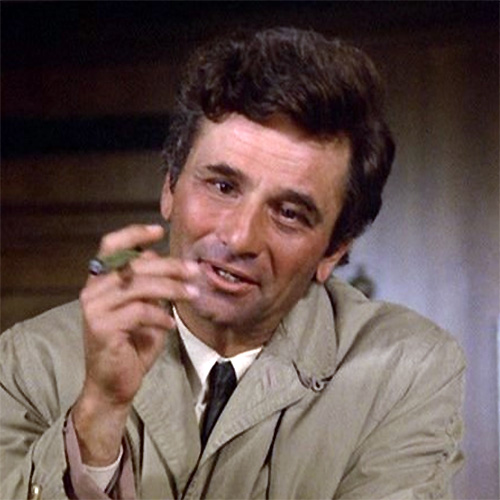 Latest posts by Andrew Saroch
(see all)