Korean cinema will soon have to find an alternative source of inspiration to 'My Sassy Girl'. After the big success of the Kwak Jae-young hit at the Korean box-office, not to mention the ripples it created throughout Asian culture, every new rom-com sought to be the heir apparent to its lofty crown. 'He Was Cool' could be more aptly titled 'My Sassy Boy', so closely does it follow the template left before it. Yet Lee Hwan-Gyeong's has more going for it than just the diminishing charm of any film that attempts to replicate 'My Sassy Girl'.
The story opens with enigmatic teen uber-idol Eun-Sung charging to the rescue of a few damsels-in-distress, throwing some impressive moves into his heroics. Not everyone is keen on Eun-Sung and his entourage though and, when she spots a derisory comment he has posted about her school on the internet, fellow teenager Ye-Won strikes back with a scathing retort. Eun-Sung is not used to anyone daring to challenge his status and hurls threats at his new rival down her mobile phone. When they do finally meet, an awkward altercation means that their lips accidentally touch leaving both parties suitably embarrassed. The self-proclaimed 'King Of Cool' is shocked that his demeanour has been ruffled and tells Ye-Won that she will now have to be his wife, albeit in the future. The next few weeks sees the odd couple thrown into all manner of bizarre situations, but it takes an even longer period for Ye-Won to get beneath the ossified exterior of her strange new beau.
'He Was Cool', but he was also annoying, interesting and a mean little fighter. Eun-Sung, played by a suitably aloof Song Seung-Heon, is an intriguing clone of the original sassy stranger, bought to life three years before by the iconic Jun Ji-hyun. Lee Hwan-Gyeong and fellow writer Gwiyeoni give their brooding lead plenty of attitude and a truck-load of idiosyncrasies, but also succeed in adding that needed element of mystery to his background. The only reason we could put up with the erratic antics of Jun Ji-hyun in her famous role was the skill of the director to leave enough of an enticement for us to stay until the truth behind the character is revealed. 'He Was Cool' treads that precarious line between a odd-ball allure and frustrating wackiness more impressively than its first hour implies.
The two main flaws come gnawing to the surface like starved piranha though. When will Korea (or Japan for that matter) make a film of this ilk that doesn't stretch to nearly two hours? Having recently watched 'Nana', another enjoyable, yet needlessly stretched Asian youth picture, 'He Was Cool' gave my the impression that either my patience is woefully lacking, or film-makers are getting paid based on the amount of celluloid they use. The second major annoyance is linked to 'My Sassy Girl' and its many pretenders, in other words the structure used to tell their stories. 'My Sassy Girl' was easily the most polished exponent of this leap from wackedy (hopefully my first attempt at a neologism) to tragedy and 'He Was Cool' comes off a poor second in comparison. The first twenty minutes are a barrage of over-stylised visual tricks and self-conscious winks to the audience; these begin to dissipate as the story continues, but it takes optimism to endure these early weaknesses.
Despite two noteworthy problems – the combination of which cost the overall effort half a star – 'He Was Cool' is blessed with an outstanding performance by Jeong Da-Bin, an actress who very sadly committed suicide on the 10th of February. I watched her supremely charming turn as Ye-Won completely unaware of the tragic events that ultimately culminated in her taking her own life. It may be that her long battle with depression was tempered by her skills on screen and that films like 'He Was Cool' afforded her some measure of catharsis. Pointless analysis aside though, her diffident and lovable Ye-Won is the film's main ace. Couple that winning performance with a second half that finally begins to piece together the comic and the dramatic and 'He Was Cool' becomes a far more pleasing proposition.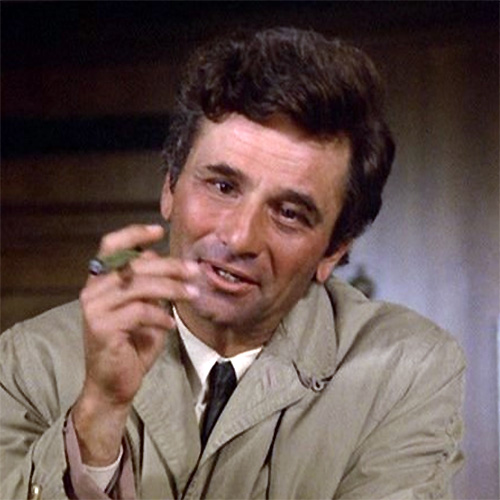 Latest posts by Andrew Saroch
(see all)