Star Lee Jung-Jae ('New World', 'Deliver Us from Evil', 'Squid Game') makes a searing directorial debut, as well as starring in, the political thriller/action juggernaut hybrid, 'Hunt'. He plays Park Pyong-ho, a key and fiercely loyal agent in South Korea's domestic intelligence agency who finds himself squaring off and sometimes teaming up with equally committed agent Kim Jung-do (Jung Woo-Sung), of the country's foreign unit. The two have some bad blood history with one another but initially form an alliance to weed out an infamous mole who threatens the integrity of both their agencies and the life of the President. The two then seem to engage in an ever increasing violent and destructive game of agent-vs agent as they push themselves, and those around them, to the limit to uncover and eliminate the mole.
Really that's just scratching the surface of what is going in 'Hunt', as the escalating mayhem and duplicitous nature of proceedings piles twist upon twist upon twist as the agents charge around torturing and gun blasting everyone who may know the identity of the mole. At over two hours in runtime this pushes the concentration of even the most hardened viewer as the twists, frequent bursts of violent gunplay, and multiple scenes of torture lead to much confusion about who is who and what is what. This is both good and bad: as it keeps the viewer guessing, the tension taught, and gives the leads a lot to chew but perhaps escalates to such preposterous heights by the finale that the late third act reveal (and even more twists!) cripple the film's intention to be thrilling, instead just making it all a bit confusing. 'Hunt' is a film that both thrills and frustrates with its commitment to thrusting viewers into an increasingly confusing world where the intensity of the protagonists plight rarely lets up and often gets in the way of telling a cohesive story.
Still, there is a lot to like and be entertained by in Lee Jung-Jae's film, not least it's slick style and impressive multiple action sequences. Set in the early 1980s it's refreshing that the agents aren't all relying on Iphones and techs sitting at computer screens feeding them information at regular intervals. Instead, the agents rely on their training, gut instincts and an over reliance on extreme torture (there are a few hard hitting scenes of such!) to get answers. The film, much like its agent protagonists, is slick, cleanly cut and slices through narrative shocks and hard edged-set-pieces with ruthless efficiency. Buoying from tightly constructed political thrills to firepower packed action scenes with crisply choregraphed ease, 'Hunt' packs in some stellar gun battles not least a street shootout (that owes more than few nods to Michael Mann's 'Heat') and an explosive shootout in a laundry shop. 'Hunt's action scenes are some of the year's best and have a refreshing slant of seeing clean cut protagonists in crisp suits running around with M16s totally convincing as government trained killing machines!
In fact, the action is sometimes at odds with the more tightly plotted political drama on occasion, being overly heightened (a short, sharp brawl between the two agents in the hallways of their headquarters smacks of OTT!) but is always thrilling. Perhaps too overly convoluted, po-faced and twist happy for its own good, 'Hunt' is nevertheless mounted with impressive verve and if one can forgive its flaws, is an exhilarating action charged political thriller.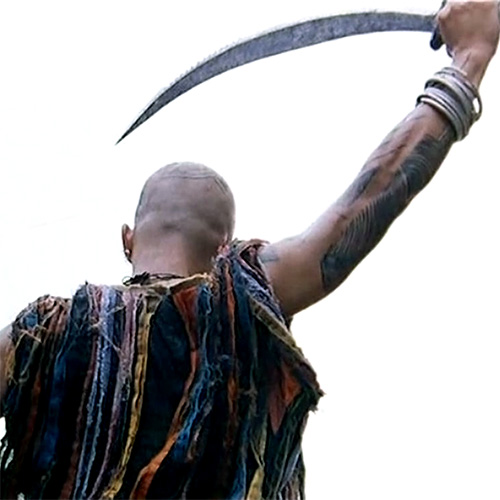 Latest posts by Andrew Skeates
(see all)