George Bernard Shaw's 'Pygmalion' is a story that has been borrowed and adapted by countless films and theatre productions. While Hollywood used it for 'My Fair Lady', Hong Kong has plundered the idea for films like 'Other Side Of Gentleman' and 'The Greatest Lover'. However, few productions have been as ineptly handled and poorly constructed as this romantic comedy of 2003. To squander the original concept – rich as it is in possibilities – takes a director like Raymond Yip.
After finding his long-lost daughter, Ling (Zhao), in a Chinese village, wealthy automobile tycoon Cheung (Ng) decides to take her to his palatial home and get re-acquainted with her. The years in relative poverty have taken their obvious toll, though, with Ling's eating habits and basic hygiene creating major problems for her father. To solve this quandary, Cheung enlists the help of out-of-work Joe (Cheng) who claims to be a style consultant and promises to make Ling the socialite daughter that will wow upper-class Shanghai. The task proves to be particularly challenging and Joe's various attempts to change his project's demeanour initially fail. Nevertheless, Joe's efforts are at least making an impression on Ling's heart and he suddenly finds that his own feelings towards her are thrown into confusion.
I only have myself to blame. After my fingers have been burnt on more than one occasion by Raymond Yip's scattershot handling of material, I keep coming back for more. 'My Dream Girl' is a pitiful example of how poor a badly orchestrated romantic comedy can be; to have such a lack of both all-important elements takes directorial mismanagement of epic proportions. Even though the well-worn premise should give a production of this nature a head start, it isn't long before the sheer laziness of the work rises to the surface.
There are probably enough problems with this film to devote to a whole thesis, but thankfully for you I have to condense it down into a much shorter review. The first thing that struck me as the film progressed was just how bad a job Ekin Cheng's character was actually doing. Appearing like an hellish, exaggerated version of the 'before' segments on 'What Not To Wear', Vicki Zhao is taken from social degradation and given a bizarre Chinese-afro cut, a Monroe-esque blond wig and a whole Burberry outfit that makes its wearer look like a psychedelic Sherlock Holmes. If I was employing Cheng to re-style my daughter and this was what he came up with I'd probably have him horse-whipped. Obviously some of this ineptitude is intended to be comical, but it seems quite strange that thirty minutes of these design nightmares flashes by without any of the other characters noticing. One final question crops up in my mind: why do Mainland characters always seem to have these bubble perms that are intended to make them look backward (see Chow Yun-Fat in 'The Greatest Lover')? Is the 1970s incarnation of Kevin Keegan held with god-like esteem in China?
Ekin Cheng is an actor who I often find myself defending against public antipathy – he has improved immeasurably since those wretched 'Young And Dangerous' days and he does lend a modicum of charisma to most of his recent appearances. In 'My Dream Girl'  neither he or Vicki Zhao have any hope of generating any chemistry; as the film drags on, it's obvious that you'd have more chance of seeing a graveyard burst into a spontaneous rendition of the hokey cokey then have these stars actually create a genuine feeling of love for one another. From the opening scenes where Richard Ng suddenly discovers his long-lost daughter to Zhao's remarkable attachment to Cheng, the characters and situations are deplorably underwritten. Even the most forgiving (read comatosed) audience cannot simply accept these situations without some kind of incidental scenes helping to show the various relationships grow.
'My Dream Girl' has an interesting Shanghai locale and an eager cast in its favour. Though I don't want to keep tearing apart Yip's various efforts quite so feverently, I simply despair of such an amateurish execution of good material, especially by a director who sporadically shows that he could do much better. I've lost 90 minutes of my life that could've been more productively spent on getting rid of those pesky nostril hairs. Make sure you don't make the same mistake.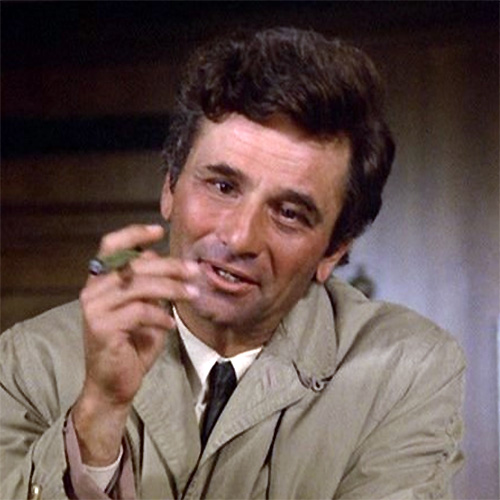 Latest posts by Andrew Saroch
(see all)