After walking away with the Academy Award for Best Film In A Foreign Language thanks to the exceptional 'Departures', Japanese cinema presented the 2010 panel with 'Nobody To Watch Over Me' as its entry. It never came close to repeating the success of its predecessor on the world stage, but Ryoichi Kimizuka's effort is every bit as stunning and doesn't need international recognition to validate this fact.
Fifteen-year-old Saori has her school day interrupted by the disturbing news that her brother has been arrested at the family home. The eighteen year old is suspected of a horrific crime that has left two innocent children dead and the enraged public desperate for vengeance, with the self-righteous press happily fomenting the feelings of anger. The police and legal system are immediately put into action in an effort to protect Saori and her parents from the seething hatred the population has for anyone connected to the suspect. Immediately dissolving the couple's marriage in order to re-marry them under a different name, every effort is made to protect the family much to the outrage of the media who are surrounding the home.
Saori is separated from her parents and guarded by solemn cop Katsuura who had been hoping to spend some time repairing the damage his own marriage is suffering. Instead, Katsuura is commissioned with the task of keeping Saori away from prying eyes while also obtaining information from his traumatised charge. The febrile public and obsessive press make this task almost impossible and every safe house is eventually compromised by their discovery. As Saori begins to detest the police presence and incidents from Katsuura's past are dug up to blackmail him into co-operating with a particular zealot at a national newspaper, the fallout from the case claims even more innocents along the way.
If the assertion that great films make you think is true, 'Nobody To Watch Over Me' can be confidently put among the very best. Dramas about criminal investigations are nothing out of the ordinary, but this first-rate Japanese production looks at things from a very different perspective. Rarely has the killer's family been examined and especially their own battle with public perception – it is a very awkward subject to broach and therefore has perhaps been avoided by cautious film-makers. What makes Ryoichi Kimizuka's work superlative is its ability to deal with the subject with due sensitivity and an intelligence that respects the viewer. Each side is taken into account and so, even when our sympathies lie with one character, another twist can raise further questions.
Some may criticise the apparent demonisation of the media – though it's hardly a victim that will elicit great sympathy. True, the invasive and parasitical portrayal of the journalists and internet bloggers who feel it is their 'responsibility' to bring the 'truth' to everyone may appear a tad imbalanced to some. Yet even when examining the role of the media in the reporting of crime, a few extra layers are revealed about the antagonists that attempts to explain their intransigence. If anything though, 'Nobody To Watch Over Me' is a critique of humanity and its need to find its own justice even if that vigilantism can be worryingly myopic. This searing statement of modern society could be a downward spiral of pessimism, but Kimizuka gives us solid characters with redemptive motives that offer a glimmer of hope. This is ably represented by Katsuura – a fairly obvious machination perhaps – but especially by the parents of the child whose death was allegedly down to the policeman's error. Each extra strata ultimately makes this a very special film.
'Nobody To Watch Over Me' packs quality into every area, from the probing direction to a superb cast without a weak link among them. For Japanese cinema to have followed a film as splendid as 'Departures' with this equally accomplished work is a sign of why it has traditionally been viewed so favourably. Essential viewing.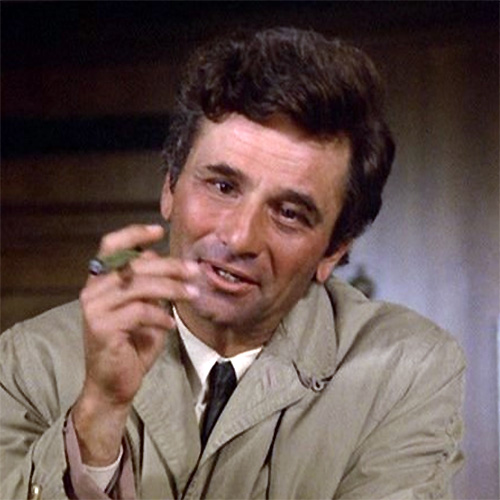 Latest posts by Andrew Saroch
(see all)