Whilst taking a break on Asuka Island, the Straw Hat pirates discover that it is home to the Seven Stars Sword which is said to be the most valuable sword in all the world, Of course, this nugget of information peaks Nami's interest and she ignores the fact that it is also supposed to contain a mysterious curse. As they travel back to the ship, the crew realise Zoro has gone missing so they decide to go looking for him. Their search leads them to a village but before they can question the inhabitants they are attacked by a group of marines. Much to their amazement, amongst their number is Zoro who appears to be helping the attackers steal three magical orbs from the locals. Has Zoro gone mad or is there something or someone controlling his actions? Let the mystery solving commence…
Although this movie marks the fifth big screen outing for the 'One Piece' pirate crew, the series is showing no signs of weakness and continues to churn out one successful adventure film after another. This particular outing takes its inspiration from the Aztec civilization and refreshingly foregoes the standard "small child in distress" scenario in favour of a plot filled with mystical swords, high priestesses and giant hippo-rhinos! Interestingly, this isn't the only departure as the film showcases a fair amount of bloodshed (something rarely seen in the 'One Piece' universe) and this really helps to establish the imposing threat of what is an excellent central villain. Don't fret though, the main focus is still on the comedic antics of our favourite band of superhumanly strong pirates and you can't help but laugh your socks off as Luffy finds himself lost amongst the ancient ruins.
Although the film does feature an abundance of action, a couple of the opening bouts do feel somewhat short-lived and it's surprising just how easily our heroes seem to be brushed aside (see the missed opportunity of Zoro versus Sanji as an example). Thankfully though, this is more than made up for in the final third of the movie as the action clearly takes centre stage and several fights ensue that feature each member of the crew. This is further enhanced by a well-crafted finale that sees Luffy up against it and forced to pull out every move in his repertoire to stay on equal footing with his opponent.
So there you have it, five movies in and still not a turkey in sight. Now all we need is for someone to pull their finger out and start releasing these films on DVD as they really deserve a wider international audience – are you listening Funimation??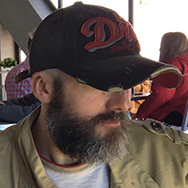 Latest posts by Phil Mills
(see all)