During a stopover at Anabaru island, Luffy's huge appetite is once again unleashed and the Straw Hats suddenly realise that they are running very low on funds. Whilst thinking of ways to boost their financial status, they stumble upon a group of pirates taking part in a competition known as the "Dead End Race". The prize for winning is 300,000,000 Beli so Nami automatically signs the crew up with an eye to solving their money troubles. With perilous waters and vicious pirates standing in their way, this may not be such an easy answer and could well turn out to be one of their toughest challenges yet.
This 4th 'One Piece' movie picks up just after the Alabasta arc and is perhaps the strongest feature length outing thus far. Taking a darker and much rougher approach, it succeeds by competently interspersing a fun and typically 'One Piece' storyline with a solid amount of stylish action. However, the real bonus here is the use of the main character's individual background stories to highlight exactly what it is that drives our heroes to pursue this specific adventure. The real benefit of this approach is that it gives the story much more depth and meaning, whilst also helping to add a real sense of connection to the series (a trait often lacking from filler).
On the action front, this is also a significant step up from the previous movies and I'd go so far as to say that some of the sequences almost rival the series for thrills and spills. This is instantly noticeable within the first 10 minutes as a fight breaks out in a bar that is so well edited and animated that it had me cheering from the off. Added to this, we are finally treated to a conclusion that not only includes a worthy opponent for Luffy, but also allows him to test his strength to the max as a very powerful adversary pushes him to breaking point.
As each 'One Piece' movie passes, I seem to become increasingly impressed with the creator's ability to put together films that could rival any cinematic outing for entertainment. This particular effort is easily my favourite so far as it truly understands the heart of 'One Piece' and is an absolute joy to watch.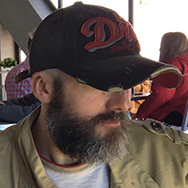 Latest posts by Phil Mills
(see all)