The close and introverted island community of Tai-O is shaken by the death of one of its least popular residents. Although everyone happily admits their hatred of dead real estate agent Simon, no real suspects are found until a drunken man admits to fighting with him the previous night. The obnoxious drunk is taken back to the sleepy police station and given a very loose interrogation by local policemen Dicky (Chow) and Keanu Reeves(?!), culminating in a punch in the stomach for the suspect. When the drunk sobers up he reveals himself to be none other than SDU officer Michael (Wong) and then sets bout disciplining the lacklustre police work he has become a victim of. With a joint investigation demanded by the superiors in Hong Kong, Dicky is forced to accept Michael as his superior and help out in the murder inquiry. The two very different methods of police work are immediately in conflict when Michael bulldozes his way into the job and upsets most of the locals in the process. The two extremes soon discover that the only way to find the killer is to reconcile their opposing methods, especially Michael who must adapt to the laid-back island life.
The term 'low-key' was perhaps invented for this enjoyable and slightly off-beat comedy/thriller. The concentration is mainly on the unusual pot-pourri of quirky characters headed by Dicky and the gloriously named Keanu Reeves. These two parts give excellent opportunities for two of Hong Kong's traditional bit-part players – Michael Chow and Shing Fui-On – to enjoy rare spot in the limelight. Michael Wong also seems to relish playing a very familiar character who is transported to a context that makes a mockery of his methods; Wong is given a chance at self-depreciation that will be welcomed by many.
'The Case Of The Cold Fish' is not without its significant downfalls though, but given the modest targets aimed for, this can be better appreciated. The pace is a bit too languid at times with an unnecessary lack of focus near the middle of the film. This lack of directorial control is a problem that upsets the balance and effects the overall quality of the film. Nonetheless, as long as the potential viewer doesn't view this as a hidden masterpiece, this is a fairly undemanding diversion.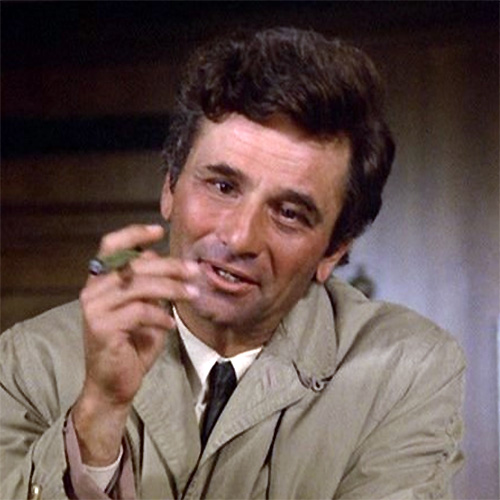 Latest posts by Andrew Saroch
(see all)