Career thieves Thongs (Chan) and Octopus (Koo) pull off a drugs heist at a vast Hong Kong hospital in the hope that the expensive medication can be sold off on the blackmarket. While their boss – simply known as 'Landlord' (Hui) – awaits their arrival, the two moderately inept crooks run into trouble with the hospital security and are nearly apprehended, but are 'saved' when all of the attention switches to an assailant intent on kidnapping a newborn baby and its mother. Thongs inadvertently becomes a hero and the two escape sans much of the booty they had managed to swipe. Nonetheless, both men soon squander what money they did make from the crime, Thongs blowing it on his gambling addiction and Octopus on showering his spoilt girlfriend with needless gifts. Neither has anything to show for their years of working on the other side of the law and neither heed the advice of Landlord who keeps his ill-gotten gains in a safe in his bedroom. In a moment of great irony, Landlord himself is burgled and his stash swiped in the blinking of an eye, a crime that leaves him with nothing for his impending dotage. One last great heist is planned and this time it is the kidnap of the very same baby who Thongs saved earlier in his hospital escapade.
The rumour that 'Rob-B-Hood' had originally been envisaged as a much darker action film comes as little surprise – the theme of baby-napping is hard to match up with the kind of frothy family frolics lined up here. Essentially that proves to be at the very heart of the problem of the film: it cannot decide what tone it should adopt and what audience it should be attracting. Mixing zany Canto-comedy with Chan's usual physical ingenuity, heavy melodrama and moments that hint at a darker underbelly beneath the main narrative, 'Rob-B-Hood' is a very unstable emulsion and an awkward production to appreciate all the way through.
After admirably trying to recall the great works of his youth with 'New Police Story' and dip his toe into the waters of historical adventure with 'The Myth', Jackie descends into a calculated attempt to appease the Hong Kong public with 'Rob-B-Hood', a film that is a backwards step for a star who still offers so much. It almost appears as if Chan has accepted his advancing years, yet seems scared to go for a straight dramatic role that doesn't overtly target the box-office. This attitude is a disservice to Jackie Chan and the skills he has an actor and film-maker – he may not be Tony Leung Chiu-Wai or Wong Kar-Wai, but he certainly as enough cinematic savvy to break free from people's misconceptions about him. Even in the action-comedy sub-genre he has so often excelled in there should still be so much more from Chan.
It seems lazy to rely on the charms of a baby to accrue box-office dollars, yet so many films from so many countries have tried it to obvious success. Not that the idea of using a baby as the main star is inherently awful, but too many film-makers just plonk the infant in front of the lens, ignore silly things like storylines and what for the audiences to go melt ('Three Men And A Baby' comes to mind). 'Rob-B-Hood' does at least offer a few distractions from this trick and attempts to develop its characters beyond mere ciphers. Jackie plays against type as a hopeless gambler who is a disappointment to his elderly father while Louis Koo once again mocks his slick image by appearing as an under-the-thumb lothario. Some of the sub-plots are throwaway devices with little real importance other than the chance to shoe-horn in another popular actor (the Charlene Choi/Louis Koo marriage storyline adds very little to the overall film), but a few seem to have enough life of their own. The mentally unstable villain is an unusual, yet welcome inclusion and even helps us feel some measure of sympathy for his mourning. Enough ideas are thrown at the screen so that some stick and others flounder though the weaker moments tend to slow the pace right down.
'Rob-B-Hood' boasts a luxuriant budget that makes its presence felt through every frame of the production. It's well shot, well-designed and packed with intriguing sets, from the incredible hospital location at the beginning to the ice-shrine of the finale. The cast is also full of legends and current stars with Chan, Hui and Biao rubbing shoulders with Choi, Koo and Daniel Wu, albeit in a cameo. That so much was packed into this film makes its shortcomings more difficult to stomach; Yuen Biao is such a welcome figure on the screen that seeing him eventually marginalised to what amounts to an extended cameo is hard to bear.
At over two hours long, this is a film that never understands the limitations of its concept and eventually gets dragged into maudlin melodrama. This, though, is the difficulty throughout 'Rob-B-Hood', a work that tries to please so many audiences while eventually alienating many. Despite some wonderful Jackie moments – the end fight with various musical instruments and the stunt where he jumps down the air conditioning units stuck to the side of a block of flats – it proves to be a movie where the need to be 'cute' is more important than the desire to entertain. When it kicks into gear there is much to enjoy and a typically inventive Hong Kong vibe about the whole film. Unfortunately the production is sometimes that unpleasant spectacle of seeing one of the true masters of physical cinema compromised by pandering too much to their family market.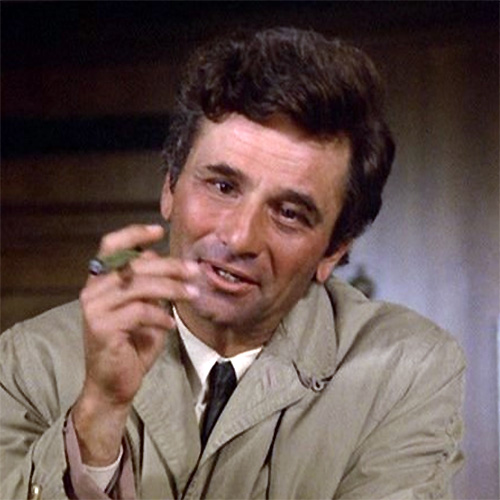 Latest posts by Andrew Saroch
(see all)