The 8th collaboration between star Scott Adkins and director Isaac Florentine and their first since the underrated 'Close Range', 'Seized' is a welcome return for the dynamite duo that provides plenty of their trademark action along with a bit more to chew on. Adkins is a doting father living the quiet life down Mexico way, with his teenage son. The two are somewhat at loggerheads, as many a father and young son can be, with both still reeling from the death of their wife/mother. Working from home one day, Adkins is rendered unconscious, his son kidnapped and a phone left ringing with demands. Turns out Adkins is a former special forces agent who went by the code name Nero and his skills are now being called on by cartel boss Mzamo (Van Peebles). If Nero is to ever see his son again, he must use his unique skills to wipe out Mzamo's competition.
What follows is a sweet smorgasbord of gunplay and fight action as Nero carries out Mzamo's orders, wiping out cartel after cartel, before the inevitable rescue mission to save his son. All nicely shot on location and featuring the crisp and crunchy fight action we expect from Adkins and Florentine, 'Seized' delivers the goods. However, there is a bit more going on here than Adkins and Florentine just doing their version of 'Taken'. For one 'Seized' has a great bad buy in Mario Van Peebles' cartel boss. Slick, sharp and charismatic, he's an engaging foe who has ulterior motives and the concept of using a former agents' skills to wipe out the competition is a unique one. Plus, Nero is strapped up with a body cam so Mzamo and his cronies can watch the killing live, which adds another layer to the action.
Adkins is great as usual as the unstoppable killing machine but Mario Van Peebles all but steals the show. Great to see him front and centre again and he gives dimension and charisma to his bad guy and his verbal sparring is just as thrilling as any of the action scenes. Yet there are plenty of those also, all finely coordinated and choreographed by action greats Larnell Stovall ('Falcon Rising') and Art Camacho ('Night Hunter'). Short, sharp and sweet the fights are well staged, easy to follow and complemented by some impressive scenes of gunplay. 'Seized' may not be as action packed as some of the previous Adkins and Florentine collaborations but the action on show is great.
This time the duo go for something a little darker and, despite it's simple set-up and short runtime, a little meatier. This may disappoint those expecting another 'Boyka' or 'Ninja' action extravaganza but it's good to see the two trying something a little different (I'm just disappointed it's not a sequel to 'Close Range'!). Great characters, great action make for another great Adkins and Florentine team-up.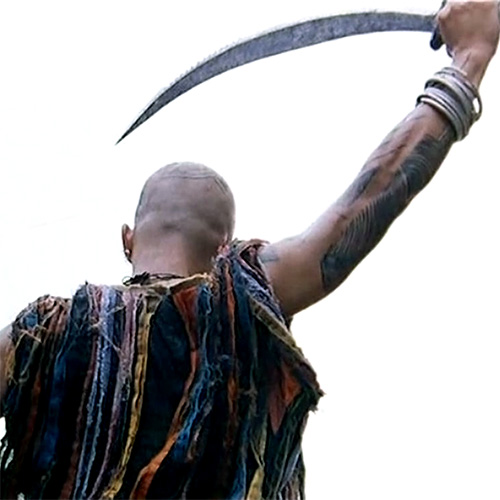 Latest posts by Andrew Skeates
(see all)