A quartet of pickpockets – or 'Sparrows' in the vernacular – target the wealthy of Hong Kong while keeping a particularly close watch on bewildered tourists in the area. In one successful morning they relieve four different parties of their possessions and escaped undetected to split their earnings. On leaving his comrades to pursue his hobby of photography, Kei (Yam) is enchanted by a beautiful woman seemingly fleeing from a gang of pursuers. This same woman, Chun Lei (Lin), begins to weave a tangled web around the whole quartet and, using her own feminine wiles, turns the tables on the pickpockets.
Despite her duplicitousness, Kei and his three 'sparrows' are determined to help her when, after confronting her, she reveals her imprisonment by a local hood who stores her passport in his safe to stop her ever leaving Hong Kong. The gang's intricate hustle to help Chun Lei is easily telegraphed by her 'benefactor' who then warns them never to attempt it again. Yet it offers Kei a challenge, one that pits his criminal brain against his latest adversary, the prize being the release of Chun Lei.
'Sparrow' is the archetypal Curate's Egg, a film that fuses together precious few moments of brilliance with a heavy dose of lethargy, rendering the finished article difficult to digest. Opening with a superb five minute introduction to Kei – featuring an exquisitely choreographed sting on four separate targets – enhanced by the jaunty soundtrack of Fred Avril and Xavier Jamaux, 'Sparrow' soon dissolves into something far less intriguing than intended. Certainly To is a director who imbues nearly everything he creates with a sense of style and dry wit that makes all of his works so anticipated; if he ever decides to put his trip to the chiropodist on celluloid, I'm sure it'll be scintillating stuff, full of showboating camera-angles and delicious lighting. Yet work like 'Sparrow' seems so lackadaisical to the point of being apologetic, a sense which washes over the viewers throughout the film. It's almost like one of those side projects that casts and crews engage in while working on much more ambitious 'A' features.
While the soundtrack and the cinematography are first-rate, it's unfortunate that a Johnnie To production should merely be remembered for these attributes rather than anything the director may have had a hand in. 'Sparrow' canters along bathed in gorgeous lighting and drenched in atmosphere and is quite a pleasant distraction for the first half hour. That is its only real merit though. It eventually feels like a private party that simon Yam et al are thoroughly enjoying, but the rest of us are told our names aren't on the list so we're not coming in. It gets its two and a half stars for style, yet the disinterest it creates has spread to this reviewer, pouring a strange ennui out of the screen that becomes the over-riding impression of the finished film.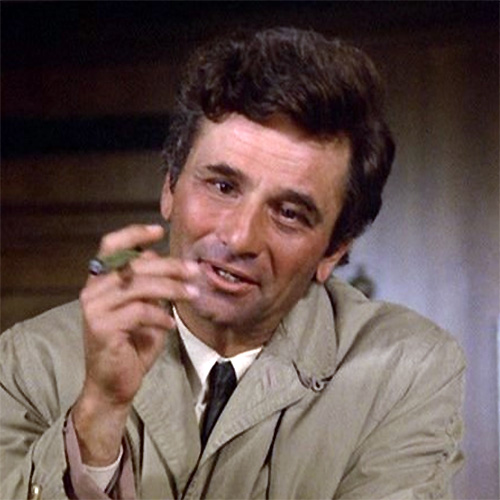 Latest posts by Andrew Saroch
(see all)