If you have read Isaac's excellent series 'Hong Kong Film Never Dies' on this site, or if you have a passing interest in cinema from that neck of the woods, you will know that 'Table For Six' was 2022's unlikely box-office juggernaut. Obviously, star Dayo Wong had proven his pull with recent hits like 'The Grand Grandmaster' and 'Agent Mr. Chan', but no one quite expected it to become the most successful comedy in the history of Hong Kong cinema.
Three half-brothers living above an ailing restaurant continue to eat a main meal with each other every evening, a tradition started by their mother. Joining them is the youngest brother's fiancée, Josephine, who is impatiently waiting for the 'big question' to be popped. This relatively serene dynamic is tested when the middle brother introduces his new girlfriend to the family, the beautiful Monica who also happens to be the eldest brother's old flame. All parties maintain an awkward peace though the eldest brother decides to bring adorable (and adoring) online influencer Meow into the home to show that he is over his ex. As the six get closer together, old feelings are stirred while new relationships start to blossom.
If ever a star has deserved his time in the spotlight, it is Dayo Wong. He's been a star in Hong Kong television and stand-up comedy for three decades now, but it never quite translated into cinematic success. Of course, you'll see him in numerous other big hits throughout this time, but he's never had the individual box-office draw of someone like Stephen Chow. That has completely changed now as Dayo Wong's comedies are destroying records of the past and making him the number one draw. I've read the theory that Dayo's loyalty to Hong Kong cinema has fermented a real sense of appreciation from the local audience, as does the classic Cantonese humour that is so rarely seen on the big screen today. However, he's just put the work in – I have to admire his commitment and endurance, and he deserves this renaissance. And I simply cannot believe he is 62 years old!
'Table For Six' is a less flashy comedy than his past couple of hits; this is a more cultured film than the scattershot parodies of 'The Grand Grandmaster' and 'Agent Mr Chan'. Because of this, it's also a more enjoyable film, but also a much more unlikely box-office triumph. It recalls the star-studded New Year family comedies of yesteryear, yet is fresh enough to appeal to younger audiences too. It is reliant on humour that is unlikely to hit the target with non-Cantonese speakers, but there are laughs to be had here. Importantly, 'Table For Six' blends wit with appealing characters, and the dynamic between the sextet is a real strength for the film. Dayo is his usual dead-pan self and that works especially well for his character here who is pretending everything is hunky-dory in his life. He is well supported by Stephy Tang, Ivana Wong and especially Lin Min-Chen as the cute-as-a-button Meow. It could do with ten minutes being shaved off its running time, but overall it is an encouraging flourish for Hong Kong cinema. And if you haven't read Isaac's series on the Hong Kong rejuvenation, do yourself a favour and dive straight in.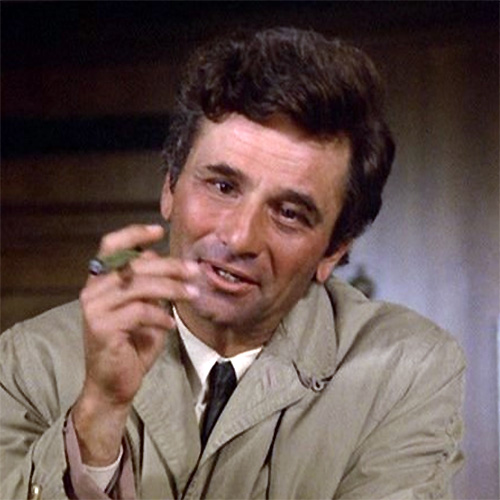 Latest posts by Andrew Saroch
(see all)