One of the great qualities that Tsui Hark has as a director is his ability to re-invent himself and the precepts of existing genres. The latter quality has meant that he has been responsible for such landmark films as 'Zu Warriors Of The Magic Mountain' and 'Once Upon A Time In China'. The former attribute has seen Tsui Hark switch cinematic styles with such ease that he is rightfully considered to be one of the most underrated directors currently working. Most of his films have the stamp of a definite master whereas some manage to reach the level of 'masterpiece' and figure prominently in Hong Kong top tens around the world. His 1995 film 'The Chinese Feast' manages to sit in-between these two thoughts and, on repeated viewings, rank itself as one of his most accomplished works. Having launched the new-wave martial arts film with 'Once Upon A Time In China' to worldwide acclaim, Hark left this popular franchise behind to once more surprise and delight viewers with another refreshing film.
Kit (Bee) ranks as one of China's best chefs and, after an elite competition, proves himself to be without equal in Asian cooking. His devotion to his craft borders on obsession, however, as his single-minded work alienates the woman he loves. At the moment she needs him the most, Kit is busy winning the plaudits at the culinary contest and further enhancing his reputation. This incident becomes the straw that broke the camel's back and Kit's girlfriend leaves him to his first love. Racked with guilt and desperation, Kit turns to drink and falls into a permanent stupor, therefore disappearing from the Asian cooking scene.
The story then turns to Hong Kong a while after this initial incident and focuses on the efforts of gang member Sun (Cheung) who attempts to leave behind his criminal past. Sun aspires to be a top chef, but finds that he must start at the bottom of the ladder in a busy local restaurant and endure the over-critical treatment of his stern boss Au (Kar-Ying). Sun's only friend at this place of employment proves to be Au's eccentric daughter Ka Wai (Yuen) who helps him to cope with the pressurised tasks he's handed. Enter the mysterious 'Super Group' whose aim is to absorb all of the rival restaurants into their faceless organisation and control the Asian cooking world. The Super Group's leader challenges Au to a cooking contest where both teams will have to cook the Qing Han Imperial Feast – a banquet-sized menu that features a number of dishes that are nearly impossible to re-create for the average chef. With the restaurant's reputation on the line and a fearsome challenge ahead, Sun and Ka Wai decide to travel to China and seek the help of the legendary Kit. However, on finding him they discover that the endless drink has destroyed his senses and naturally hinders his immense cooking ability. Now the race is on to put Kit through a training regime that will re-awaken his dormant senses and give them the edge in their culinary battle against the Super Group.
It's reasonable to say that 'The Chinese Feast' combines elements that are inherent in Hong Kong cinema and perhaps unique; the ever-popular master/student relationship is something that is lifted from the martial arts genre as is the scenes of prowess here used in relation to cooking. These highly entertaining portions of the film are bonuses in what is an outstanding comedy and another fine Hong Kong ensemble piece. The film's casting is exceptional with memorable performances by Leslie Cheung, Law Kar-Ying, Kenny Bee and Anita Yuen; also to be noted is the chance for new-wave martial arts stars Vincent Zhao and Xiong Xin-Xin to shine in very polished roles. It's no surprise that this Tsui Hark comedy was a box-office smash as it allows the viewer to enjoy superior character interaction and sharp comic routines. These moments of humour that frequent the film are more accessible to a Western audience than the wordplay of Stephen Chow, but no less amusing and certainly still firmly Eastern in style. Tsui Hark also makes sure that, as with the other hits he's been at the helm of, there is some wild action – in this instance it's the mouth-watering food preparation that is the film's centrepiece. This film is a comic feast, a visual feast and cinematic feast – a definite must-see.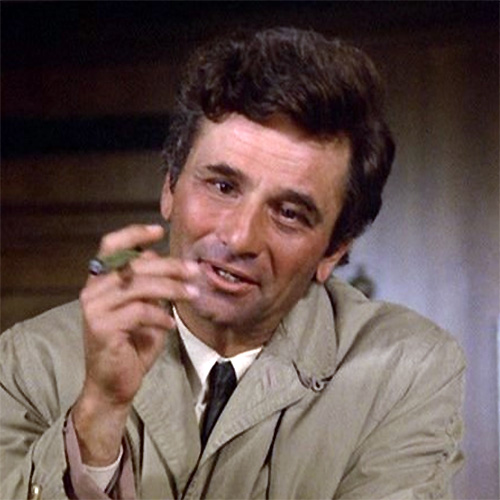 Latest posts by Andrew Saroch
(see all)