On the very day that he plans to propose, Shanghai cinematographer Shen Junchu's (Leon Lai) world is shattered when his lover, Xu Manli (Fan Bingbing), is killed before his eyes in an horrific traffic accident. A year on from that tragic event, Junchu has retreated into himself and become sullen and effusive within his arranged marriage to embroiderer Sansan (Rene Liu). Sharing their stately country mansion with housekeeper Rong Ma (Xu Songzi) the couple go through the motions of a married life that leaves Sansan's heart torn. With her husband looked away in his room nights, Sansan soon finds herself acutely aware of strange sounds and an unearthly presence about their home.
Eventually the source of Sansan's ghostly chills reveals itself and she is beset by the spirit of Junchu's former flame, radio presenter Manli. Manli confesses that she is heartbroken at Junchu's brooding preoccupation with the past and offers Sansan the chance to save her marriage. Through the spiritual possession of Sansan, Manli hopes to reach into the fibre of his soul and reawaken his heart. Once her husband's dormant passions are rekindled, Sansan becomes enchanted at the connection that has returned to their lives. However, Manli harbours an ulterior motive in her ghostly guidance and Aunt Rong, a spiritualist, senses she must fight dark forces to save Sansan's mortal soul.
With the flood of ghost-themed horror films that came out of Hong Kong, and surrounding South East Asian regions, in the wake of the Pang Brothers' hugely successful 'The Eye' (2002) it seemed only a matter of time before Mainland Chinese filmmakers would adopt (and adapt) the aesthetics of the genre for one of the largest captive audiences in Asia. However, producing horror films in the Mainland, where strict censorship controls passed the edict that "wronged spirits and violent ghosts, monsters, demons, and other inhuman portrayals, strange and supernatural storytelling for the sole purpose of seeking terror and horror" were prohibited from cinema screens under a blanket ban. Come the 2008 Beijing Olympics, further measures were taken to purge "offending" genre materials from the marketplace. But restrictions were in place, with reference to cinema and the spirit world, long before that event brought the world to China's doorstep.
As far back as 2003, where Hong Kong production company Universe Entertainment mounted a remake of classic Shaw Brothers thriller 'The 5 Billion Dollar Legacy' (1969) in partnership with Mainland studios Shan Xi Film and China Film, filming in Guangdong and Shanghai under the title 'The Death Curse' (2003) with Hong Kong pop-princesses Twins (Charlene Choi and Gillian Chung), screenwriters found themselves reshaping the supernatural element of their production to suit Mainland approval. Likewise, with Mainland production 'The Matrimony' (2007), and operating under the supposition that ghosts and spirits cannot be seen to exist without rationalisation, director Teng Hau-Tao ('Sky of Love', 2003) and writers Zhang Jialu ('Detective Dee and the Mystery of the Phantom Flame', 2010) and Yang Qianling ('Inner Senses', 2002) craft a ravishing tale of unearthly love whilst keeping it knowingly within the boundaries of its Chinese censorship constraints. Obviously, this means that the narrative has been tailored towards what is permissible, with 1930s Shanghai as the story's backdrop (i.e.: before the Cultural Revolution) and bookend framing that places events clearly within the imagination over having actually taken place. Surprisingly, neither of these censorship concessions damage or hinder the central story as it is the triangular romance between Junchu, Sansan and Manli that takes centre stage throughout.
Headlining the rather opulent production are Hong Kong Canto-pop superstar Leon Lai ('Fire of Conscience', 2010) and award-winning Taiwanese actress Rene Liu ('Hot Summer Days', 2010), with able-bodied support from popular Mainland actress Fan Bingbing ('Shinjuku Incident', 2009). Even back in the nineties, as one of the "Four Heavenly Kings" (a pop-culture label he shared with singing sensations Jacky Cheung, Andy Lau and Aaron Kwok) Leon Lai tended to play second-fiddle to his more popular performing artistes and herein, whilst having grown as an actor, still exhibits something of that boyish second-tier talent that he was all those years ago. Initially the vacant, blank slate many of us have been accustomed to over the years, Lai only turns on the charm once his character warms up in the second act. On the other hand, co-star Liu is her usual exemplary self, arcing from timid mouse through radiant housewife as only she can, in turn virtually carrying the entire production on the back of her superlative performance. Fan also engages a fine turn, although her range is limited by the material which binds her between eerie apparition and gorgeous memory.
Complimenting helmer Teng's accomplished direction, which manages to elicit the quiet beauty of the romantic aspects against some tensely executed "horror" sequences, are a bevy of imported Hong Kong technicians and production crew. Veteran costume designer Dora Ng ('Bodyguards and Assassins', 2009) shows astounding attention to detail, recreating the period of '30s Shanghai exquisitely, which is augmented by the efforts of art director Feng Ligang ('Umbrella', 2010) whose design deftly enhances and heightens the overall tone and beauty of the production. Capturing all this finely detailed work is cinematographer Mark Lee ('After this Our Exile', 2006) who, with over thirty years' experience in the industry (inclusive of collaborations with Wong Kar Wai, Sylvia Chang and Hou Hsiao-Hsien), imbues almost all his photography with a majesty and radiance unparalleled. Debuting composer Lee Siuyun's lyrical orchestral score adds a wistful, touching melody to the narrative that brings out the emotions of the piece as well as injects '30s period flavour where required.
Far and away the antithesis of the "long-haired ghost" cycle that plagued Asian horror cinema for so long, Teng Hua-Tao's 'The Matrimony' is best likened to a sweeping, romantic Chinese variation on the themes established by such cinematic works as 'The Ghost and Mrs. Muir' (1947) or even 'Ghost' (1990). It is an elegant, richly designed and photographed tale of love from beyond the grave that rarely bothers itself with the imagery or shock-tactic clichés of the genre, instead focusing on a triangular love story between the living and the dead and the efforts of a woman desperately in love with her husband and the lengths she would go to see that love reciprocated. 'The Matrimony' is much akin to a storybook (or, in this instance, radio-play) of love and loss, hopes and regrets that plays out with just a hint of the supernatural for little more than its intrinsic fantasy element and concession towards commercial trends. There is a captivating quality of understated magic within Teng's romantic fantasy and that alone sets it apart from the production-line of its more widely known peers, which makes it something of an anomaly and just unique enough to recommend.
Review © 2011 M.C. Thomason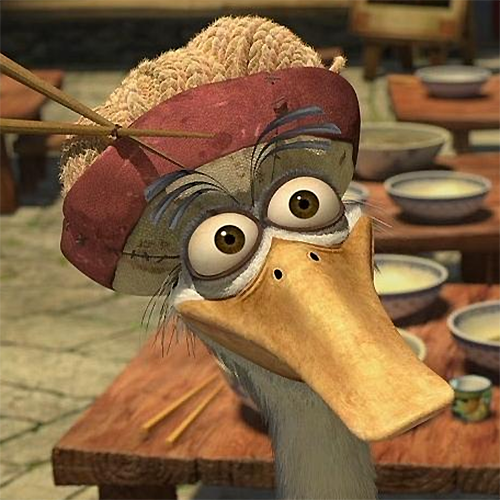 Latest posts by M.C. Thomason
(see all)