Donnie Yen co-directed and choreographed the action for this neat if hardly groundbreaking German TV movie. Acting as a pilot for a short lived TV series and starring Euro martial arts whiz Mickey Hardt ('Max Havoc 1 & 2'), 'The Puma' is harmless fun boosted by some quality fight choreography and action courtesy of Yen and his team. The set up is as ho hum as they come, as a bunch of terrorists hold hostages and threaten to blow up an important skyscraper/shopping mall. After much plot contrivance including Hardt, his young niece and a quest for a hamburger, the two find themselves trapped in the building and hunted by the terrorists. So Hardt must now use his superior kung fu skills to thwart the bad guys, save his niece and stop the building from being blown up. Die Hard rip-off number 137.
For a TV movie the production values and camerawork are pretty slick and Hardt makes for an engaging and likeable hero. The film never really surprises or grabs in the story department, twists and turns sign posted a mile off. But the pace, action and overall energy make up for any shortcomings plot wise. There is a fun bit of comedy spliced into proceedings, sight gags worked into the action (Hardt taking out a bad guy using a bouncy ball!) and the bad guys ham it up evil making for much satisfaction when they get their comeuppance. For a TV movie 'The Puma' is gleefully action heavy with mucho destruction and glass breaking on show. The action is solid which is no surprise with Donnie Yen at the helm.
He and his team bring a bit of bite to the action scenes and jump right into it from the get go with no less than three full on fights in the first 10-15 minutes. Hardt is a competent fighter and shows he's got the moves in a series of ground based, high impact, wire free fights. Yen amps up the comic book tone of the action but never resorts to high flying wire absurdness, making sure the fights are always fun and full on. A little too many close ups (presumably to hide doubling) is the only complaint, otherwise the 'The Puma's action and fights are full of slick Hong Kong style moves. Watch out for Mike Lambert (Unleashed) as one of the high kicking bad guys.
Fun stuff that kills an hour a half thanks to Donnie Yen's excellent marital arts choreography and action. Worth picking up if you can find a copy.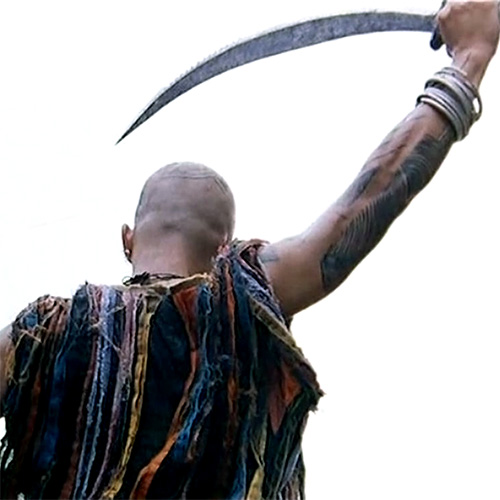 Latest posts by Andrew Skeates
(see all)