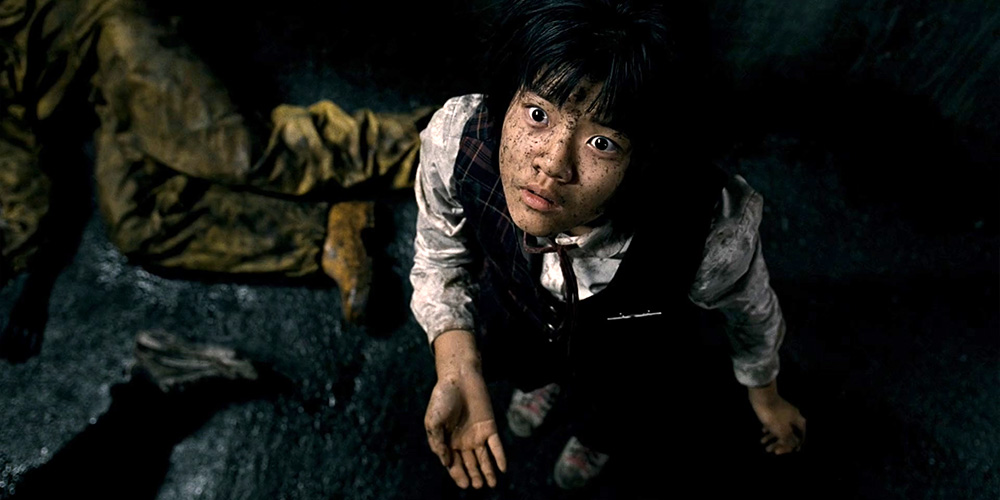 Blu-ray release: 'Bong Joon Ho Collection'
---
Curzon Artificial Eye are bringing the 'Bong Joon Ho Collection' to UK Blu-ray on March 29, 2021.
The seven-disc collection includes the following films:
Barking Dogs Never Bite (2000)
Yun-Ju (Lee Sung-Jae), an unemployed college lecturer, kidnaps dogs living around town because their barking sounds annoy him so much. At the same time, a secretary, Hyun-Nam (Bae Doo-Na), in the apartment superintendent's office witnesses his act of throwing a dog on the rooftop across from her. She decides to save the dogs…
Memories of Murder (2003)
In 1986, Park (Song Kang-Ho) and Cho (Kim Roe-Ha) are two simple-minded detectives assigned to a double murder investigation in a South Korean province. But when the murderer strikes several more times with the same pattern, the detectives realize that they are chasing the country's first documented serial killer. Joined by a detective from Seoul, Park and Jo attempt to piece together the clues and solve the case.
The Host (2006)
Gang Du's (Song Kang-Ho) family is the epitome of dysfunctional. His brother Nam Il (Park Hae-Il) is a cursing, molotov-throwing unemployed college graduate; his sister Nam Joo (Bae Doo-Na) is a professional archer with self-esteem issues. Gang Du spends his days running a snack stall near the Han River, and his only hope, indeed the family's hope, is on the shoulders of his daughter, Hyun Seo (Ko Ah-Sung). Unbeknownst to everyone, however, a horrible monster has been growing in the polluted waters of Han River, and it snatches Hyun Seo from their life. Unable to get any help from the authorities, the family is determined to get Hyun Seo back on their own, no matter what it takes.
Mother (2009)
When mentally slow Do Joon (Won Bin) gets arrested for murder, his mother (Kim Hye-Ja) faces an uphill battle to clear his name. Everyone including the police are convinced that Do Joon is the culprit, but she knows that her son wouldn't kill. She begins to dig left and right to find the real killer herself, but her sleepy hometown holds many secrets that are best left unturned.
Snowpiercer (2013)
Set in 2031, the entire world is frozen except for those aboard the Snowpiercer. For seventeen years, the world's survivors are on a train hurtling around the globe creating their own economy and class system. Led by Curtis (Chris Evans), a group of lower-class citizens living in squalor at the back of the train are determined to get to the front of the train and spread the wealth around. Each section of the train holds new surprises for the group who have to battle their way through. A revolution is underway.
Parasite (2019)
Two families in Seoul—one barely scraping by in a dank semibasement in a low-lying neighbourhood, the other living in luxury in a modern architectural marvel overlooking the city—find themselves on a collision course that will lay bare the dark contradictions of capitalism with shocking ferocity.
Features:
• Making of 'Parasite'
• 'Parasite' Deleted Scenes
• Bong Joon-Ho Q&A
• Region: B
The 'Bong Joon Ho Collection' is available for pre-order now from Amazon.co.uk.