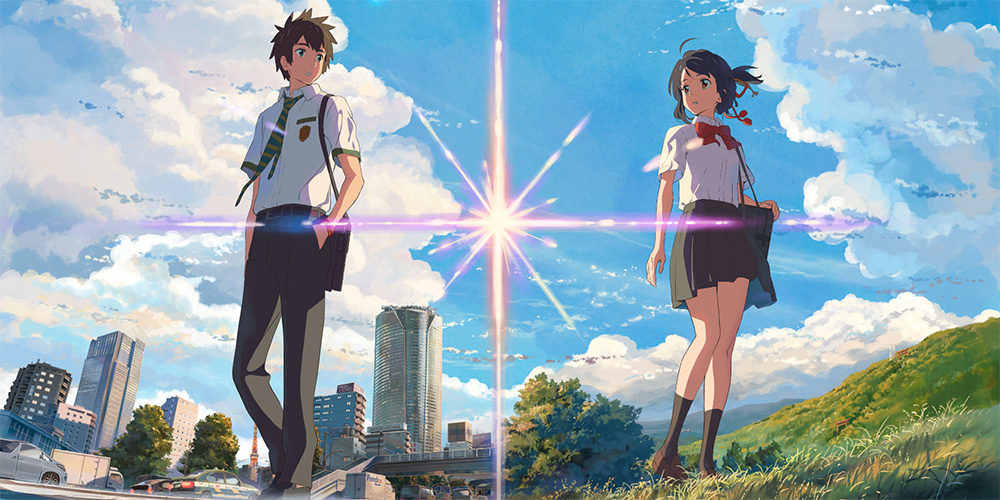 Makoto Shinkai's 'Your Name' crosses 10 billion yen at the Japanese box office
---
Just as everyone is talking about Mamoru Hosoda possibly being the 'new Hayao Miyazaki' following the success of his latest film 'The Boy and the Beast', another one of the front runners in the race to claim that title has achieved amazing success with his latest film.
The man is Makoto Shinkai ('5 Centimeters Per Second', 'The Garden of Words'), whose latest film 'Your Name' has so far spent 4 weeks as number one at the Japanese box office and grossed over 10 billion yen.
It is the first time an anime film not directed by Hayao Miyazaki has reached this level of box office success. Miyazaki's last five films, including 'Spirited Away', 'Howl's Moving Castle', 'Princess Mononoke', 'Ponyo' and 'The Wind Rises', all managed to earn over 10 billion yen.
'Your Name' is only the 9th Japanese film in history to pass 10 billion yen at the local box office. Besides the Miyazaki hits, the other 3 films on the list are 'Bayside Shakedown 1 & 2' and 1983's 'Antarctica'.