Intended as a prequel rather than a sequel, 'A Better Tomorrow 3' finds Chow Yun-Fat's character learning to hold a gun but there is no sign of Ti Lung or Leslie Cheung.
Cheung (Tony Leung) travels to Saigon at the end of the Vietnam war with the aid of his cousin Mark (Yun-Fat), intent on bringing his uncle back to Hong Kong.  Here they meet Chow (Anita Mui), a beautiful but deadly lover of gang leader Ho, and the cousins instantly fall for her.  Ho has Cheung and Mark deported and kills their uncle but they return to Saigon to get their revenge with Chow teaching them the vital gun skills that they will need.
John Woo opted not to return for this third entry into the 'A Better Tomorrow' series, and therefore there is a dramatic shift in both tone and subject matter. Gone is the action-packed tale of brotherhood, and in its place we get more of a political drama that is only vaguely connected to other events via the inclusion of Yun-Fat's character. Tsui Hark takes over at the helm and does a commendable job, using the story as an interesting springboard to examine the state of Vietnam following the war.  This concept could have been even better if Hark had built on it with real character development, but unfortunately he spends far too much time setting the scene so the actors always feel somewhat superficial.
The main downfall though comes in the form of the action which was such an important factor in the previous instalments.  Here Hark clearly lacks Woo's talent for gunplay and places the real emphasis on death rather than style, which is in keeping with the story but fairly disappointing for longtime fans.  This isn't aided by the inclusion of Anita Mui as Mark's teacher as you can't help but struggle to imagine her as the teacher of such an iconic character.
As a standalone film 'A Better Tomorrow 3' is a fairly watchable effort thanks to an intriguing premise, but as a prequel to 'A Better Tomorrow' it just doesn't quite cut it.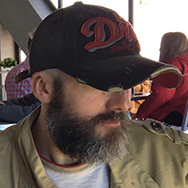 Latest posts by Phil Mills
(see all)