Kent Cheng returns for this sequel to his 1985 directorial debut hit 'Why Me?'. This time, Dick Cho takes over directorial duties, presumably to allow Kent more space to perform rather than divide his time between acting, directing and scriptwriting, as he did with 'Why Me?'.
This sequel picks up directly after the original, with Fei Maau (Kent Cheng) serving a 3 year sentence in an asylum for causing the murder of a local triad (Shing Fui-On). When his imprisonment expires, numerous social workers are sent to help him but initially fail. As a result, Fei Maau is sentenced to another 6 months in the asylum.
Fortunately for Fei Maau, the determination and understanding of dedicated social worker Bi Bi Cheung (Maggie Cheung) helps document his innocent and good natured spirit, but also his psychological problems in communication. Instances when he is provoked and faces prejudices have triggered a violent temper in retaliation, and as a result he completely lacks confidence. Determined to justify his case, Cheung immediately insists on taking the responsibility of providing care and through this, helping regain his freedom in society.
Unfortunately, Bi Bi becomes involved in a road accident leaving Fei Maau confused, unaware to recent events and believed to have been abandoned. He mistakenly identifies another passenger for Bi Bi who's boarding a Ferry destined for another village. With no-one or nowhere to turn to and little food, he embarks on a journey hoping to find the woman who once showed real affection for him.
During his journey, he becomes embroiled with a disgruntled older gentleman, Uncle Wu (Wu Ma), a respected figure in the village where he acts as the local doctor, herbalist and a friend-in-need to his fellow neighbours. The old man is reluctantly forced into adopting Fei Maau into his home after failing to trace his information but as time goes by, they forge something of a father-son bond. Unfortunately, Fei Maau's newly found lifestyle of happiness and peace, is deemed an 'unlawful' one by the authorities and social workers…
'Beloved Son Of God' manages to establish itself as a prominent, heart-warming drama without worrying too much about subplots. Who knows, it probably wasn't really needed as a lot of the material was already covered in the first film, but naturally a sequel was made to continue the story. Nevertheless, the solid uncomplicated storyline/narrative and performances from main cast tend to compensate for any areas that received lesser attention and the missed opportunities to develop/edit further.
Personally though, I found this sequel preferable to 'Why Me?' thanks to the welcome addition of some humourous character exchanges that Cho has cleverly (and occasionally carelessly) implemented – an example is watching Fei Maau convert the short-tempered veteran into a more positive and lovable character. Cho also tries to remove any silly comedy or incomprehensible moments from the screenplay, which some Westerners (perhaps everyone!) will remain bewildered at. Unfortunately, Cheng failed to omit some of these points in 'Why Me?'.
As Andrew pointed out in his review of 'Why Me?', the portrayal of mentally disabled people in these films are somewhat inaccurate and misleading, a problem often found in Hong Kong movies such as 'Heart of Dragon'. Of course, there are a few brief moments where the character is portrayed too histrionically and as a result, it becomes a little irritating due to a possible lack of experience in how to produce acting skills in certain aspects. That aside though, Cheng does still give a solid performance in the tragic telling of the heart-warming Fei Maau character.
On the subject of Cheng, I feel he's an actor who has been through both good and bad stages in his film career. Needless to say, his talent has been literally wasted in movies such as 'Once Upon a Time in China 5' and 'Bodyguard from Beijing', where he was relegated to the playing the irritating co-star. This isn't always the case however, as he doesn't usually let an opportunity slip by to display stronger and professional acting skills in movies such as 'Crime Story' and a handle of his category III flicks.
If you can ignore some of its minor quirks, 'Beloved Son of God' is highly recommended viewing thanks to the wonderful and touching performances from Cheng, Wu Ma and Cheung. It also has to be said that it makes for a pretty effective tear-jerker so you might want to keep the tissues handy.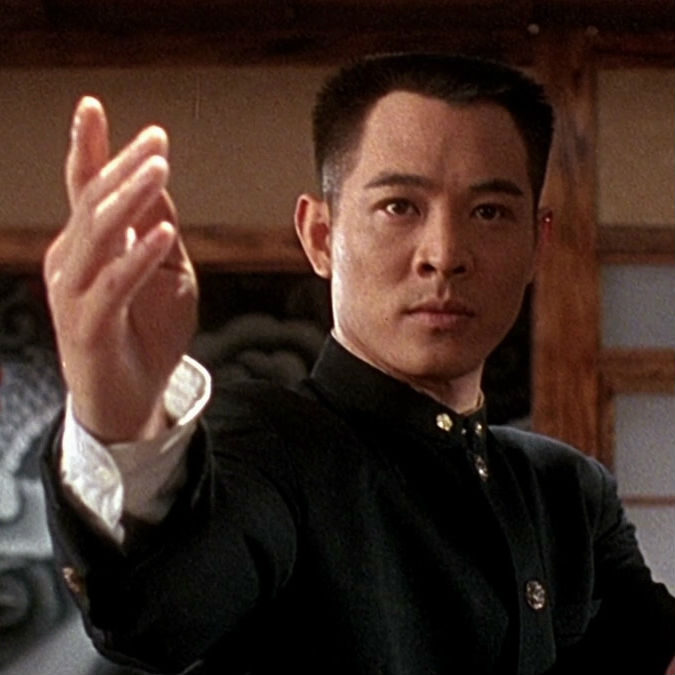 Latest posts by Scott Napier
(see all)