As Disney seems determined to remake all their classic animations into some form of live action film or CGI behemoth, 90s hit 'Mulan' was destined to get the treatment also but alas this is not a straight up shot-for-shot remake, mercifully eschews CGI for live action, and is an enjoyable and well-made tale featuring a host of Chinese movie talent.
While her family plan a more traditional life for her that they believe would befit a woman of the time (match made into marriage, while men go off to war to fight!), Mulan (Liu Yifei) has other plans when she leaves her family home to take her father's place in the Emperor's army when he can't due to ill health. The Emperor (Jet Li) and his kingdom are under threat from invaders led by the ruthless warrior Bori Khan (Jason Scott Lee) and the deadly witch Xianniang (Gong Li). Needing a bigger army, the Emperor is recruiting fighters from across the land but only male. Thus, Mulan disguises herself as a man and works her way through training and the ranks proving herself to be just as capable a fighter, and born leader, in the battle against Bori Khan.
Jettisoning all songs and talking animal characters, this version of 'Mulan' is a much more serious affair as it details Mulan's struggle to buck the patriarchal approach to the idea of what a warrior and leader should be. While proceedings do get a little dry and flat on occasion, for the most part this version of 'Mulan' is a well-made and entertaining epic that never resorts to heavy-handed storytelling. Niki Caro ('Whale Rider') directs with an assured hand creating fantastic period detail and, while the comedy hi-jinks and characters of the animated version are absent she never descends proceedings into deep dourness. Character is first and foremost, meaning action takes somewhat of a backseat in this adaptation. The battle scenes are tamer (and seem truncated!) compared to similar themed Chinese period blockbusters, with the likes of Donnie Yen and Jet Li getting the briefest of scraps and the final battle somewhat anti climatic.
Gong Li makes for a formidable antagonist, but the great Jason Scott Lee is underused, despite giving good bad. However, this is Liu Yifei's film, and she carries it with warmth, grace, and assurance. Fantastic in the lead role she carries the flick on her shoulders making sure we're always engaged in Mulan's plight. While it may still veer towards more of a Western take on an Eastern tale and can't quite find that middle ground between hard edged epic and entertaining adventure (being not quite dark enough to deliver the violent battle action but possibly a bit too serious for those looking for Disney sheen and hijinks), this version of 'Mulan' is still a well-made and respectable version of the tale with much to enjoy if given the chance.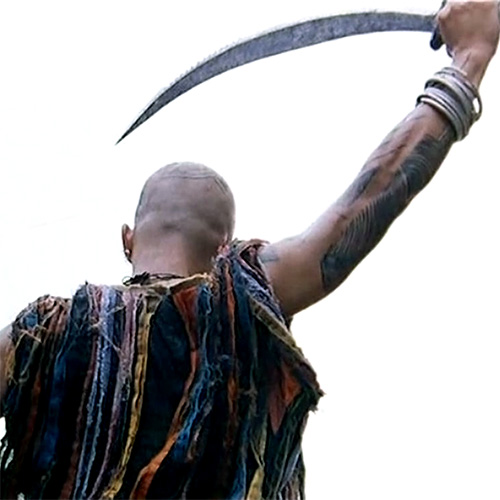 Latest posts by Andrew Skeates
(see all)