When Tommy Lee (Rhee) visits his sister in a small town in America's heartland, he discovers that violence and hatred have become commonplace amongst the city streets.  The main protagonist behind this uprising is a television preacher who promotes racism on his show and encourages the youth of the town to band together to make the villagers life hell and force anyone who isn't white out of town.  When the group take it one step too far and a black Baptist minister winds up murdered, Lee decides to take the law into his own hands and starts using his fists and feet to stand up against the scum that are threatening those close to him.  Of course, this does draw significant attention to him and when the leader of group sees him as a threat he goes after his family in an attempt to get rid of him.  Now it's up to Lee to prove once again that he is the best of the best and put the skills he has learnt in the ring into good use on the streets.
The third part in this dependable series takes a step back from the prevailing Martial Arts theme in favour of a far more run-of-the-mill action movie storyline.  Unfortunately, this departure also proves to be the films biggest downfall as Rhee (now going it alone) relinquishes all connections that link his character to the past, forcing the film to lose its identity and dip into the realms of mediocrity.  Fortunately it isn't all bad news though as Rhee is clearly a very likeable solo lead and the film's "hero cleanses bad guys from small-town" plot makes sure that audience wind up routing for the star to dish out his own brand of justice.  The minimal action on display is also fun although nothing flashy, demonstrating that Rhee is clearly a talented fighter but never stretching his abilities or over-elaborating the choreography.  Basically what the movie boils down to is your typified B-movie that is fun while it lasts, mainly thanks to Rhee, but is unlikely to leave a significant impression.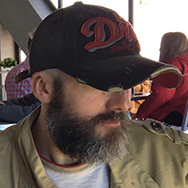 Film fan, anime addict, gaming geek, metalhead, and supreme dark overlord of Far East Films.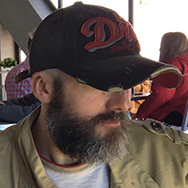 Latest posts by Phil Mills (see all)