Passing a phalanx of joggers in his Rolls Royce, middle-aged business magnate Tai Ka Lok (Chor Yuen) catches a glimmer of their instructor, Cherie Tang (Cherie Chung), and is instantly smitten. Enlisting the services of his personal assistant, Ah Bo (Dennis Chan), Tai attempts every trick at his disposal, from candlelit dinners on his yacht to extravagant gifts, to win her heart. However, Cherie's not so easily tempted by the riches of an older man and has erstwhile developed feelings for photographer Alfa Shi (Tony Leung).
When Tai goes so far as to enlist the help of her housemate Lucy (Ellen Ng) in his elaborate designs to sweep her off her feet, Cherie's visiting cousin (Michael Lai) takes it on himself to keep a close eye on both would-be suitors. The only fly in the ointment is that Alfa shuns the idea of marriage, and Tai sees that as the perfect opportunity to eject him from the running with a once in a lifetime dream offer. But it is Cherie who has the upper hand, leaving the two warring men to battle it out in the fight to win her love.
When one thinks of Patrick Tam it's easy to recall his place as one of Hong Kong's premiere New Wave directors circa the early eighties with 'Love Massacre' (1981) and 'Nomad' (1982), or even his oft-referenced role as Wong Kar Wai's "mentor", being that he served as editor on Wong's 'Days of Being Wild' (1990) and 'Ashes of Time' (1994). However, it's probably less so mentioned of Tam's fulfilling the chairs of both writer and director on 'Cherie' (1984), a perennially light (and light-weight) romantic comedy produced by the Shaw Brothers studios towards the end of their theatrical output in the mid-eighties. Such is the chameleon-like nature of the majority of Hong Kong's more revered artisans work though, as near every great, ground-breaking filmmaker of the region holds at least one purely commercial venture in their canon. Much akin to Wong Kar Wai's screenwriting duties on light-weight commercial fare like 'Unforgettable Fantasy' (1985), 'Rosa' (1986) and 'The Haunted Cop Shop' (1987), 'Cherie' remains the singular (minor) blemish on Tam's near impeccable resume, but realistically it's hardly the horrendous commercial blunder that many have derided it as being.
Having made her big screen debut with Johnnie To's maiden directorial outing, The Enigmatic Case (1980), as well as starred opposite Chow Yun Fat in Ronny Yu's 'The Postman Strikes Back' (1982), with Tam's romantic comedy it's not hard to see why Cherie Chung was such an iconic face of eighties Hong Kong cinema. Chung plays a character named after herself, so obviously the focal attention of the film is its titular character and actress and, well before her signature role in Mabel Cheung's 'An Autumn's Tale' (1987), she was much more than capable of radiating star quality even in middle of the road productions such as this. Alongside Chung, and long, long before he drew recognition as one of Hong Kong's jewel-like elder statesmen of the region's cinema, is Tony Leung (Leung Ka-Fei, not to be confused with singer, actor and favoured Wong Kar Wai performer Tony Leung Chiu-Wai) in what was his first major screen role. Even in his first leading performance, Leung exuded a charisma and talent that would bolster his career well into the future of the industry; and much like his international breakthrough turn in Jean-Jacques Annaud's 'The Lover' (1992) Leung was unabashed about screen nudity at the beginning of his career as he was later, albeit herein used for comic effect over any more erotic undercurrents.
Rounding out the cast are legendary Shaw Brothers director Chor Yuen (Cantonese; "Chu Yuan", Mandarin), who dreams of nothing but married bliss with the eponymous heroine, and character actor Dennis Chan (whom many may recognise from Tony Ching's 'Naked Weapon', 2002) as his thoroughly lovable personal assistant Bo. Offset against musician and fellow Shaw regular Michael Lai, as Cherie's married cousin, the collective three engender the film with the lion's share of its often broad, odd-ball humour. From episodes of mistaken identity, successively outlandish and deceptive role-plays as well as the sheer lunacy of common domestic flies being substituted for the dangerous aphrodisiac "Spanish Fly" and a faux terminal disease introduced as a means to exit a relationship, 'Cherie' seldom lets up with its constant barrage of nonsensical situations. Seldom, that is, apart from the almost straight-laced interjections of melodramatic romance and introspective male-female relationship observations that bridge the pauses between the comedic vignettes. Chor and Leung represent the classic Chinese romantic conundrum: middle-aged, wealthy and secure or young, free-spirited and emotionally connective. Half the fun ends up coming from the battle of wits between the two men, which ends up a physical fight to the finish amidst a lush Malaysian coastal resort, and how Cherie plays the two men's egos off one another.
However, Patrick Tam's 'Cherie' is, simply put, little more than a moderately average eighties romantic comedy and decidedly underwhelming when compared against any of the true "greats" of the era. Whilst it entertains effortlessly for its generic duration, it ends up evolving into little more than mostly forgettable fluff, albeit gorgeously shot fluff that benefits from many its locations as well as a small-scale climactic "Indiana Jones" parody amidst the beauty of Malaysia's holiday islands. Smuttier (Western) scribes over the years have homed in on the insignificant few seconds of screen time that Ms Chung flitters about topless herein as the film's central drawcard, but the actress was no stranger to exposing her bare back to cameras during her early career and there is no more flesh exposed here than was present in either Clifford Choi's 'Hong Kong Hong Kong' (1983) or Angie Chen's 'Maybe It's Love' (1984). To place such emphasis on such a minute triviality when the film is so slight overall really boggles the imagination as to the maturity of some observers of the industry we've endured over time. As a romantic comedy, 'Cherie' is far from the most memorable of its genre or era, but from a historical standpoint it's kind of fun to see Tony Leung in one of his earliest leading roles. Otherwise, whether one elects to see the film or not, neither decision would constitute a life changing experience.
Originally published on Eyes Wide Screen © 2007, M.C. Thomason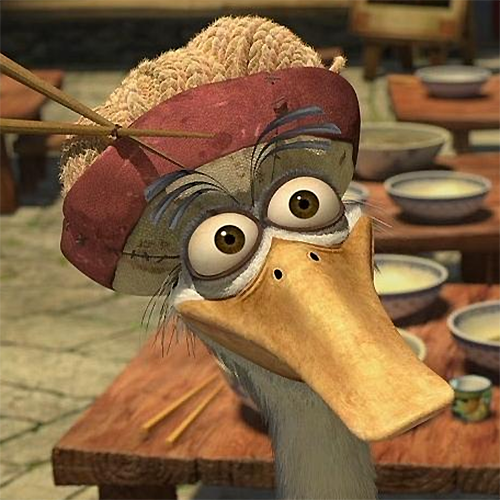 Latest posts by M.C. Thomason
(see all)