Retro and Pandy awaken together, naked on earth with absolutely no recollection of their past. After partaking in a brief but hectic crime spree, they are arrested and sent to the infamous prison Dead Leaves, which is found on the half destroyed moon. Once incarcerated, they orchestrate a mass prison break and embark on a journey that will lead them to discover both their pasts and the secret work being carried out at the facility.
Helmed by the animation director of the excellent 'FLCL', 'Dead Leaves' is a zany blend of sci-fi and comedy that provides a real rollercoaster ride for just about every one of your senses. Hurtling along at almost breakneck speed, the film foregoes a deep and meaningful story in favour of pummelling the viewer with a multitude of hectic visuals, non-stop action and downright dirty jokes. Although this approach is initially quite a lot to take in, the combination makes for such a dizzily entertaining and humorous ride that your only real concern is remembering when to blink.
Once you have mentally adjusted to the rip-roaring pace, you'll also start to notice that 'Dead Leaves' has quite a unique and original animation style. Developed by Production I.G, the film is shot like a comic book on acid, and makes excellent use of everything from freeze frames to panelling. And as if this wasn't enough, it also includes a number of over-the-top shoot outs and high kicking confrontations, along with the impressive vocal talents of Kappei Yamaguchi (Usopp from 'One Piece') and Takako Honda (Jinta in 'Bleach').
'Dead Leaves' is a fantastic injection of animated insanity that will leave your brain absolutely buzzing. Anyone looking for a quick trip that is bursting with both action and comedy should definitely pick this one up today.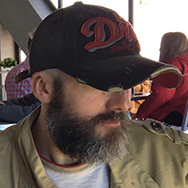 Latest posts by Phil Mills
(see all)