On a whim, office manager Bully (Jordan Chan) decides to treat his partner, Gabriel (Joey Meng), and his best staff to a three-day weekend vacation at a newly opened luxury resort villa on Lantau Island as a reward for their hard work and to get away from the hustle and bustle of Hong Kong. PJ (Terence Yin) jumps at the opportunity, as it will give him the chance to make his feelings known for colleague Penly (Lee Ann) while his wife is away in the US. Along with workmate May (Winnie Leung), and her best friend Sammi (Alice Chan), the group arrive at the resort and find their expectations exceeded.
However, something intangible instantly feels amiss with Bully as his sixth sense, that allows him to see the souls of the deceased, warns him that the spirits of the area are more malevolent that those he is used to at home. Following a cryptic pager message, Bully is found dead in his room, the victim of charcoal smoke inhalation. In a blind panic, the remaining group attempt to escape but all roads lead back to their nightmare villa, and with their pagers and mobiles signalling imminent death at every turn their night of terror has only just begun.
Though it's been said in a dozen or more times in my reviews over the years, there's no denying the widespread influence that Japanese filmmaker Hideo Nakata's film adaptation of Koji Suzuki's novel 'Ring' (1998) had on Hong Kong (and Asian) cinema at the latter end of the nineties. It wasn't until the Pang Brothers delivered their hit horror opus 'The Eye' (2002) that Hong Kong filmmakers regained something of their cultural identity by returning to more traditional Chinese folklore and urban legends to reinvent their ghost tales for a new generation. Herein, screenwriter Rico Chung replaces the (in)famous "cursed video cassette" with objects more immediately relevant to (then) youth culture: mobile phones and pagers (which would see their own Japanese counterpart commensurate with Takashi Miike's 'One Missed Call' later in 2003). Add to the mix Golden Harvest's decision to bring on nineties Category III auteur Billy Tang (of 'Dr. Lamb', 'Run and Kill' and 'Red to Kill' notoriety) as director, with a bevy of popular young actors headlining and, on paper, you're sure to have something resembling a bona fide horror hit on your hands. Whilst hardly offering anything new, or original for that matter, to a genre already bloated with copycat versions of 'Ring', Tang's film does differentiate itself from the pack, albeit virtually on atmosphere and visual design alone.
With audience interest dead in the water (or cinemas, as it were) for Category III true-crime thrillers and soft-core erotica, Tang had already turned his hand and slick visual style to other genres, as well as the more box office friendly Category IIB classification, prior to this haunted house outing. There were triad-themed street dramas, spawned from the success of hit comic book-to-screen series 'Young & Dangerous', with 'Street of Fury', 'Sexy & Dangerous' and 'Street Angels' (all 1996) as well as some execrable missteps with B-movie misfires of the (low) calibre of 'Haunted Karaoke' (1997) and 'Casino' (1998). But Tang is a man who always a managed to work well within the confines of a low budget, herein choosing wisely to rely on creating an atmosphere of paranoia borne of fear of the unknown as well as keeping his supernatural menace hidden from his audience until the (modestly budgeted) effects-laden final act. From a man previously known for his cinematic excesses, it's interesting to experience the radically opposite degree of subtlety that he elected to employ with 'Dial D for Demons'. Luckily, it works to Tang's advantage and the successive events of his vacationing office workers' night of terror unfolds much akin to being trapped inside someone's evolving nightmare with no escape from the mounting horrors.
With production house Golden Harvest bank-rolling the project, Tang had the luxury of a cast of popular TV and film actors, as well as up and coming new talent to work with. Dancer-cum-singer-cum-actor Jordan Chan, best known at the time for his recurring character Chicken in the 'Young & Dangerous' series, overacts wildly but is thankfully killed off early on before his character progresses beyond irritating. Having made his debut in Yonfan's arthouse drama 'Bishonen' (1998) Terence Yin, son of sixties Shaw Brothers icon Jenny Hu, makes for an affable (anti)hero and shows much promise of what was to come later in his career, even if his character's extra-marital affair makes him seem less sympathetic once the haunting takes full force. With the remainder of the cast, we're given a quartet of some of Hong Kong's more attractive supporting actresses, led by Miss Asia Pageant runner-up and 'My Date with a Vampire' (1998) TV series star Joey Meng as Gabriel, the devoutly Christian office girl whose prayers fail to spare her the wrath of a vengeful spirit. Rounding out the group, against Meng's anchor-point, you have regular character actress Winnie Leung, who has made some unexpected diversions into soft-erotica over the years alongside her commercial work, Anita Mui-lookalike Alice Chan, from 'Bio-Cops' (2000) and Singaporean born French-Chinese model Lee Ann D'Alexandry D'Orengiani in one of her rare big-screen appearances. Everyone works well together, hysterical reactions to the multiple supernatural events creating a palpable sense of fear, and realistically no-one reacts cool and calmly in times of great stress, so the team-work lends some welcome believability to the piece.
I'd be hard pressed to admit that 'Dial D for Demons' is Hong Kong horror at the top of its game, even for the period it was produced in, but it's still an exceptional "little" film of its genre (for what it is) and a marked improvement over many of its Ring-imitator peers of the era. Some of the climatic CG visual effects are a bit cheap and cartoonish, but Tang more than makes up for his finale's effects limitations with a series of set-pieces prior that excel in their fright-factor through the power of suggestion. As with many classics of the genre, it's often more frightening what you don't see in a ghost story over what you do. What does attack Alice Chan while the group are trying to escape? What is it that stops the group's vehicle on a deserted back-road? Tang cleverly leaves those questions to the viewer's imagination. Supported by an eerie score from genre veteran Jonathan Wong, as well as startling and well utilised directional effects in the film's stereo surround soundtrack, 'Dial D for Demons' is a modest but effective Hong Kong ghost story and generates just enough suspense to keep one on edge until the finale. More than worth a look if you're looking for something a little different (read: better) from the lion's share of Hong Kong's late nineties 'Ring'-imitator cycle.
Originally published on Hong Kong Rewind © 2011, M.C. Thomason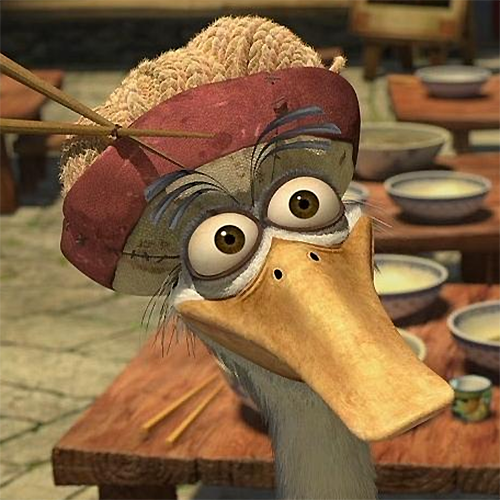 Latest posts by M.C. Thomason
(see all)