Close personal friends since their days growing up in an orphanage, Alan (Alan Tang) and Tien (Chow Yun Fat) have remained bonded like brothers and forged their fortunes amidst Macau's thriving underbelly. Drawing their successes and wealth from a string of nightclubs, gambling houses and brothels the de facto siblings eventually attract the attention of syndicate bigwig Kao (Patrick Tse) who is eager to add drug trafficking to their network. But Alan's staunch rebuttal of his offer, as well as the self-defence murder of one of Kao's men, sees them swiftly at odds with the overlord. With hostilities between the parties mounting Kao brokers a stalemate, much to Alan's contempt.
Embarking to Thailand to seal an arms deal with local gangster Uncle Pui (Fong Yau), a fierce opponent of Kao and his methods, Alan leaves Tien in Macau to shadow-manage their business. But as fate would have it, Tien is reunited with his childhood sweetheart, Ho Ka Hei (Patricia Ha), now a Christian teacher, and his thoughts turn rapidly towards marriage and leaving Alan's side. Alan himself has also found romantic entanglement in brash nightclub singer Jenny (Jenny Tseng). Once he returns to Macau, dormant rivalries flare and a feud erupts with Kao; this time so volatile that it threatens no resolve between the bitter enemies until one, or both, of them is dead.
Making his big-screen debut at the age of seventeen in 'The Student Prince' (1964) Alan Tang immediately made an impression on the local film industry and went on to star opposite some of the biggest stars of the era before furthering his fame, as a romantic leading man, in Taiwan. His feature debut awarded him a nickname, "Student Prince", which became synonymous with him throughout his life. By 1977 he had returned to Hong Kong and founded Wing-Scope Films with his brother, Rover Tang, which produced (amongst others) the Anita Mui vehicle 'Why, Why, Tell Me Why!' (1986) and romantic-thriller 'A Hearty Response' (1986). Following the domestic success of John Woo's 'A Better Tomorrow' (1986), an unmitigated box-office smash as well as phenomenally influential on the region's cinema, it was time for a change of track and In-Gear Films was born. The first film out the newly formed production house, 'Flaming Brothers' (1987), was arguably one of their best and went a very long way toward re-establishing Tang's star for a whole new generation as it marked his return to leading roles after a hiatus of three years.
If there's one thing Tang was always capable of doing within his second wave productions, undoubtedly due to his standing in the industry, was surround himself and calling on the services of Hong Kong's cinematic elite to appear in his films. With 'Flaming Brothers', Tang's major coup was employing 'A Better Tomorrow's Mark Lee himself, Chow Yun Fat, to play his on-screen adopted sibling. Chow's casting proves the film's trump card as not only does the audience benefit from two generations of debonair leading men but also a partnership that works seamlessly in the story's favour. It had been a bumper year for Chow, kicking off with 'City on Fire' and 'Tragic Hero' in February before running on to 'Rich & Famous', 'The Romancing Star' and 'An Autumn's Tale' throughout the years before his appearance in Tang's regenerative outing. His days of being branded "box-office poison" well behind him, Chow Yun Fat's star had well and truly risen. As written in Wong Kar Wai's script, Chow's Tien gives the film its emotional heart and conscience, which juxtaposes nicely with Tang's fire and bluster. There's no denying that the film springs to instant vibrant life when either man is on screen.
Doubly so in the choice of leading actresses as, by Joe Cheung's own latter-day admissions, the casting of Jenny Tseng and Patricia Ha brings a fire and water quantity to the mix. Ha, ever so good in previous outings 'I Love Lolanto' (1984), 'An Amorous Woman of Tang Dynasty' (1984) and 'My Name Ain't Suzie' (1985), is the real surprise as Cheung recalled her being difficult to work with and requiring constant strong direction to achieve what was required of her; that her quiet, conservative Christian schoolteacher never once comes across as forced is perhaps a testament to Cheung's direction. Her co-star, Jenny Tseng (hugely popular singer and widow of Alexander Fu Sheng) is a whole other story with her documented straightforwardness coming through effortlessly in her performance, offset against the fragile underlying nature of her character. Tseng also performs the title song, in what was to be her last acting role to date. On the rival side, the ever-reliable Patrick Tse (of 'Shaolin Soccer', 2001, fame) plays Tang's adversary Kao with the relish and malevolence one has come to expect of him when he engaged villainous parts. His latter confrontation with Alan and Tien's family friend, Richard (James Yi Lei), and the senseless act of violence therein, is simply unforgettable as well as signatory of how well Tse portrayed the cold-blooded, malignant triad.
Yet the strengths of the film don't just stop at a good script, great actors and fine direction, as there's more to a great film than just those facets alone. Cinematography is handled by Jingle Ma, better now known as a director in his own right with films such as 'Tokyo Raiders' (2000) and 'Mulan' (2009), and it runs a gamut of style from gritty and naturalistic through glossy, colourful and stylised per many features of the era's heightened aesthetics. Violet Lam and Stephen Shing's score is not especially memorable, but the use of pop songs of the era is: the Violet Lam written "Who Could be Dependent", by Julie Su (theme song from Jackie Chan's 'Heart of Dragon', 1985) pops up early on, Jenny Tseng's theme is as big as her voice, and Anita's Mui's "Bad Girl" makes a surprise appearance while Chow and Ha are entertaining the residents of an old folks home (with Chow miming in garish makeup that satirises Mui's style of the period). Of course, we mustn't forget Benz Kong, Stephen Tung and Tony Poon's action choreography which is as excessive, bloody and ballistic as any of the film's peers. Effective use of slow-motion heightens the many fire-fights, with the climactic shootout in a horse stable going on to become a breathtakingly staged, ever escalating, orgy of bullet-strewn violence.
In the ever on-running stampede to laud, sometimes almost religiously, John Woo's 'A Better Tomorrow I & II' (1986/1987) as the pinnacles of the eighties Hong Kong gangster wave fans and film scholars alike often overlook, and undervalue, the defining productions that came in the wake of those films' successes. Whilst it's unlikely that any of the genre's entries will ultimately hold a candle to Woo's masterwork, 'The Killer' (1989), when the (film) history books are written there were many films that stood their ground firmly against those preceding works. 'Flaming Brothers' easily holds its place amongst the best of the genre as well as marked the successful return of one of Hong Kong's favourite cinematic sons. With a strong script full of well-textured characters, jarring punctuations of stylised, bloody eighties violence and heartfelt passages of romantic diversion that imbue the film with its emotional heart 'Flaming Brothers' remains one of the great (underappreciated) gangster dramas of its era. And with Mr. Tang now sadly passed (too soon), it also stands as one of his signature roles of his late-period comeback and arguably his very best production overall.
Originally published on Hong Kong Rewind © 2011, M.C. Thomason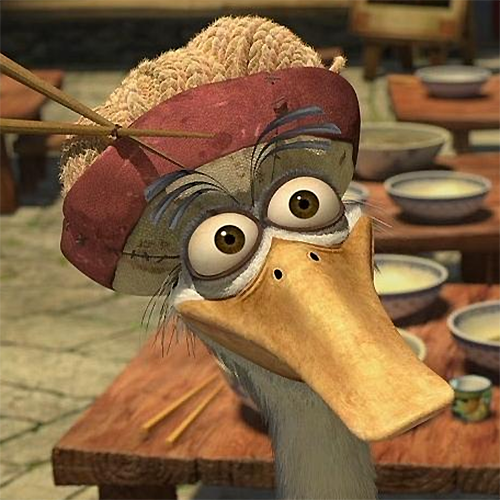 Latest posts by M.C. Thomason
(see all)