Up until this point in Chow Yun-Fat's career, he was predominantly associated with his smooth, sophisticated, sunglass-wearing persona from 'A Better Tomorrow'. However, that all changed for this 1992 Ringo Lam action flick which saw Yun-Fat straddle a harley and ditch his guns (well, most of them) in favour of a knife.
Jeff (Yun-Fat) is a nightclub bouncer who is hard up for cash.  When his friend Sam (Wong) informs him that his cousin is going to be responsible for an arms raid, he decides that this will be a quick way to make money.  Judge (Yam) is the rather feminine leader of the gang and he immediately takes a shine to Jeff.  However, money must always come first and Judge betrays Jeff, leaving him for dead on the roadside.  Unsurprisingly, Jeff is a little bit peeved about this and decides to reap his bloody revenge on those responsible for the double cross.
The most obvious first impression that you are likely to take from 'Full Contact' is that it isn't really about your typical good guys vs. bad guys. All of the characters, heroes included, are total badasses and they regularly skate over to the wrong side of the law. However, this is also exactly what makes 'Full Contact' quite so interesting, as Lam keeps his characters mean and dirty as well as giving the world a much bleaker look. It's also a really great change of pace for Yun-Fat in particular, as he genuinely seems to be revelling in the part and is 100 percent convincing. Likewise, Simon Yam really hams it up to the extreme as Judge and the idea of having him play it gay is an absolute stroke of genius.
On the action front 'Full Contact' contains an even mix of hand-to-hand combat and gunplay, providing excitement for fans of either style.  The fight scenes veer more towards the realistic side, with fairly straightforward but brutal punches and kicks as well as some really cool knife work.  The shoot-outs on the other hand, are a lot more adventurous with plenty of brilliantly shot and blood-soaked battles that constantly keep you on the edge of your seat. Of course the real trump card comes during a nightclub confrontation, as Lam chooses to follow the flight of every bullet which looks fantastic and really ramps up the tension.
'Full Contact' is a true action classic that boasts strong leading performances, inventive direction and mind-blowing fight scenes. If you consider yourself to be a fan of the genre, then do yourself a favour and add it to your collection today.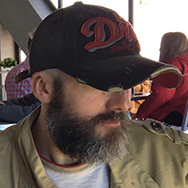 Latest posts by Phil Mills
(see all)