'Romantic Sheng' (Fu Sheng) is the spoilt, idle, yet fun loving son of a wealthy Hong Kong socialite. Although his mother is very keen for him to marry, Sheng is happy lavishing money on his hobbies and charming the affluent ladies of his social circle. Tired of a having such an irresponsible son,  Sheng's mother decides to order him to find a wife otherwise his lavish lifestyle will be brought to a halt. Although reluctant to take part in these plans, Sheng soon finds a young woman who he deems worthy of his attention and uses all of his smooth skills to win her heart. Unfortunately for him, he is not the only admirer; there is also an immensely popular and effortlessly suave suitor (Tse) and the ruthless young 'charmer' (Chan) to contend with. What therefore started off as a simple proposition now turns into a battle of wits and trickery between the three playboys who all have their own ways of winning the hand of the girl they love. Unbeknownst to Sheng though, his distant cousin (Chung) is secretly in love with him and, beneath the very straight exterior of this visitor, is a far more suitable match for the misguided playboy. Sheng realises this too late though as she decides she can no longer wait to be noticed by him and leaves while he is set to marry his original target. The race is then on for him to decide which direction to take and which woman he really loves.
What is a pleasant romantic comedy is laced with an undercurrent of tragedy due to Fu Sheng's death shortly after the film's release. After proving himself to be one of the best actors working for Shaw Brothers, Fu Sheng was eager to branch out into other mainstream genres and prove that he was a genuine superstar of the local film industry.  'Hong Kong Playboys' proved that he did have the talent to be a major star in the comedy genre as the film proved to be a big box-office success. Sadly Fu Sheng's death in a car accident meant that his potential was left unrealised and, while his work in the martial arts genre certainly serves as a significant testament to him, his chance to cement his position as one of Hong Kong's greatest stars was left unfulfilled.  Despite these tragic thoughts, it's important to judge the film without any exterior influences.
'Hong Kong Playboys' is dated in the way that so many 80s comedies prove to be; the fashions, gadgets and music raise the occasional eyebrow and what may have been in vogue twenty years ago hasn't aged that well. Nevertheless, the film stands firm on its solid entertainment value and manages to avoid getting too bogged down in the quirks of the era. Instead, the production relies on character comedy and basic slapstick rather than cultural or overly localised humour. Not all of this hits the mark though; there are moments when the film gets stuck in a repetitive strain of comedy which undermines the good work of the previous portions. By the time 'Hong Kong Playboys' draws to its inevitable conclusion it is clear that the pace has slackened and therefore the endearing entertainment has dwindled somewhat. Without giving too much away, 'Romantic' Sheng's bride-to-be is quite cruelly treated as well considering her relative innocence in the film. Some of these criticisms are minor quibbles though. Although I would never call myself a 'fan' of director Wong Jing he has, at his best, an ability to inject a great deal of energy from potentially ordinary storyline; though I think this has rarely been achieved by Wong Jing of late, 'Hong Kong Playboys' gives some suggestion that he could certainly do it earlier in his directorial career. Wong Jing also utilises regular cohort Natalis Chan's gormless traits to full entertainment as well, drawing on Chan's clueless expressions and juxtaposing them with Patrick Tse's style.
I could highlight the positives and the negatives of 'Hong Kong Playboys' for the rest of the review, but the point that really needs to be emphasised is that this is truly Fu Sheng's film. This is not a comic masterpiece and doesn't amuse in quite the manner that it imagines it does, but with a leading man of Fu Sheng's calibre this is almost to be forgiven. His mixture of arrogant charisma and 'little boy' innocence is superbly balanced by this consummate performer. 'Hong Kong Playboys' is worth watching for eager Shaw Brothers' aficionados and Fu Sheng fans alike.; there's enough quality present to just about please either set of viewers.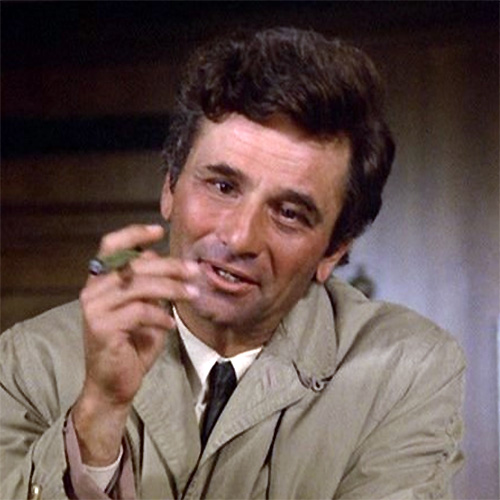 Latest posts by Andrew Saroch
(see all)