Small-time conman and mechanic Lolanto (Nat Chan) finds himself in trouble when he cheats gangster Yu Yan Tat (Michael Chan) out of his high-end sports car on a three-day loan, where new sparkplugs would have sufficed. Ending up in hospital after a severe beating, he inadvertently befriends Siu Man (Patricia Ha) the intellectually impaired daughter of millionaire tycoon Bill Liao (Bill Tung). With Yu on his tail, Lolanto greases his way into an extended stay with long-time friend Ah Lun (Wong Jing). But Ah Lun is having woes of his own, as his fiancée Ching (Cher Yeung) and future mother-in-law (Chan Lap Ban) are driving him around the bend over wedding demands and associated expenses that his teaching job can ill afford.
When Man accidentally discovers her father's girlfriend Jenny (Ai Ti) is having an affair, the resulting spat sees her leave the family mansion with nothing more than a handful of pocket change raided from her piggybank. As luck would have it, Lolanto and Man cross paths and she winds up the secondary boarder with Lun, just as he's taken on a tutor role to supplement his income and satisfy his in-laws. As she harbours the mental capacity of an eight-year-old, Liao Senior is desperate to get his daughter back employing Lolanto's nemesis Yu to locate her. With the clock ticking on an operation to cure her, and a budding (but innocent) romance blooming with Lolanto, what will Man eventually choose?
Having made the successful transition from television scriptwriter at TVB to the big screen with his screenplay for 'Cunning Tendency' (1978), Wong Jing would eventually go on to become one of Hong Kong's most prolific filmmakers. The son of renowned Cathay films director Wong Tin Lam, Wong made his directorial debut under the wing of the Shaw Brothers with 'Challenge of the Gamesters' (1981), a top ten box office amongst domestic releases in its year, which consolidated his position within the industry as well as led to a string of successes throughout his tenure under contract to the studio. With box office hits 'Hong Kong Playboy' (1983) and 'Prince Charming' (1984) under his belt, Wong's next success with domestic audiences was an amusing little romantic comedy that has remained virtually ignored and all but unknown internationally: 'I Love Lolanto' (1984). From a script co-written with the film's star, Nat Chan, 'Lolanto' is a sweet-natured, often-amusing, and surprisingly inoffensive comedy that hits more of its marks than it misses and makes for effortlessly entertaining viewing. Though the story comprises somewhat sensitive subject matter, being that Patricia Ha's character functions in a childlike state due to an undisclosed past trauma, viewers will be pleased to know that Hong Kong cinema's sometimes insensitive treatment of intellectually impaired individuals is never given opportunity of the same here. It's not so much that Wong and Chan skirt the issue, it's more the fact that they were sensible to leave well enough alone; instead it is treated as a mere plot device that the latter portion of the film hinges upon.
Primary to the film's success, aside from a smart script, are the performances of its leads and (though I never thought I'd see the day I'd write it) headliner Nat Chan is far and away the piece's golden goose. Early (Western) pioneers of Hong Kong cinema seldom aligned with Chan's screen persona, and less so understood why he was so popular with Chinese audiences. These days Chan has proved his worth in a variety of fields, best known as a television variety host, but also a well-established horse-racing commentator, horse trainer and entertainment investor (Chan was co-founder of Star East alongside partners Eric Tsang and Alan Tam). With 'I Love Lolanto' Chan plays his usual lovable rogue, maybe not to the extremes of some of his later characterisations, but well enough to win the viewer over to his charms without irritating them with excess self-parody. It goes without saying that Chan does so well here with his happy-go-lucky conman, you're willing to overlook the character's (scripted) flaws and sympathise with him. Come the bittersweet finale, even though he's caused his fair share of trouble, for himself and those around him, you know that whatever hand life deals him, Lolanto will eventually land on his feet or Lady Luck will shine upon him.
As much as 'I Love Lolanto' is a showcase for its co-writer, it's an equally memorable vehicle for its director Wong who co-stars as Chan's much put-upon friend Ah Lun. Wong acquits himself well, writing himself the part of a hen-pecked husband-to-be and friend who can't say no. Wong and Chan bounce off each other seamlessly, and there's some fine interplay between him and Cher Yeung (as his demanding fiancée) and the late Chan Lap Ban (as his future mother-in-law). But of course, what's a romantic comedy without a love interest? Miles away from her previous role as Chinese historical libertine Yu Yuan Gi in 'An Amorous Woman of Tang Dynasty' (1984), Patricia Ha is a delight as Siu Man, bringing a childlike naivety to the part that removes it from one of ridicule to something wholly more empathetic and light. Ha engages the part with such a healthy exuberance that when the dramatic character shift of the last act occurs, it's made even more blunt (shocking, even) through what came before. The three leads are given ample support from a supporting cast of veterans, including Bill Tung, a permed Michael Chan (playing yet another gangster) and a surprise late appearance by Phillip Ko as Macanese casino-owner and indomitable gambler Phillip Chan.
Speaking of gambling…what's a Wong Jing film (even an early one such as this) without the presence of his beloved gambling motifs? It should come as no surprise that Lolanto has a penchant for the odd flutter or three at the tables, and that fact not only sets up a funny (and painful) visual gag mid-film but also plays out as the climax's main ruse. Although if, like this viewer, you have a limited grasp of Mah-jong then the finale might just come off more a test of endurance than game of skill. But to keep things moving Wong and Chan invest their script with enough sight-gags and verbal puns as well as pain-free humour to keep the audience on their toes and chuckling. The toilet humour is minimal (suggesting that that developed with Wong's repeated box office conquests), and everything's largely straight comedy that should cross the language barrier with ease. From hen-pecked husbands and ogrish in-laws to an uproariously funny gag that involves a smarmy chap mistaking Ah Lun's tutoring lessons for a prostitution racket it's all entertaining and none too taxing on the grey matter.
One of the fun parts of being a fan of a film industry that literally produced a couple of hundred films per annum in its heyday is that, unless one is either filthy rich or foolish enough to forego necessities over film collecting, you can't possibly see everything out of Hong Kong in fell swoop. That leaves little underappreciated, or unknown, gems such as Wong Jing's 'I Love Lolanto' to slip through the nets. Whilst 'Lolanto' isn't ground-breaking comedy or even a classic of its genre, it is a winsome outing made endearing through some hearty chuckles, an unlikely romance and a surprise outcome that doesn't bend to formula or clichés. There's something of a message or two hidden amongst all the shenanigans as well, if you don't look too hard. Plus, where else could see the unlikely sight of Michael Chan (or Chan Wai Man, for those who weren't aware of his English name) sporting a perm? Something of a minor undiscovered gem, it's not hard to see why 'I Love Lolanto' was a box office hit in its day and remains well worth seeking out as a latter-day diversion.
Originally published on Hong Kong Rewind © 2011, M.C. Thomason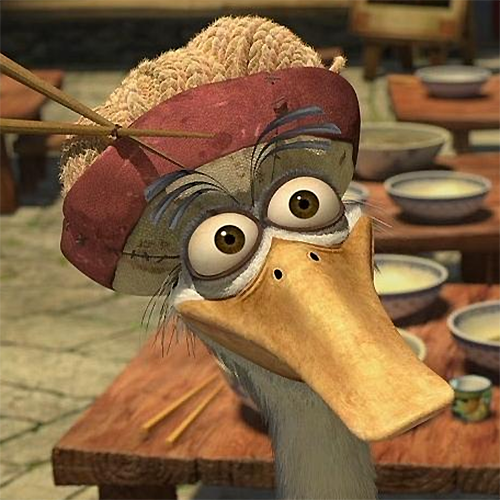 Latest posts by M.C. Thomason
(see all)