When the fate of the world is threatened, three human fighters are chosen to travel to Outworld to compete in a winner-takes-all tournament. Liu Kang (Shou) is a great warrior who is looking to exact revenge on the man responsible for murdering his brother; the evil sorcerer Shang Tsung (Tagawa). Johnny Cage (Ashby) is an actor whose real life fighting credentials are constantly questioned by the media so he is keen to prove his skills in open combat. Sonya Blade (Wilson) is a member of an elite task force willing to do anything to track down a dangerous criminal by the name of Kano. With the help of the Thundergod Rayden, these three mortals will hold the Earth's future in their hands.
At the time of its release, 'Mortal Kombat' was perceived by many to be the finest transition from video game to the silver screen. Examining it 10 years later, that is an assessment that still remains relatively accurate. Boasting reasonably high production values, the film works best simply because it retains the core character traits and storyline from the game. There's no silly deviations, a la 'Street Fighter', and the film focuses on the basic idea of people competing in a tournament to save the day. Of course it also benefits greatly from the inclusion of an action-oriented director as well as a decent cast, the majority of whom are not only solid actors but also fairly accurate physical representations of their game counterparts.
'Mortal Kombat' was also one of the main films responsible for the revival of Hollywood Martial Arts movies.  This was mainly due to the Hong Kong influence bought to the set by Robin Shou and his team of fight choreographers. Although nowhere near as intricate as Eastern efforts, the film dishes up some acrobatic and kick orientated fights that are always hugely enjoyable to watch. Amazingly, this is complimented by Anderson's direction as he chooses not to restrict the camera angles or utilise too many annoying editing techniques.  Unfortunately there is still a slight over-reliance on slow motion for the more flashy moves, but this is really a minor complaint in an otherwise striking effort.
While it is undoubtedly still flawed, 'Mortal Kombat' remains one of the most admirable big screen video game adaptations and a competent American Martial Arts movie. The only surprise is that it didn't do more for Robin Shou's career as 'Mortal Kombat: Annihilation' and the relatively poor 'Beverly Hills Ninja' remain his only other notable outings.  Still, 'Mortal Kombat' has aged well and Shou can be very proud that he has this film on his CV.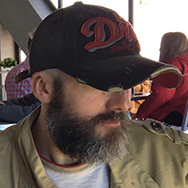 Latest posts by Phil Mills
(see all)