Due to the ever-increasing popularity of its star, 'Shaolin Soccer' was a movie that opened with huge expectations. Luckily though, it was extremely well received and even went on to be so successful that Hollywood sat up and took notice. But, is the movie really as good as everyone seems to suggest?
Once a proud member of the soccer hall of fame, Fung (Man-Tat) was crippled due to his own stupidity and now all of his hopes and dreams lay in tatters.  When he stumbles upon a street cleaner by the name of Sing (Chow), he sees a superstar in the making.  Sing is a student of the Shaolin Martial Arts and longs to bring his gift to the masses in a new and improved way.  Realising that they can combine the two activities, they enlist the help of Sing's Shaolin brothers to form a soccer team with a formidable new set of skills.
Before I get into anything else, I feel obliged to point out that 'Shaolin Soccer' is a comedy. I say this because the film appears to have garnered quite a reputation for introducing a new "kung fu star", but it's the comedic talents of Stephen Chow that really put it on the map. For international audiences in particular, Chow has often been overlooked because of his unique "mo lei tau" (nonsensical) comedy that relies heavily on wordplay. With 'Shaolin Soccer' though, he finally seems to have bridged the gap by introducing a more visual element that, when combined with his already impressive comic timing and ability, really hits the nail on the head.
Now that I've got that out of the way, let's get down to the nitty gritty; 'Shaolin Soccer' is brilliant. There, I said it. I know that seems like quite a simple assessment, but this really is one of the most entertaining comedies that I've seen in some time. As is often the case with Chow's movies, what really sets it apart from other outings in the genre is the inclusion of a heartfelt story. The central character is someone you genuinely care about and his journey includes some important and relatable themes. This is to take nothing away from the comedy though, because it really is laugh out loud and there are some truly brilliant spoofs and in-jokes, particularly while the team are training. Performances from the cast are also superb, with the likes of Vicki Zhao Wei and Ng Man-Tat really proving their worth. However, it is of course Chow himself who shines the brightest and it amazes me that he is always capable of crafting out characters that are so damn likeable.
While it is most definitely not the focal point, there is still some action of sorts to be found in 'Shaolin Soccer'. Once again, Chow takes his inspiration from his true-to-life idol, Bruce Lee and mixes in several 'Fist Of Fury' style street brawls. It has to said that each of these is excellently choreographed and are further enhanced by the use of some nifty special effects to give the heroes superhuman abilities. As with other recent efforts like 'A Man Called Hero' or 'The Storm Riders', the computer work is still far from perfect but it doesn't seem to matter as much when applied to such a comic book world. The soccer matches themselves are also a stunning sight, and you'll find yourself swept up in the excitement as the Shaolin brothers battle to beat Team Evil. There are some genuinely iconic moments here that, while obviously mostly played for laughs, do really ramp up the atmosphere.
'Shaolin Soccer' is definitely a film that lives up to the hype and I'd thoroughly recommend it everyone. It is just the epitome of fun and easily one of the best films that I've seen in the last few years. So, if you haven't already got the message: buy this film today!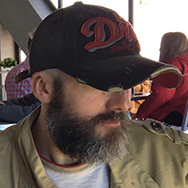 Latest posts by Phil Mills
(see all)