Two years after a fiery conflict on the high seas that left a pirate-lord dead and the dual maps to his treasure separated by conspirators, former black marketeer Gin Te Biu (Lo Wei) comes out of hiding to mount a search for the hidden fortune. His first port of call is right-hand man Poon Wai Dat (Ku Feng) with news of his sister, Gin Mei Li (Tina Chin Fei), who holds the all-important key-map. But shadowy parties have well-laid plans for Te Biu and he is swiftly snatched up by the local constabulary.
Into the play comes the debonair intellect of professional thief Tang Lui (Tang Ching), known as "The Owl" amongst the underworld, whose investigations lead him to both Mei Li and the Blue Pool Night Club, as well as its owner Ying Nian (Fanny Fan) and her stuffy partner Kwok (Wang Hsieh). It's not long before "The Owl" and Mei Li discover that the race to secure the maps is not so much about who will uncover the treasure first, but more who will live long enough to be rewarded by its discovery.
By the mid-sixties James Bond fever had hit an all-time high (pardon the pun, Bond buffs) with Sean Connery's rendition of the super-spy taking the box office by storm on an almost global scale and virtually every major film studio wanted their own slice of the Bond cash-cow. Crooner Dean Martin essayed a lighter version of Donald Hamilton's Matt Helm in 'The Silencers' (1966), James Coburn had filled the title role in 'Our Man Flint' (1966) and even Modesty Blaise had appeared in her own movie (circa 1966), so it seemed only logical that, in mid-sixties Hong Kong amidst the Bond-phenomenon, the Shaw studios were going to follow suit. The previous year the studio, along with director/actor Lo Wei, had scored a modest hit with the predominantly Thai-lensed espionage thriller 'The Golden Buddha' (1966), an exotic run on the Bond formula headlining Paul Chang Chung and Jeanette Lin Tsui; thereby who better to helm a big screen adaptation of Fang Loong Hsiang's novel featuring suave and sophisticated confidence trickster and professional thief, "The Owl"? Yes, Lo was the shoe-in choice and as a result 'Summons to Death' (1967) is an enjoyable time-capsule of its era as well as a signatory precursor of themes and characterisations that would become commonplace in the region's cinematic output in coming decades.
With Chinese-born, Taiwanese trained Tang Ching (already in his early forties with this feature) headlining as Tang Lui the Matt Helm/Dean Martin connection is strong within his interpretation of "The Owl" as that's exactly the aura he invokes. Fine suits, cigarettes never far from his hand and an outrageous pompadour elicit a slick, smarmy smoothness to Tang's performance and it's not hard to see why he went on to play a Chinese 009 in the same year's Interpol (1967). The only catch herein is that Tang is as much a villain, in turn anti-hero, as those whose business he determines his worth to meddle in, making "The Owl" something akin to a Chinese Diabolik, being that both were master criminals. His female foils are the striking Tina Chin Fei and deliciously vampish Fanny Fan, who had both appeared in Lo's previous Angel with 'The Iron Fists' (1967), and, unusually for the style of the era and film, both are amusingly given the cold-shoulder by Tang's icy-cool thief. All is not lost though as, even though "The Owl" effortlessly deflects the attentions of his leading ladies, Fan's character Ying Nian does her damnedest to have her way with the handsome thief, running an array of revealing costume choices to finally resorting to a combination of drugs and hypnosis to lure Tang into her boudoir where she lounges naked in her oversized bed. Throw in Wang Hsieh as the heavy, Kwok, director Lo as pirate-king Gin Te Biu and a youthful Ku Feng as Biu's henchman Poon, and there's quite some depth of character acting going on.
As a Bond-clone, 'Summons to Death' doesn't nearly harbour the budget that Cubby Broccoli and Harry Saltzman were able to command at the time, but what it lacks in fiscal constraint it more than makes up for with some unique locations, extravagant sets and entertaining narrative decisions. Ying Nian moonlights as a casino-nightclub owner, which lends the film a couple of swinging cabaret-styled musical numbers (performed by Fan in daring, for the time, see-through ensembles) as well as a staging-point for the film's first major action set piece involving Tang Ching. By contemporary standards, the action on display here is miles away from the style Lo Wei would later adopt with his work with Bruce Lee and Jackie Chan, but it's all big swings, judo moves and loud reports on the soundtrack when fists connect with jaws ala the Bond style. Tang's "The Owl" is also perhaps one of the most conspicuous professional thieves in motion picture history as, beyond announcing himself to all and sundry as such, his secretive apartment is littered with owl-themed ornaments all the way down to a novelty owl door-knocker at the unit's entrance! It's hardly any wonder why the villains of the piece locate his lair with such ease. Fans of film scores will also find much irony in Lo's use of cues from John Barry's 'You Only Live Twice' (1967) work peppered liberally throughout the film, as they simply serve to heighten the production's intent to emulate the pre-existing Bond ethos.
Ultimately viewer satisfaction with 'Summons to Death' will arguably be measured by one's affinity for both the Sean Connery-period Bond films or sixties era sensibilities and filmmaking stylings, as the nostalgic bent it delivers taps directly into that aesthetic. The definite plus is that Lo scarcely allows the plot breathing space to slow up enough for proceedings to get boring or run flat, though come the unexpected climax one may wonder why the central protagonists went through so much, and so many peripheral characters died along the way, for what is essentially a rather implausible plot development for all that has gone before. But for what initially roots itself in children's fantasies, with pirates and treasure maps, 'Summons to Death' swiftly executes an about face that injects just enough double-crosses, bloody murder, rough and tumble hand-to-hand violence, and overt implications of unbridled sexuality within Fan's character, to elevate it just above the line to qualify as an adult(ish) adventure thriller. Hong Kong was a little racier with its cinematic content than its Western cousins, giving their productions a little more grit and sweat than their contemporaries and, in the case of Lo Wei's thrillers like this one, that meant the entertainment factor was punched up a notch above their sometimes-tepid competitors. Definitely worth a look, either as indicative of its era or, more importantly, as a template for numerous productions that would follow.
Originally published on Eyes Wide Screen © 2007, M.C. Thomason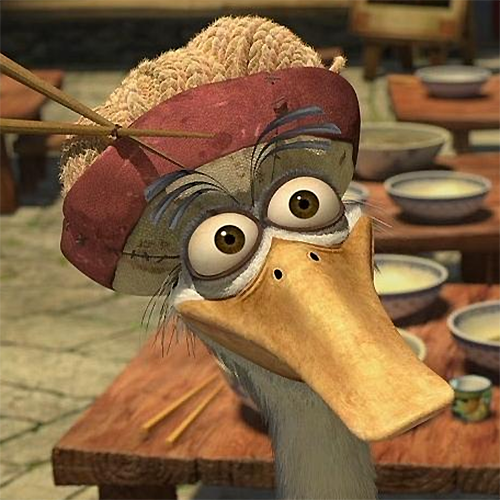 Latest posts by M.C. Thomason
(see all)