Following 'Ong Bak' and 'Born to Fight', Sahamongkol Films and Baa-Ram-Ewe productions continue Thailand's increasing domination of action cinema with 'The Bodyguard'.  Comedian Petchtai Wongkamlao, the sidekick from 'Ong Bak', takes the reins as actor, writer and director in this fast and furious comedy actioner, where the firepower is fierce and the farce frenetic.
Bodyguard Wongkom (Wongkamlao) fails to prevent the assassination of a business tycoon, and suffers the wrath of the businessman?s son Chaichoi (Apiraktanakorn).  When an attempt is made on Chaichoi?s life, in order to seize control of the family corporation, the callow youth seeks refuge in a slum village.  Here he discovers the true meaning of community and assists in the regeneration of a local school, while attempting to court a tomboy paramedic (Ong Bak?s Yodkamol).  Finally, the criminal gang catch up with him, as does Wongkom, still swearing to protect his new charge.
Like much Asian cinema, 'The Bodyguard' is a wild mixture of violence, sentiment, heavy-handed humour and first-rate action.  At its core is the same sense of national pride and idealism seen in 'Ong Bak' and 'Born to Fight', going those films one better by climaxing with the underclass and upper class uniting for an improbable wedding.
But, whereas Sahamongkol Films' two crown jewels of action cinema wear their authentic stunt work as badges of honour, 'The Bodyguard' is more indebted to Hong Kong cinema, with liberal use of wirework, John Woo style gunplay and a blatant nod to 'Once Upon A Time In China' during the final fight, complete with Under the General's Orders accompaniment.  The film's closest cousin is Wong Jing and Jackie Chan's 'City Hunter', with humour boiled down to fat men in Speedos and foul-mouthed harpies, wild shifts in tone and self-reflexive in-jokes to previous movies and real-life actors.  As a nod to the film that started it all, Tony Jaa pops up for a one-scene cameo, throwing impressive shapes as he inevitably kicks goon butt.
Wongkamlao is a competent director and is assisted by the soon-to-be-legendary Panna Ritikrai as martial arts choreographer and Chaiyaporn Junmoontree on stunt duty, with his visuals given a professional sheen by 'Nang Nak' and 'Tears Of The Black Tiger' DP Nattawut Kiitikhun.  But, the fact that the film ends with a news reporter recapping the simple plot reveals the director's lack of faith in his storytelling abilities.
While not matching the ambitions of 'Ong Bak' or 'Born to Fight' in no strings attached mayhem, 'The Bodyguard' is continued proof that Thailand's popular cinema has a secure future.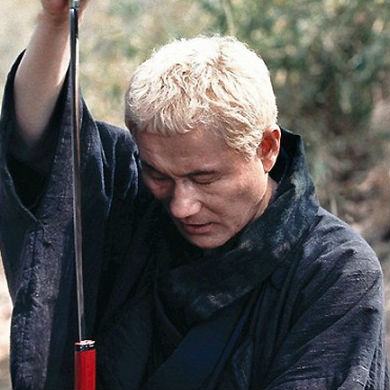 Latest posts by Rob Daniel
(see all)