After working together on 'The Magnificent Scoundrels', Stephen Chow and Lee Lik-Chi struck up a formidable partnership during the 1990s. The pair combined their skills for a string of memorable hits, including 'From Beijing With Love', 'Love On Delivery', 'King Of Comedy' and, of course, 'The God Of Cookery'. This film in particular, is considered by many Chow fans to be his finest hour, but is it really worthy of all the plaudits?
Stephen Chow is the "God of Cookery", a man who has proclaimed himself to be the greatest chef who ever lived. Due to his reputation, Chow is chosen to be a judge on a national cooking competition. Unfortunately, his ego is out of control and he is hideously mean and cruel to all around him, particularly those that attempt to cook.  When his new found apprentice, Bull (Kok) challenges him to a culinary face-off, it's the beginning of the end for Chow's career.  Beaten at his own game and left completely broke, Chow finds solace at the hands of a street vendor by the name of Turkey (Mok). After he begins helping out on her food stall, he starts to rediscover his love of cooking and plots his revenge…
Looking at it today, it's easy to see why 'The God Of Cookery' is so highly rated. Not only does it contain some of Stephen Chow's most finely honed comedy, but it also sees him giving one of his more heartfelt and dramatic performances. Making the hero into such a detestable individual in the opening segments is what really makes it work so well, as it allows the audience to grow with him as he rediscovers both his passion and humanity. The film also makes great use of the supporting cast, allowing for a number of the usual players to have an important role in the story.
Speaking of the cast, 'The God Of Cookery' includes some extremely solid performances from all concerned. It's no secret that I'm a big fan of Chow, and I think he is the epitome of an all-round entertainer. His performance in 'The God Of Cookery' is a prime example of this, as the range of emotions he displays is a joy to behold. One moment he can have you in fits of laughter and the next you are being forced to fight back the tears. Karen Mok is the other real star on display, and she is an actress who seems to have fantastic range. Despite being horribly disfigured for the role of Turkey, she really does a fantastic job with the material and makes for a perfect mentor. Vincent Kok and Ng Man-Tat also make notable appearances, with Kok in particular making for a hilariously over-the-top bad guy.
In all honesty, the first time I saw 'The God Of Cookery' I felt that it didn't have the same instant appeal as many of Chow's other outings. Perhaps it was because I missed a lot of the subtleties or that it just doesn't contain as much visual comedy, but either way it took me repeat viewings to truly appreciate it. Nowadays, I believe it to be one of Chow's most outrageous, witty and heartfelt films to date.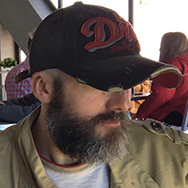 Latest posts by Phil Mills
(see all)