Tasked by her editor to investigate a mysterious organisation, journalist Yinyin (Zoe Ki) takes up an invite to the annual meeting of the Strange & Unbelievable Experience Society. Once in company, the chairman (Guy Lai) advises her that three nominees will impart tales of the macabre, with the most popular orator to be elected his successor. First speaker, Ma Wai Ho (Joe Ma), recounts the story of Wang Kai Lang (Cheung Tat Ming), an overworked and under-appreciated accountant who one day snaps and decides to murder his obnoxious supervisor (Vincent Kok). Although his boss succumbs to pre-existent heart disease, his replacement (Gigi Lai), creates even greater headaches for Wang.
Second speaker, Chin Wan Chi (Cash Chin), calls on an account of university student Po (John Tang) who is targeted by senior prankster San (Benny Lai) in his first year. When he meets the beautiful Flora (Liz Kong) by the campus lotus pond one evening, Po is unaware that he might be falling for the institute's rumoured resident ghost. The closing storyteller (Raymond Yip) offers the tale of young model Yuen Siu Man (Anita Yuen), who takes in a tenant while her partner works away in Shanghai. Unbeknownst to Yuen her new housemate, Yu Wai Kei (Shu Qi), is a wandering spirit who is determined to swallow her life piece by piece, eventually replacing her completely.
Stretching thirty or forty years to the heyday of the Shaw Brothers studios and their much-revered Taiwanese-born director Li Han Hsiang, the anthology format (also sometimes referred to as an omnibus or portmanteau) has been a mainstay of the Hong Kong horror genre. Come the 1990s the format was reintroduced to local audiences via outings such as Wellson Chin's 'The Day That Doesn't Exist' (1995) and Wilson Yip's '01:00am' (1995), proving popular enough to spawn numerous similar productions inclusive of the Troublesome Night series. Arriving just before the inaugural entry in Nam Yin's prolific series via the production team behind the enormous box-office success of the 'Young & Dangerous' films, BoB & Partners (a partnership consisting of Wong Jing, Manfred Wong and Andrew Lau), 'Till Death Do Us Laugh' (1996) marked one of the last modestly impressive attempts at the genre before its successors forever changed the face of the format. Featuring an all-star cast, and a trio of seasoned professionals in the directors' chairs, 'Till Death Do Us Laugh' manages to perfectly capture that fine balance of horror and humour so culturally unique to Hong Kong cinema.
Bookended by Zoe Ki's straight-laced, though chucklesome, encounter with the secret society along with their highly acclaimed culinary delight, the famous Alps Lamb Grill (which provides for a nasty sting-in-the-tail come the epilogue), 'Till Death Do Us Laugh' kicks off in unabashedly hilarious fashion with the story of Cheung Tat Ming's much put-upon accountant. Stand-up comedian and prolific character actor Cheung ('You Shoot, I Shoot', 2001) completely sells his character, as does the great Vincent Kok ('Love in a Puff', 2010) as his smarmy boss, and almost raises a cheer from anyone in the audience who has endured a bullying workplace superior once he takes matters into his own hands. When Kok's replacement, Gigi Lai ('Young & Dangerous', 1996), appears Ma's episode really shifts into overdrive with much of its humour drawn from the comedy generated by Cheung's paranoia: has his former "Fat Boss" (a loose translation of the story's title) come back for revenge, or is the little accountant just succumbing to his own inner guilt? Lai is extremely funny as the flirtatious Mill, her perverse fawning over Cheung's skinny physique a highlight, and gives the tale its shock (gory) climactic twist. But writer/director Ma saves one last amusing gag as his sign-off.
The second story, helmed by the always reliable Cash Chin ('The Haunted School', 2007) jettisons the comical tone of Ma's opening piece in favour of something much more atmospheric and haunting. The piece makes skilful use of a young John Tang ('Over the Rainbow, Under the Skirt', 1994) along with the ever-gorgeous Liz Kong ('Rumble Ages', 1998) as his mysterious, possibly unearthly, love interest. A cursed campus statue plays into proceedings, as does some autopsy-room shenanigans and guest star Benny Lai ('Bio-Cops', 2000) proving he was way too old to believably essay a prank-loving student scarcely two years Tang's senior. Chin makes it obvious where his narrative is leading, but for those who were paying attention throughout he has an ace up his sleeve for the climax. This leads into the closing tale, directed by Raymond Yip ('Portland Street Blues', 1998), that manages to combine the comedic and straight elements of his predecessors' episodes into an effectively funny, and creepy, cautionary allegory about the dangers of allowing a stranger into your house. Anita Yuen ('C'est la Vie, Mon Cheri', 1993), at the height of her nineties fame, leads by example with (then) newer star Shu Qi ('Home Sweet Home', 2005) following suit. The two young actresses bounce off each other superbly, with Shu pushing to the forefront once the story takes its menacing turn. Even at vignette length, Yip proves a master of his craft with the climactic reveal; achieved solely through prop placement and a tracking camera shot, the surprise is undeniably impressive. Fans of Category III films should also keep an eye out for veteran Elvis Tsui (Sex & Zen, 1991) as, of all things, a Catholic priest!
Sharing cinematographer Cheung Man Po ('To Live and Die in Tsimshatsui', 1994) across the individual stories, apart from Chin's bridging piece (which he shot himself), 'Till Death Us Do Laugh' harbours a glossy, professional veneer that lends the production as a whole a distinctively classy finish. Additionally, Barry Chung and Yau Lung's synth-symphonic score augments and heightens each vignette lushly creating greater scale that one would imagine through its artifice (especially with the shrieking strings of the opening act). This multi-director omnibus is something of a minor gem amongst the mid-nineties horror outings, pacing itself well over the course of its duration and closing on a high note. Too many anthologies tend to deal their best hand first, as their hook (ala 'Nightmare Zone', 1998) and then fail to live up to that promise for the remainder of their running time. 'Till Death Do Us Laugh' hits a nice balance of horror and comedy, with neither outweighing the other, whilst never taking itself so seriously as a collective that the audience can't have a bit of fun with it. For those looking for an evening in with some stylish Hong Kong horror that generates Goosebumps and giggles in equal quantities you really can't go past this omnibus for seriously agreeable entertainment.
Originally published on Hong Kong Rewind © 2011, M.C. Thomason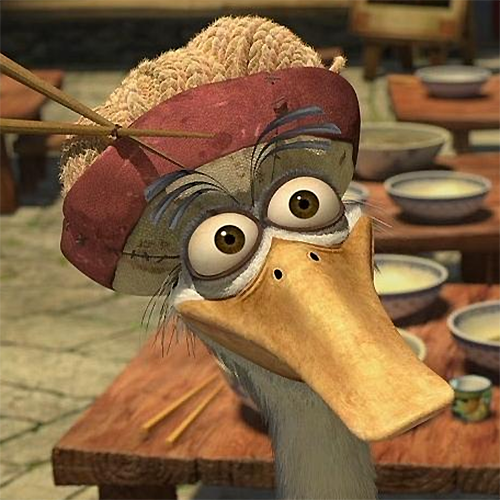 Latest posts by M.C. Thomason
(see all)