Our staff lists of top ten movies watched in 2008 continue to come thick and fast with our latest offering from Andrew Skeates. This marks Andrew's first Top Ten list for the site and is an intriguing blend of minor martial arts masterpieces, cult Korean thrillers, and gore-soaked gunfests.
10. No Blood No Tears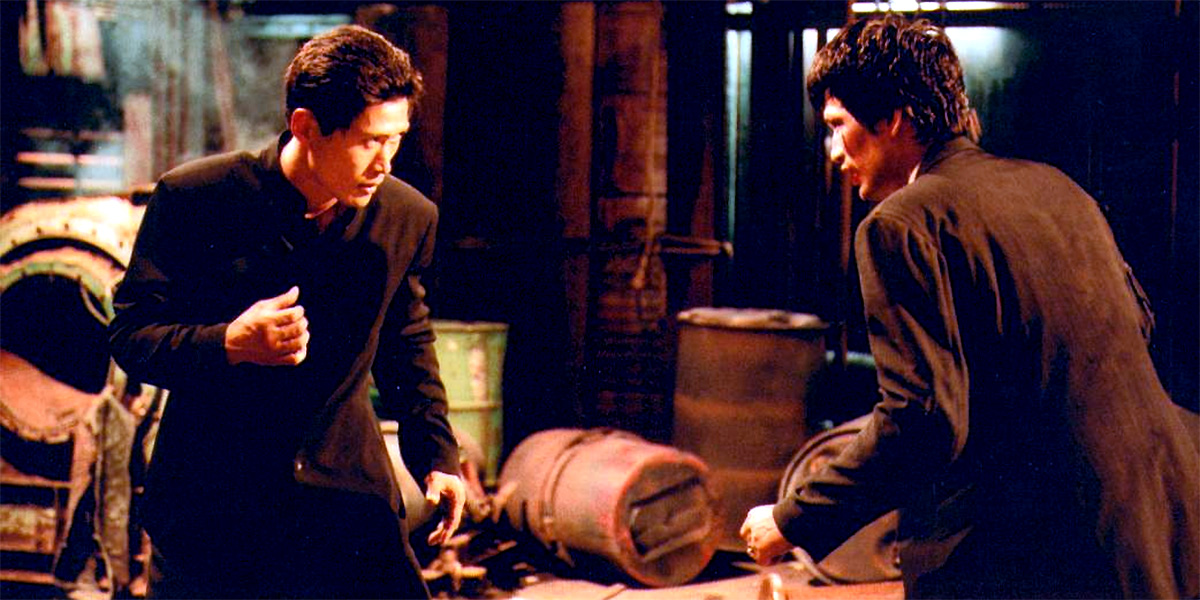 Director: Ryoo Seung-Wan
Cast: Jeon Do-Yeon, Lee Hye-Young, Jung Jae-Young, Shin Goo, Jung Doo-Hong
Before they hit big with the likes of 'Arahan' and 'City of Violence', director Ryoo Seung-wan and action choreographer, Jung Doo-hong, burst onto to the scene with this violent, vibrant gangster epic. Pitting two broken women against a fleet of society's worst, No Blood No Tears bristles with style, wit, intelligence and knuckle dusting fight scenes. Perhaps not to everyone's taste but definitely essential viewing.
Read the Far East Films review
9. Shutter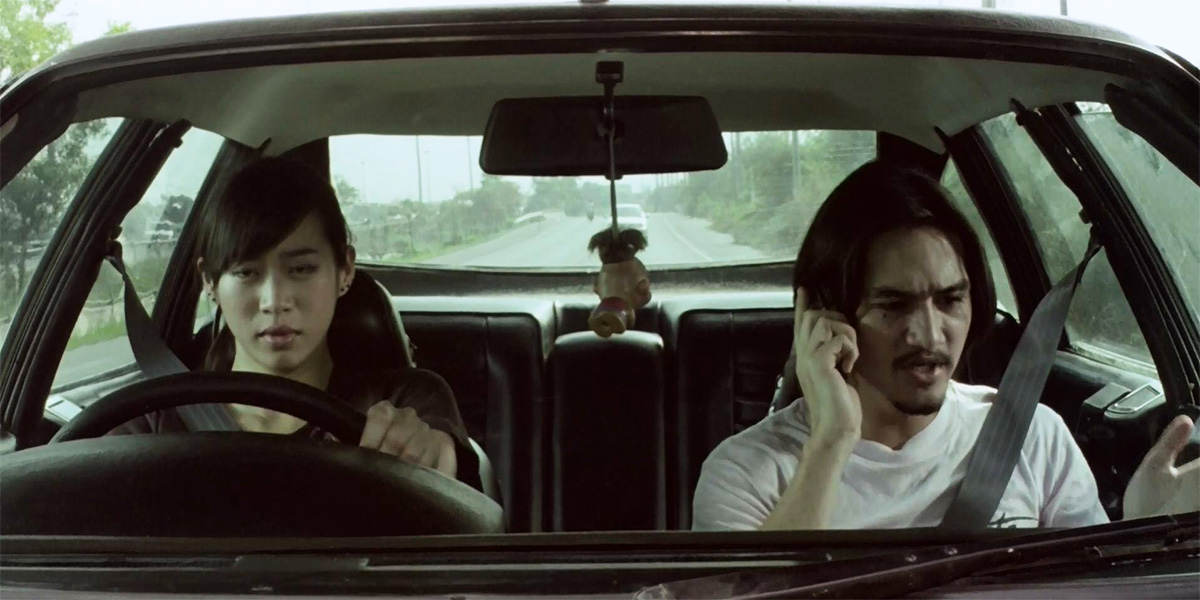 Director: Banjong Pisanthanakun
Cast: Ananda Everingham, Natthaweeranuch Thongmee, Achita Sikamana, Unnop Chanpaibool, Titikarn Tongprasearth
If 'Shutter' had been released about ten years ago, around the time of 'Ring' (the original) it would now be seen as one of the classics of the Eastern long haired girl ghost stories. Genuinely scary and tense, 'Shutter' ratchets up the frights, bravely makes one of its main characters a selfish, unsympathetic bastard and features a truly disturbing twist ending. Still sends chills down my spine.
8. The Sea Is Watching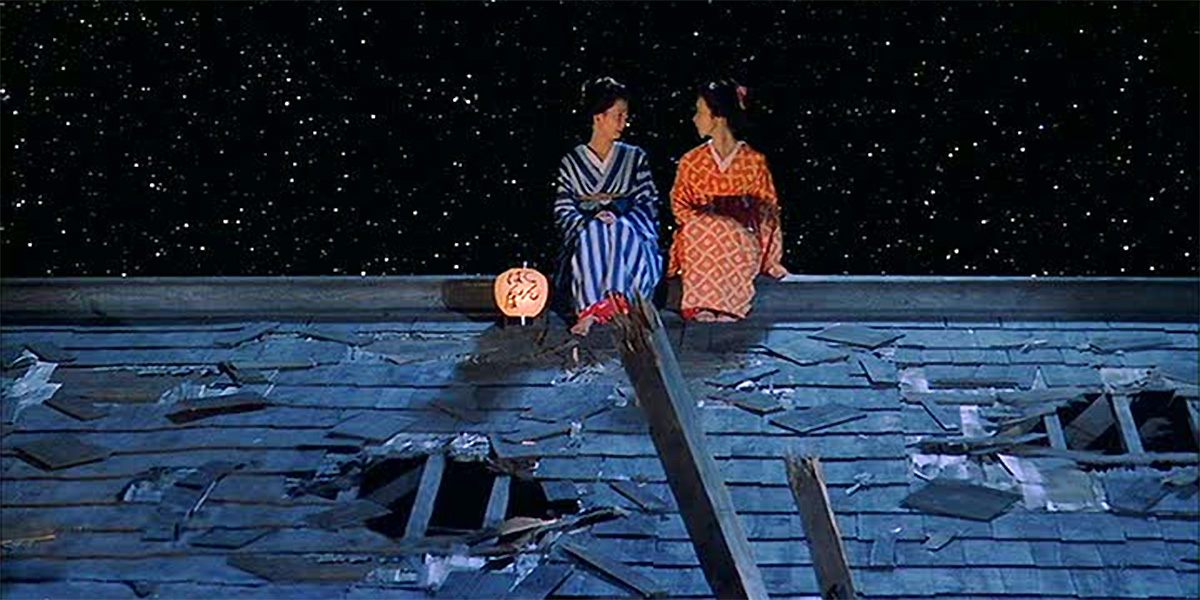 Director: Kei Kumai
Cast: Misa Shimizu, Nagiko Tono, Masatoshi Nagase, Hidetaka Yoshioka, Miho Tsumiki
A touching tale from one of Akira Kurosowa's last ever screenplays. A gentle and detailed look at the lives of 19th Century prostitutes in Japan with one of their ranks falling in love and attempting to leave the life behind. Warm, funny and sad, 'The Sea Is Watching' is cinema at its most pure and intoxicating, with a female cast that shines.
7. The Machine Girl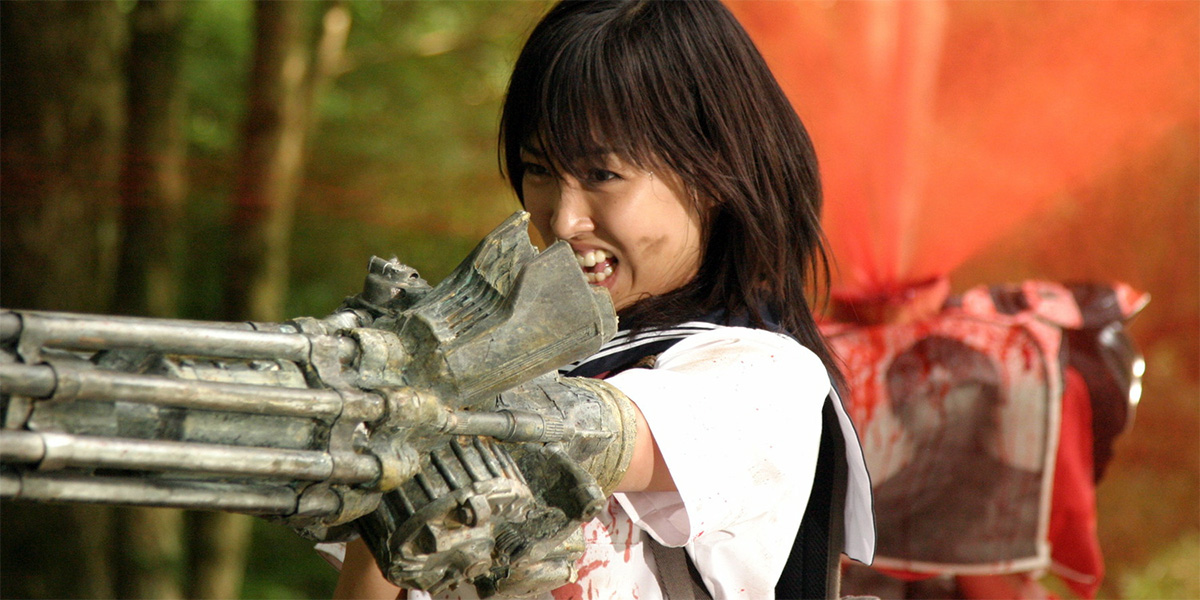 Director: Noboru Iguchi
Cast: Minase Yashiro, Asami, Kentaro Shimazu, Honoka, Yuya Ishikawa
The simple tale of a school girl who sets out on a mission of revenge to find those who killed her brother, albeit with a large machine gun for an arm. Manga in motion strikes again as the Japanese push the limits of onscreen gore. Slick, sick exploitation, 'Machine Girl' is absurd Japanese cinema at its best. About as subtle as a kick in the balls it is nevertheless well designed, gore soaked, action packed and surprisingly funny entertainment. And it's also about as good as any flick about a girl with a machine gun for an arm is ever going to be.
Read the Far East Films review
6. Kekexili: Mountain Patrol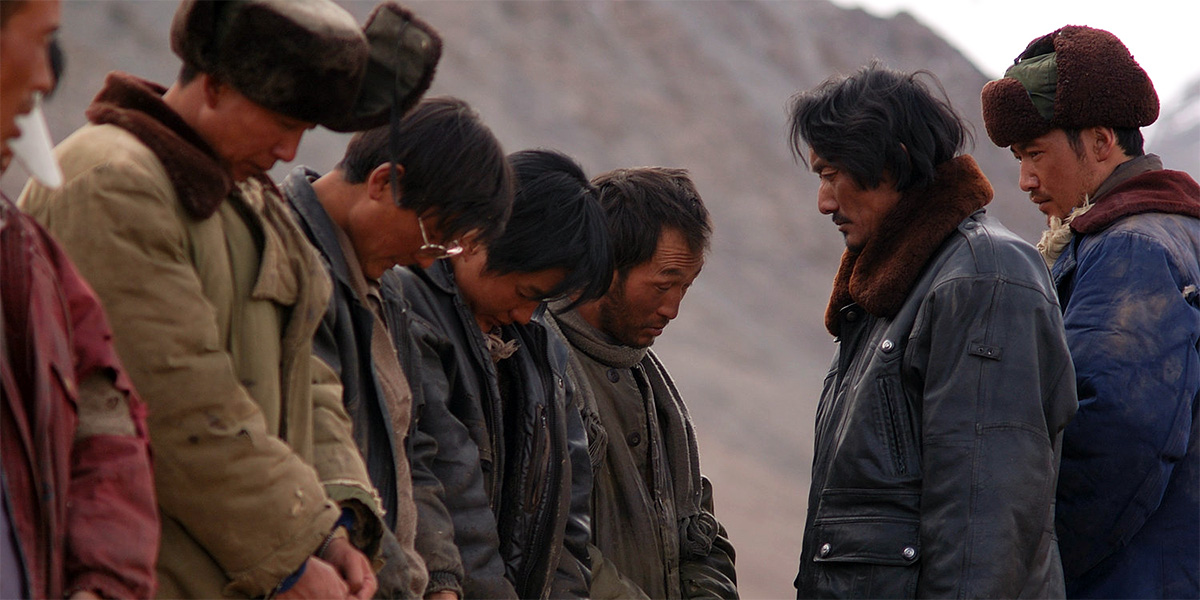 Director: Lu Chuan
Cast: Duobujie, Zhang Lei, Qi Dao, Zhao Xue-Ying, Ma Zhan-Lin
Harsh, stark, relentless, beautiful, moving and thrilling are all words that can be used to describe 'Mountain Patrol'. Balancing documentary like photography with a chase thriller element perfectly, 'Mountain Patrol' is a unique film experience set in a unique part of the world. And the bit with the quicksand might just be one of the most harrowing scenes committed to screen.
5. Contour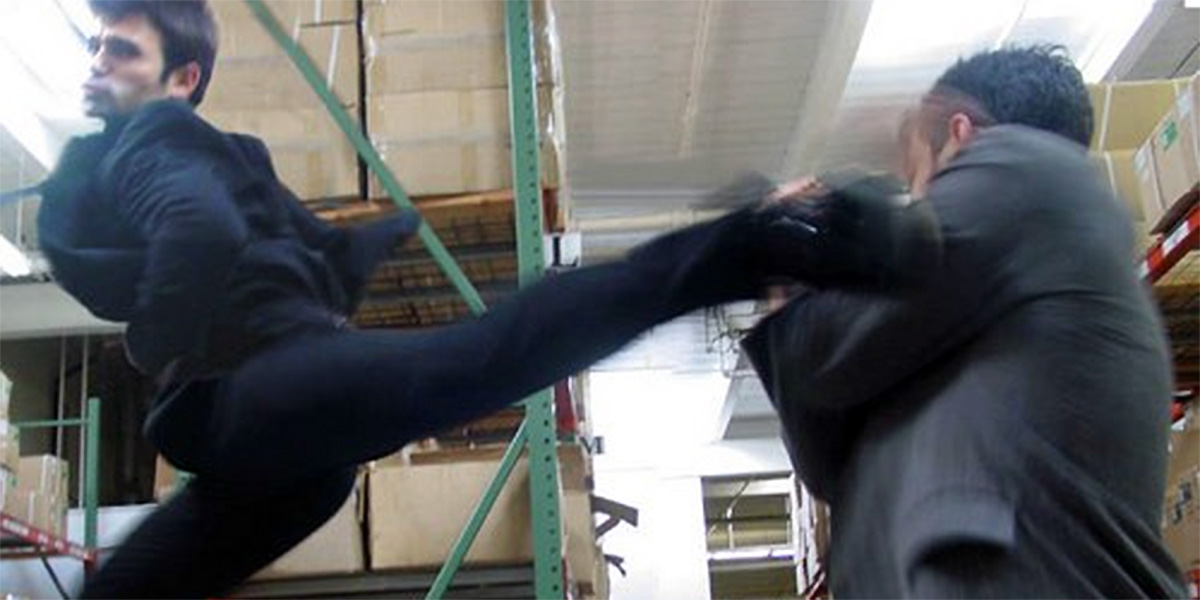 Director: Eric Jacobus
Cast: Eric Jacobus, Ed Kahana Jr., Andy Leung, Tyler Wang, Dennis Ruel
Bursting onto the scene with their first fully fledged movie, The Stunt People re-inject the modern kung fu movie with pace, comedy and most importantly, oodles of full contact, all-done-for-real martial arts. Full of energy and laughs, 'Contour' delivers on every level; not least, the amount of intricate and sustained fight sequences including one of the most breathless 20 minute finale showdowns to come a fight fans way in a long time. If you are a kung fu movie fan in anyway, then see 'Contour' now.
Read the Far East Films review
4. Broken Path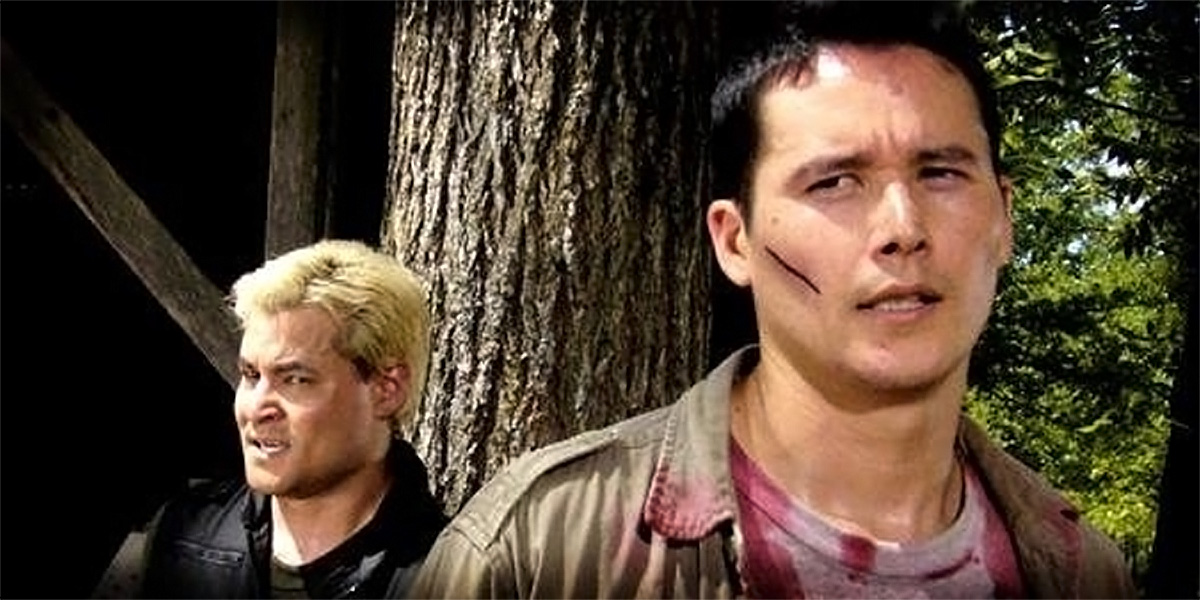 Director: Koichi Sakamoto
Cast: Johnny Yong Bosch, Dan Southworth, Pamela Walworth, Matoko Nagino, Sonny Sison
Alpha Stunts return with a full on, full force martial arts tale of survival. Featuring a break out performance from former Power Ranger, Johnny Yong Bosch, and with Alpha Stunts packing in more kung fu than they did in both 'Drive' and 'Wicked Game', 'Broken Path' is a pure adrenaline rush of action cinema. The Alpha team bring a more polished look and a bigger emotional impact, and deliver one of the finest American martial arts flicks this side of, well, 'Contour'. Watch them both back to back and you will be smiling for days.
Read the Far East Films review
3. Flash Point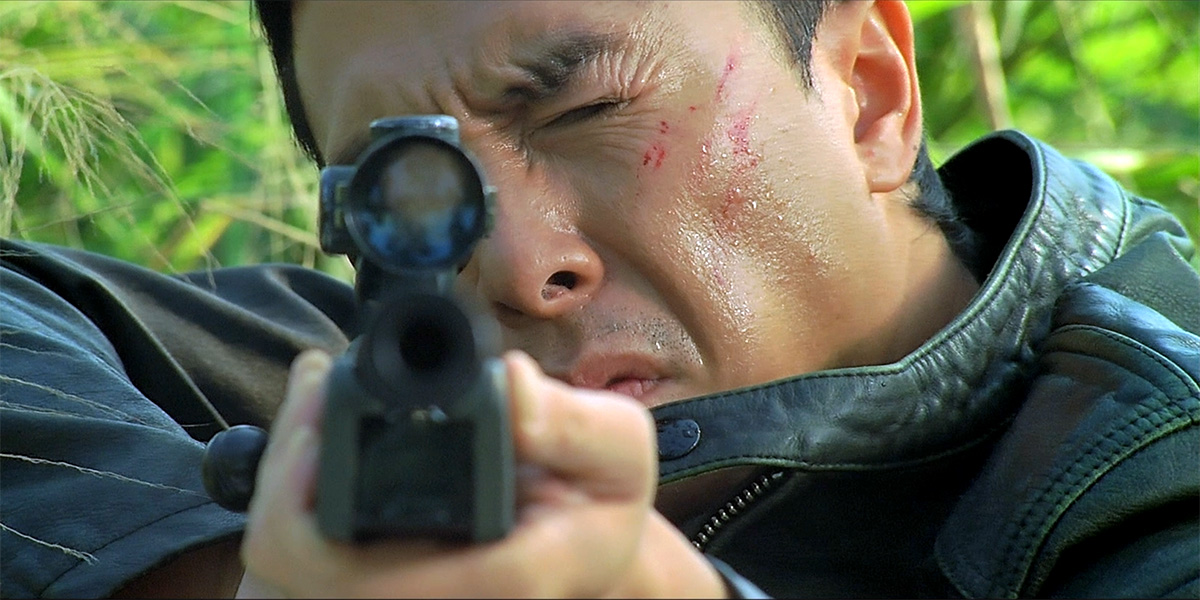 Director: Wilson Yip
Cast: Donnie Yen, Collin Chou, Louis Koo, Ray Lui, Fan Bingbing
Ignore any naysayer, just go with the streamlined plot and be seduced by the purest and most exciting action film of the year. A throwback to Hong Kong flicks of yester year; 'Flash Point' is trimmed of all fat and pushes momentum through the stratosphere. Slick camera work, tight direction and a lean, mean, muscular star strip everything down to the mere basic to create a blistering thriller packed with eye searing martial arts. The final take down between Donnie Yen and Colin Chou really is about as good as it gets.
Read the Far East Films review
2. The Chaser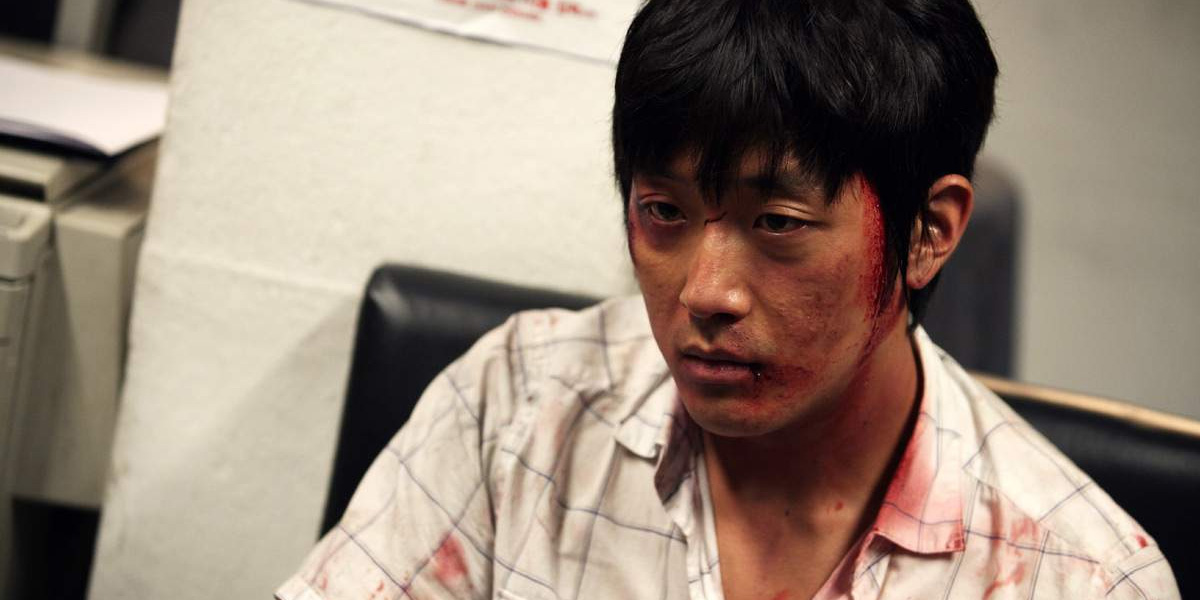 Director: Na Hong-Jin
Cast: Kim Yun-Seok, Ha Jung-Woo, Seo Young-Hee, Park Hyo-Joo, Jung In-Gi
'The Chaser' hits hard and rarely lets up. An original slice of Korean cinema, this serial killer thriller reinvents and rejuvenates the genre and is one hell of a debut film from writer and director Na Hong-jin. Without going into too much detail, as knowing as little about 'The Chaser's plot is beneficial to a first time viewing, Na Hong-jin's film completely turns the conventional serial killer/cop drama on its head. A gripping often emotional rollercoaster of a thriller, 'The Chaser' isn't just one of the best Korean films of the year but one of the best films of the year.
Read the Far East Films review
1. The Good, The Bad, The Weird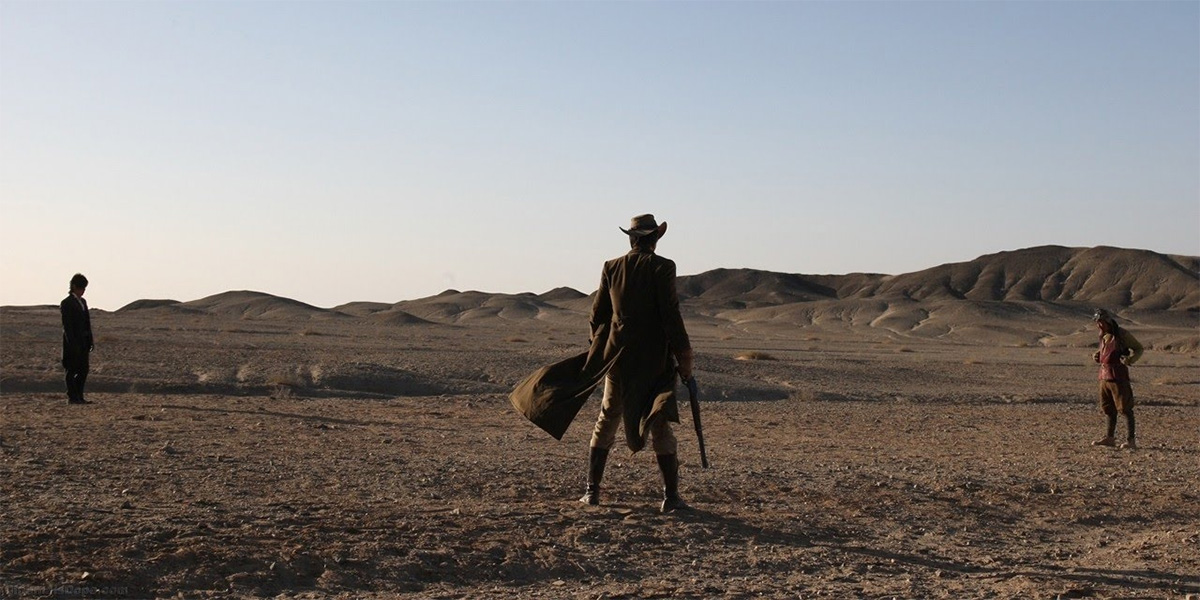 Director: Kim Jee-Woon
Cast: Song Kang-Ho, Lee Byung-Hun, Jung Woo-Sung, Yoon Je-Moon, Ma Dong-Seok
On many levels, 'The Good, The Bad, The Weird' is what cinema used to be all about: fun. In this day and age of fan boy obsession and critical over analyzation, it's great to see a big, loud and proud film wearing it's sense of fun and aim to entertain so visibly on its sleeve. Korean wunderkind Kim Ji-woon follows up his equally entertaining and accomplished films 'The Tale of Two Sisters' and the magnificent 'A Bittersweet Life' with a blitzkrieg Western that shows he can handle any genre and is one of the most exciting modern filmmakers today. Big, bright and ballistic entertainment that should be seen on a screen as big as possible.
Read the Far East Films review