Hong Kong star Dean Shek dies at 72
---
Hong Kong film actor, producer, director and screenwriter Dean Shek (石天) has died from cancer at the age of 72.
Shek was born in Beijing in 1950 and began his career in the industry as a contracted actor at the Shaw Brothers Studio in 1968. He made his brief on-screen debut in the 1969 martial arts film 'Twin Blades of Doom', before receiving more substantial roles in the likes of 'The Singing Killer' (1970), 'A Time For Love' (1970), 'The Human Goddess' (1972), and 'The Fists of Vengeance' (1972).
Shek left Shaw Brothers in 1973 but he continued to work throughout the 1970s, making notable appearances in fan favourites such as 'Snake in the Eagle's Shadow' (1978), 'Drunken Master' (1978), 'Warriors Two' (1978), and 'Odd Couple' (1979). He also wrote and directed his first feature, 1975's 'The Monk'.
In 1980 he co-founded the production company Cinema City & Films Co. along with Karl Maka and Raymond Wong Pak-Ming. He also continued to act during the decade that followed, including a memorable performance in John Woo's 'A Better Tomorrow II', before officially retiring from acting in 1992. His final appearance was in 1991's 'The Raid', although he would later return for a cameo in Sammo Hung's 'The Bodyguard' (2016).
Following his retirement, Shek ventured into and found success in the real estate industry. He is survived by his wife, Taiwanese actress Lau Chun-Yue, and several children.
Dean Shek was a significant contributor and a great presence within the Hong Kong film industry. Our thoughts go out to his family and friends.

Snake In The Eagle's Shadow (1978)

A Better Tomorrow II (1987)

The Raid (1991)
Sources: Wikipedia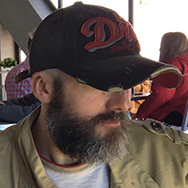 Latest posts by Phil Mills
(see all)