Jun Ji-Hyun returns to home soil after completing Chris Nahon's 'Blood: The Last Vampire', with this engaging, sharply acted and thought-provoking drama from 'Marathon' director Jeong Yun-Cheol. She's as watchable as ever here, bolstered by an intelligent and often funny script but completely eclipsed by an incredible turn by the show stealing Hwang Jung-Min.
Jun (sans make-up, plus a few pounds) plays Soo-Jung, a chain smoking, world weary reporter who's made a career from human interest stories. Tired of work and people in general, she intends to quit and take a trip to Mongolia to be with her wayward boyfriend, using the money from her latest article (an expose on a man who thinks he's Bruce Lee) to fund it.
Having barely set foot inside the train station, a thief makes off with her camera and her screams for help fall on deaf ears. All except except for one mans. Rushing to her aid is a local loon in a Hawaiian shirt who chases down the perp in a selfless act of heroism. He retrieves her camera with personal physical cost, but when Soo-Jung tries to thank him, the odd man replies that he was only doing his duty as Superman. She is suitably tickled at his obvious delusion, but eyeing a chance to make one last quick buck, she asks him for an interview.
He tells her that he is Kal-El, last son of Krypton, and that the evil villain Lex Luthor has placed a shard of kryptonite in his brain. He informs her that although it stops him from using his superpowers he can still help old ladies cross the road, rescue cats from trees and even stop robbers and that it is his dream to one day remove the Kryptonite and soar through the clouds once again. Soo-Jung and her crew cynically follow Superman for days on his unending quest to help people. As he subdues perverts outside the local school he seems quite happy and never notices the fun poked at him by many passers by. At first the film crew too can't help but laugh at him, but when her curiosity gets the better of her, Soo-jung takes him to the hospital to have an X-Ray, and the discovery that he has something sharp lodged in his brain tells her she could be sitting on the story of her life.
Anyone who enjoyed 'Marathon' will be in familiar territory here and the fact that 'A Man Who Was Superman' is based on real life events only heightens this beautiful, uplifting, tragic but humorous tale of the kindness of one mans soul. Jeong shoots the film in a refreshingly non-glossy but assured way and as mentioned before, some fans may not even recognize Jun in her stripped down, overweight real life image which is a million miles away from the idealized characters she essayed in 'Windstruck' or 'My Sassy Girl'. The beating heart of the picture is undoubtedly Hwang Jung-Min, and he embodies his character completely with a range which is duly tested over the course of the film. Whether as the happy go lucky local weirdo, savior of the people Superman or a normal guy stripped of all life can take, he captures the viewers hearts and minds in a way few actors are ever able to achieve. He also has superb on-screen chemistry with Jun leading to an implied romance that is eons away from usual Korean melodrama.
To talk too much about the plot would only serve to give away the films wondrous ending but the script is refreshingly simple and surprisingly knowledgeable in Superman lore. DC fans will get a kick out of everything from the implied Lois (chain smoking, cynical, bad grammar) of Jun, to the definite Clark (bumbling, caring, phone booth loving) of Hwang. Indeed, at one point, when asked where he lives our hero explains "I used to live at the North Pole, but global warming melted the ice". Ultimately though, the film touches on notions of inspiration, just like Jeong's 'Marathon', and of how we each have a great gift and responsibility as beings who can inspire those around us to achieve more than they think possible. This is something film-maker Bryan Singer tried to touch upon in the recent 'Superman Returns'. It is ironic however, that a non official, special effects-less Korean drama can put this notion across better than even his assured directorial hand.
In all areas I found 'A Man Who Was Superman' to be a resounding success. The acting is marvelous and fans of Jun will certainly go home happy as the young starlet adds yet another string of variety to her already impressive bow. I would also be shocked if it didn't win new fans for Hwang as he too is truly mesmerizing. Credit, of course, must go to writer-director Jeong who doesn't sensationalize the moving moments and manages to keep an ostensibly simple script moving at a rapid pace. At times it is laugh out loud funny, at others horrifically saddening but it never once drops the ball on what it is saying or where it is going. The destination will probably be inevitable to you 5 minutes into the movie, but that is unlikely to stop the tears rolling down your cheeks come closing credits and the journey, not the destination is the thing of greatest importance. Ultimately, the most powerful effect a film can have on a viewer is to make you reflect upon the gift we all have of being alive. As I write this review, a good 6 hours after seeing it, I feel like I took something away – a tiny piece of warmth – something I can use in real life. That has to be worth the price of admission.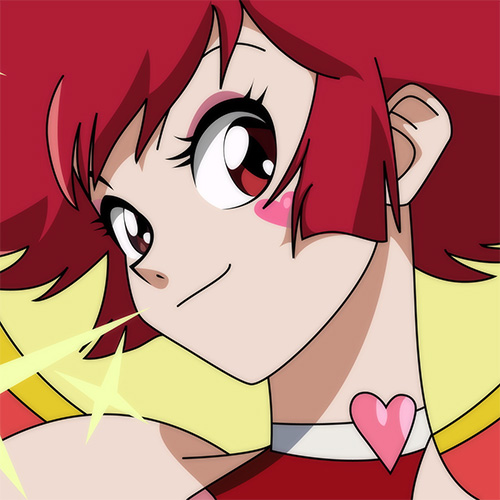 Latest posts by Hannah Lin
(see all)