14-year-old Arrietty is just like any other teenage girl, except for the fact that she is tiny and lives under the floorboards of an old house with her father and mother. Known as Borrowers, the family enjoy a peaceful life until the ever curious Arrietty accidentally allows herself to be seen by Sho, a sickly and lonesome 12-year-old human boy. Despite initial feelings of fear, the fledgling friendship between the two children blossoms, causing Haru the housekeeper to become aware of the Borrowers' existence. Now the family are forced to choose between the risk of being found in their well-established home or leaving for the uncertainty of the great outdoors.
Written by Hayao Miyazaki and directed by Ghibli animator Hiromasa Yonebayashi, 'Arrietty' is billed as an adaptation of Mary Norton's classic book 'The Borrowers'. This being a Ghibli movie though, the film only really makes use of the basic concept and the main focus is shifted to the relationship that develops between a human boy and a borrower girl. As we have come to expect from Miyazaki et al, this is a very well fleshed out predicament that throws in several realistic and relatable themes that will certainly speak to the child in all of us. There are also plenty of moments of genuine excitement thanks to the unique setting, along with a few heartfelt outbursts of emotion that may have you reaching for the tissues. Combine this with the typically high class animation that helps you buy into the characters and their surroundings, and you certainly have the makings of a great film.
That being said though, there are still a number of elements within 'Arrietty' that left me feeling somewhat unfulfilled. For starters, the film just doesn't really seem to have much of a story to tell, and although the relationship between Arrietty and Sho maintains your interest, the annoying housekeeper subplot and the whole "sickness" scenario just felt incredibly clichéd. Similarly, the sequences in which Arrietty explores the house are occasionally drawn out to the point where they no longer seem like scene setters and start to feel more like filler. However, my biggest disappointment came when the credits rolled, as there seemed to be a number of unanswered questions and interesting developments that left me wishing the film had started there.
Despite all of this though, 'Arrietty' is definitely an easy recommendation as it's still a fun-filled family adventure that is suitably heart-warming and easy on the eye. My only warning would be to seasoned Ghibli and Miyazaki veterans, as this one is perhaps not quite as well fleshed out as some of their past works.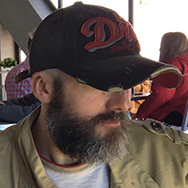 Latest posts by Phil Mills
(see all)