Wan Tin-Sau (Chow) is an aspiring actor who visits the local film set every day in the hope that he will one day be noticed.  When his big moment finally arrives in the form of a few roles as an extra, he makes numerous mistakes and is banished from the set for good.  Down but not out, Tin-Sau comes up with the idea of staging a play at the youth centre to raise his reputation. Sadly though, even that goes wrong and now it would seem that nothing can snap him out of his depression.  That is until the beautiful Piu Piu (Cheung) arrives, seeking acting lessons to help her further her own career as a "Nightclub Girl".  With a new found meaning in his life, Tin-Sau moves from strength to strength and is even offered a part in an upcoming film alongside superstar Sister Cuckoo (Mok).  Ultimately though, this comes at a price and Tin-Sau must forego his life with Piu Piu to sit on the arm of Sister Cuckoo. Will he give up his happiness to go in search of his dream?
For the majority of his career, Stephen Chow has always strived to leave audiences crying with laughter rather than tears of sympathy. However, 'King Of Comedy' offers a refreshing change of pace.  Drawing from the emotional elements found in earlier hits like 'God Of Cookery' and 'From Beijing With Love', Chow minimises the slapstick routines in favour of maximising the human relationships. Gone are the days of winning the girl via a huge comedic showdown, and in their place comes some real interaction between the characters and genuinely emotional depth.  This is not to say that it is completely without humour as a Chow film without comedy would surely be naked, but it's just that it is extremely well integrated into the story.  This allows the jokes to work alongside the drama rather than dominate it.
If there is one minor gripe that people have noted about 'King Of Comedy', it is probably the bizarre change of genres that occurs during the finale.  One second you are watching a romantic comedy and the next you are thrown into a 'Reservoir Dogs' spoof with all guns blazing.  It's not exactly a bad ending and it does produce an amusing (and fairly cool) parody, but there is no denying it does seem like a strange conclusion.  Despite this though, 'King of Comedy' still comes highly recommended, especially as a slower introduction to the more comical works of Chow.  It's a highly accomplished and touching rom-com that shows he is not just a funny face.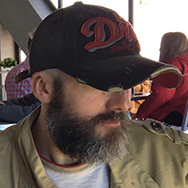 Latest posts by Phil Mills
(see all)