While out shopping for an engagement ring, Johnny (Wilson) and Julie (Ford) find themselves caught up in the middle of a robbery. After Johnny manages to take down one of the attackers, he transports him to the hospital with the intention of ensuring he gets the proper care. Unfortunately, his plan goes awry when the criminal is accidentally killed and Johnny finds himself being targeted by the remainder of the gang. In an effort to have their revenge, the leader of the gang, Kalin (Jacklin), kidnaps Julie and takes her into an underground city where violence reigns supreme. Now Johnny will have to rely on his fists and feet of fury if he is to have any hope of bringing back his one true love alive.
Unlike the majority of sequels to Don Wilson movies, 'Ring of Fire II' is actually a direct follow-up to its predecessor. It's also one of those rare times where a sequel surpasses the original, mainly because it ditches the weak attempts at romance in favour of a more straightforward action movie approach. However, that's not to say that it isn't still a little… well, quirky to say the least. Clearly heavily influenced by 1979's 'The Warriors', the film sees Wilson entering a subterranean city to take on a number of villains, all of whom look like they just stepped off the set of 'Mad Max'. As bizarre as this may sound/look, it is in fact this far fetched backdrop combined with the simple concept of having Wilson beat up as many bad guys as possible that really makes for a genuinely fun action romp. It's also nice to see that the film always retains a link to previous events, with several characters from the first film returning to aid in Johnny's quest.
In the action department, 'Ring of Fire II' provides another welcome upgrade from the original. Sticking with some relatively simple choreography, the film has plenty of fights on offer and they definitely feel a bit faster and more exciting than they did last time around. There's also a nice mix of opponents and varying styles for Wilson to deal with, allowing for a few rare bouts of weapon work and some solid acrobatics from the bit part players. Obviously I feel obliged to point out that it doesn't come close to the higher echelons of martial arts cinema, but it's a solid effort that will most likely strike a chord with fans of low budget 80's action movies.
'Ring Of Fire II' is a marked improvement on the first film, as well as being one of Don Wilson's best outings to date. The film takes a silly concept and knows how to have fun with it, making for an enjoyable action-packed outing that is easy on the brain.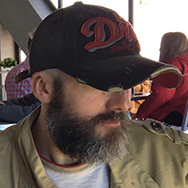 Latest posts by Phil Mills
(see all)