In Southern China, a plane is hijacked by a group of terrorists. Special agent Yim Dong (Vincent Zhao) is amongst the team sent in to try and defuse the situation. When one of the team is shot, Dong directly disobeys orders and consequently takes out each of the terrorists.
For his misconduct, Dong is relocated to Lithuania where he is teamed up with his best friend, Hung Wai-Kwok. At the airport, they witness the murder of some Interpol agents and bring the criminals to justice. The man that they arrest is Keizo Mishima, a Japanese dictator type who believes that he has been sent by god to wipe out all non-believers. On his way home Dong is confronted by his old girlfriend, Chan Pun (Shu Qi), who he cannot forgive as she disowned her country to escape the violence.
Dong and Kwok are put on escort duty for Mishima to get him back to Japan but run into trouble when they are ambushed.  After dealing with their attackers they contact the man behind the assault and discover he has taken over the Chinese embassy with Pun among the hostages. Dong must choose between his duty and the woman he loves to enable him to save the day.
'The Blacksheep Affair' is an exhilarating action film that firmly puts Vincent Zhao on the map as a possible successor to Jet Li.  Zhao's Martial Arts are clearly of a very high calibre and Ching Siu-Tung's refreshing choreography allows him to let loose with some superb kicking combinations that only utilise minimal wirework.  In fact, I would go so far as to say that the action on display here is some of the finest seen in any recent outings from Hong Kong because it really does capture a little of that spark that was seen in the bygone days of classic kung fu cinema.
Although Vincent Zhao clearly leads the charge as the most prominent cast member, all of the actors and actresses put in sterling performances.  Relative newcomer Andrew Lin Hoi plays a mean bad guy whilst the beautiful Shu Qi gets another chance to prove that she can play a leading lady and, despite the stereotypical damsel in distress dialogue, she still brings some solid content to the role.
All in all, this is a very competent action film that comes highly recommended thanks to some excellent bootwork and gunplay.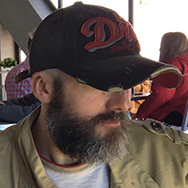 Latest posts by Phil Mills
(see all)