The Seishun Academy Middle School tennis regulars are invited to play a special match on a cruise ship by the rich businessman Sakurafubuki Hikomaro. Unbeknownst to young Ryoma Echizen though, the captain of the opposing team turns out to be his older brother (by adoption), Ryoga Echizen. While Ryoma attempts to come to terms with this blast from the past, the rest of the Seigaku members begin to notice a certain fakeness about the ship. Tezuka and Oishi soon uncover the truth when Sakurafubuki informs them that all of the matches are part of an elaborate gambling scheme and they must purposefully lose if they want to go home in one piece. Now the Seigaku team must play for the highest stakes possible – their lives!
'The Prince of Tennis: Two Samurais, The First Game' is the first and thus far only animated film to be based around the popular tennis-themed anime show. Released just before the series ended in 2005, it doesn't really fall anywhere specific in the overall timeline and just utilises a fairly throwaway plot to get our heroes back on the courts. Thankfully though, the enjoyable character personas and amusing comedy routines all remain relatively intact, while the slightly far-fetched "long lost brother" scenario does at least provide a meaningful antagonist. Ironically, the one real disappointment comes from the tennis matches themselves, which are not only surprisingly short lived, but often take the special moves to such extremes that it all becomes a touch too silly.
'The Prince of Tennis: Two Samurais, The First Game' is pretty much what you would expect from an anime filler movie. It takes the established formula and characters from the show, and then just tacks on a rather flimsy story to drag it out to feature length. It definitely isn't a masterpiece or a must see, but it is just about enough to keep the fans happy.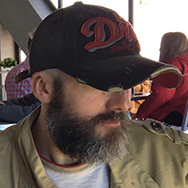 Latest posts by Phil Mills
(see all)