Heeere's Johnny… and Johnnie! Yes, the man who put the style into action and came up with action-style, Johnnie To recruits anther Johnny; he who is hailed as the "Elvis of France" in his native country, Johnny Hallyday.  So you've watched 'The Mission' and 'Exiled', and are wondering if 'Vengeance' lives up to those exceptional films? Well, let's talk story…
Johnny Hallyday plays French chef Costello who arrives in Macau after a team of hitmen (Eddie Cheung, Felix Wong, and Berg Ng) shoot his daughter Irene (Sylvie Testud), her Chinese husband, and their two sons. However, Irene survives the hit and asks Costello to avenge her family.  Costello recruits the help of three hitmen, Kwai (Anthony Wong), Chu (Gordon Lam), and Fay Lok (Lam Suet), after stumbling onto a hit for their mobster boss George Fung (Simon Yam). He offers them money and a restaurant in Paris to help him take revenge, and they gladly oblige.
SPOILER ALERT: Costello has a bullet lodged in his brain and this adds to the plot as his memory starts to go and he has to remember the hitmen he has hired by writing their names on pictures of them.  Although this is revealed early on in the story, it's never really expanded upon but does have a dramatic effect on the finale of the film when trying to recognise the big boss (Simon Yam) who ordered the hit.
There is little in the way of twists and turns in 'Vengeance', and what you see is what you get from a story point of view. But, what you do get is the usual high calibre gunplay which we have come to expect from To's action sequences.  It's definitely up there with 'The Mission' and 'Exiled', and the action just hits you in the face and then comes back round for another smack, it really oozes beauty.  Johnny Hallyday does a fair job, although he's acted off the screen by those around him, maybe due to large portions being filmed in English. However, you do kind of warm to him as the film progresses and he has the right rugged kind of look for the role.
If you love the gunplay genre then you'll love 'Vengeance' as it's amazing to look at, but the story does take a backseat so that the action can be given centre stage.  Personally I would love Johnnie To to do more of these kinds of movies, just with perhaps a little more meat in the plot. Still, I'll be waiting with baited breath for more from Johnnie To so I can once again utter the immortal line "Heeere's Johnnie".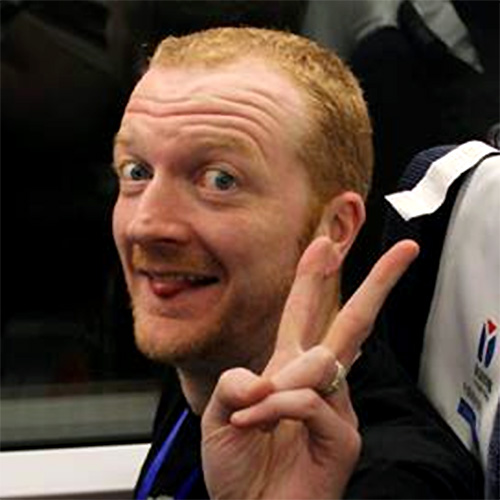 Latest posts by Phil Gillon
(see all)