Stanley Tong originally started his career in the industry as a stuntman and was well known for doubling several of Hong Kong's top stars, such as Chow Yun-Fat and Ti Lung.
However, his real ambition was always to be a director and he was given the chance to helm his first movie in 1991 with 'The Stone Age Warriors'. The rest, as they say, is history and he has since gone onto direct numerous hits, including a handful of Jackie Chan movies such as 'Rumble In The Bronx' and 'Police Story 3'.
"Working in movies, I always believe it's a team effort. Everybody has their part in the team."
With 'The Myth' arriving on UK DVD and Blu-Ray (available now from Amazon.co.uk), we were lucky enough to catch up with Stanley while he was doing the promotional rounds.
Far East Films: What's your first memory of Hong Kong films, the first movie that really made you want to get involved in the business?
Stanley Tong: Bruce Lee's 'The Big Boss'.
FEF: You started your career primarily as a stuntman, did you ever consider becoming an actor or did you always have your heart set on directing?
ST: I always wanted to be a director and I'm glad that I made it.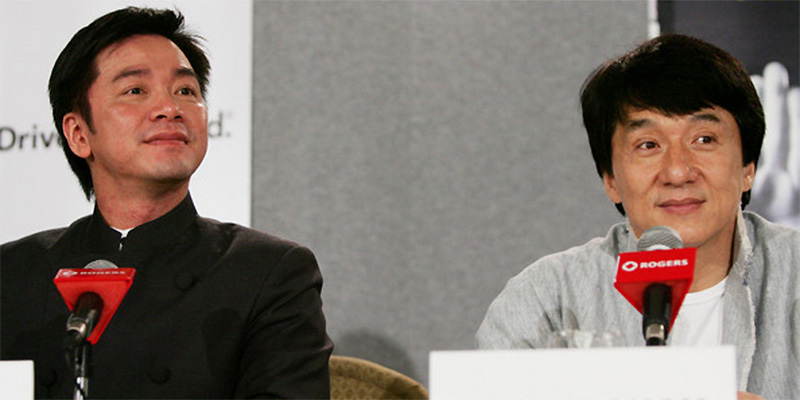 FEF: One of your first films as director was 'The Stone Age Warriors'. It's such a fun, but unusual Hong Kong film as it's completely out of the comfort zone. What inspired you?
ST: Because at that time, people were into gangster movie/police story and some outrageous comedy/Kung Fu films, which all had their movie star. As a young director without experience and investment, I tried to do something new, something that other directors won't want to experience. I wanted to take the risk, hoping to bring something different to the audience. I'm always in love with action adventure.
FEF: With 'Police Story 3' it was as much about Michelle Yeoh's comeback as Jackie Chan's box-office business. Did that put you under extra pressure? How did Michelle take to such a bruising role after her break from action movies?
ST: I have a long working relationship with Michelle Yeoh since I was a stunt coordinator. Shortly after she got married she left the industry, but in her heart, she always loves to be an actress. And even after she was out of the business, we always get together and still practiced martial art together. I'd said if I became a director, I want her to be the female lead and she said if she can ever get back into the business she will work with me first. I'm glad I have the honour to work with both the best male and female action stars in Hong Kong, Jackie and Michelle.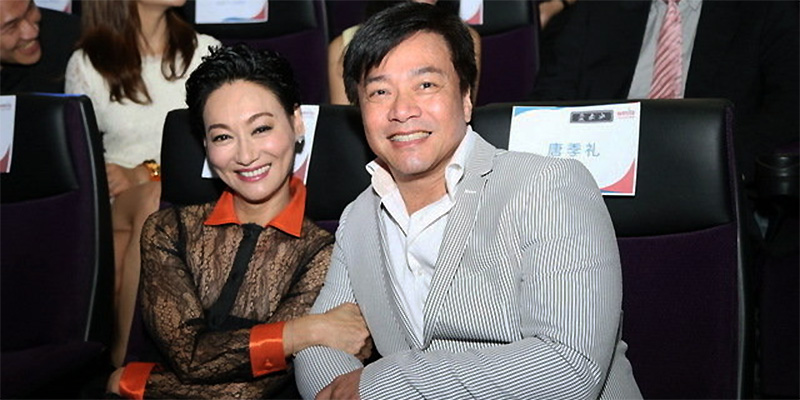 FEF: You made the step up to working with big name actors relatively quickly, did you find this a daunting prospect or feel it overshadowed your own personal input at all?
ST: Working in movies, I always believe it's a team effort. Everybody has their part in the team.
FEF: 'Project S' was such an underrated film, do you miss those straight action films that have all but been taken over by historical epics?
ST: The movie business seems to be a train that goes around time periods and I'm sure people will love contemporary action movies again. Within my career I've experienced a few cycles.
FEF: 'Police Story 3' and 'Rumble In The Bronx' were probably the first Hong Kong films (outside of the Bruce Lee hemisphere) to really be recognised by a Western audience. What do you feel was the secret ingredient that you injected into these films to allow them to appeal to an international audience?
ST: You can see Jackie's characters became more of a relucent hero than an aggressive one. Big action sequences with humour and fun and less violence, so that it can reach a bigger audience pool. We are PG 13, whereas most American action movies are rated R. The usual Hollywood convention action sequence that have ingredients like car chasing sequence/ helicopter/ gun shooting /speed boat/ explosions, plus the Chinese martial arts and acrobatic stunts make the physical fighting more artistic. When all these ingredients are put together it became something new and fresh to the Western and the Chinese audience. This is the intention when I got the job to direct the Jackie Chan movies and I'm glad it's been executed right.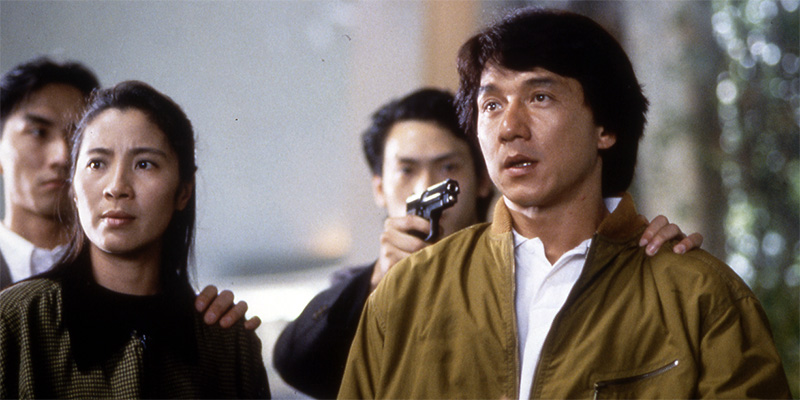 FEF: Many directors (like yourself) who worked in the Golden Age of HK action cinema remember when budgets/time were low, but imagination/invention was incredible. How do you see these arguments?
ST: Being an action film director, a lot of us were facing a low/ no budget problems, but we have to compete with Hollywood big budget movies because only China/Singapore/Malaysia/Taiwan accept Chinese language films, and 69 countries in the world use English. Technically, we don't have the support from military for fire arms/ explosions/ closing off roads for car sequences. What we had is our 5000 years of culture. The cheapest and most efficient way is being creative so physical fighting sequences are way better than Hollywood , but when it comes to conventional big action like helicopter /car chasing /gun shooting/explosion , we were just kiddy garden compared to Hollywood films.
FEF: It was nice to see your allusion to 'The Private Eyes' in Mr.Magoo. How did you find the whole Hollywood experience?
ST: My Hollywood experience was good and bad. The good side is working for big companies like Disney, which has to go through a lot of Hollywood procedures, learning about their point of view, how to green light a project, how to market a movie, and promotion strategy. But I don't understand how they can waste so much money behind the screen. Too much money has been spent above the line, and left the production with not much money.
FEF: With 'The Myth', was Jackie reluctant to do a full historical epic or did you both always intend to mix the modern and the ancient?
ST: Modern and ancient is the original story, just that I have so many scenes I want to put in the ancient story but I couldn't. Jackie was reluctant to play an ancient general because it's different from the characters he usually does.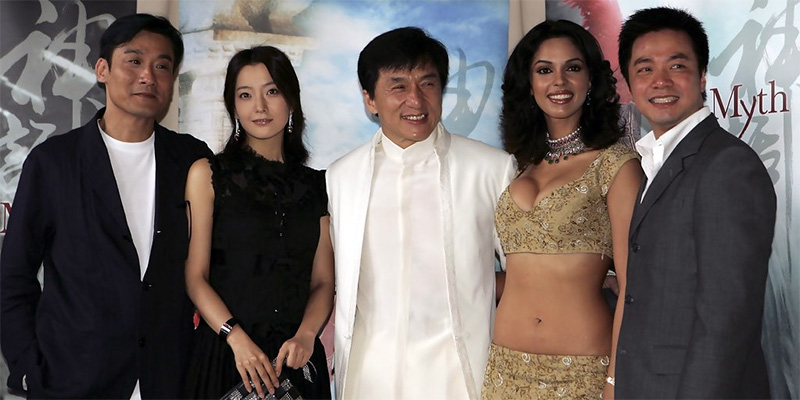 FEF: You worked with Sammo Hung for a few episodes of the highly underated series, 'Martial Law'. Was this a pleasurable experience and have you ever been tempted to try your hand at making a television show?
ST: I had a great pleasure working with Sammo because he is a great actor and a martial artist.
FEF: Do you believe that you will work with Jackie Chan again?
ST: Yes, we are working on the next project.
FEF: If you had an unlimited budget and no restrictions on the actors you could pick from, what do you think would be your ideal project?
ST: Dream cast: Tom Hanks, Jackie Chan, Stephen Chow, Maggie Q, Nicole Kidman.
It's a dream.
FEF: As Hollywood continues to push the boundaries with computer effects, do you believe that this will eventually lead to the death of the stuntman?
ST: Visual effects can take a lot of the work from the stuntman but they are not replaceable as long as we still have movie stars instead of robot stars.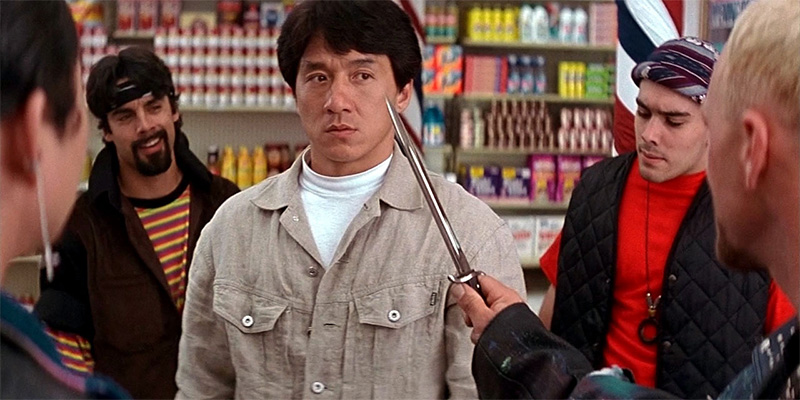 FEF: What is the most important lesson you've learnt as a director?
ST: The biggest lesson is that being a director you need to learn how to tell a story to the actors, studio executives, investors and distributors first. Otherwise you won't have a chance to tell the story to the audience.
FEF: What are you currently working on?
ST: I'm working on the next Jackie action adventure movie.
Far East Films would like to thank Stanley Tong, his production team and Paul Smith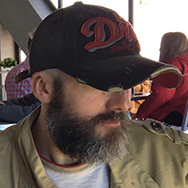 Latest posts by Phil Mills
(see all)