This year's Hong Kong Film Awards presentation ceremony was the best that I have seen in a long time. It had glamour, beautiful stars and worthy award winners, and more importantly, there was a great atmosphere and not one dull moment. In fact, it was full of surprises and highlights, such as the return of the original cast of 'Gen-X Cops': Daniel Wu, Stephen Fung, Nicholas Tse and Sam Lee; veterans Patrick Tse (actor) and Lau Wan (stuntman) winning special achievement awards; and top actresses Kara Hui, Nina Paw and Teresa Mo walking onto the stage, holding hands, to present an award together.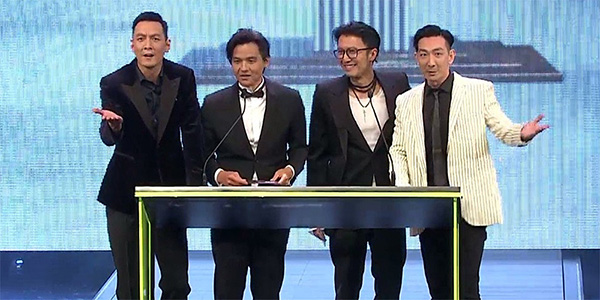 This year's theme was 'Keep Rolling', which is meant to encourage filmmakers to keep up their good work and make more fresh and creative films. Throughout the ceremony, there was a strong sense of harmony and unity for an industry that, though not as strong as it once was, is still offering plenty of opportunities for those who want to pursue and fulfil their movie-making dreams. As I watched the show, one thing was obvious: the investors, presenters, nominees and winners all have a deep love for Hong Kong cinema.
The chairman of the Hong Kong Film Awards Association, actor-director Derek Yee, has always been supportive of new talents. In many of his films, such as 'C'est la vie, mon cheri', 'Full Throttle', 'Viva Erotica' and '2 Young', he cast relatively new stars like Anita Yuen, Gigi Leung, Shu Qi and Fiona Sit to play the leads and turned them into stars. At this year's HKFA ceremony, Yee again showed his support for the younger generation by having a staggering 32 masters of ceremony, all of them being young and up-and-coming actors and actresses.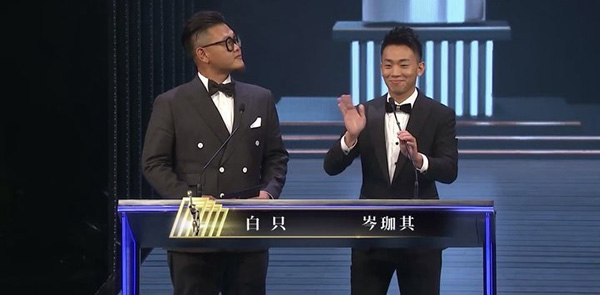 Amongst the newcomers, there were two standout performances. The first was the pairing of KaKi Sham ('Distinction') with Michael Ning ('Port Of Call') as presenters of the Best Supporting Actor award, and they were so funny I believe they could make a successful comedy duo. The second was the singing performance by Jennifer Yu, an attractive and versatile actress who was nominated for 3 awards in total this year, including Best Actress for 'Distinction' as well as Best Supporting Actress and Best Original Film Song for 'Men On The Dragon'. Though she went home empty-handed, she has certainly demonstrated her potentials to become a major star.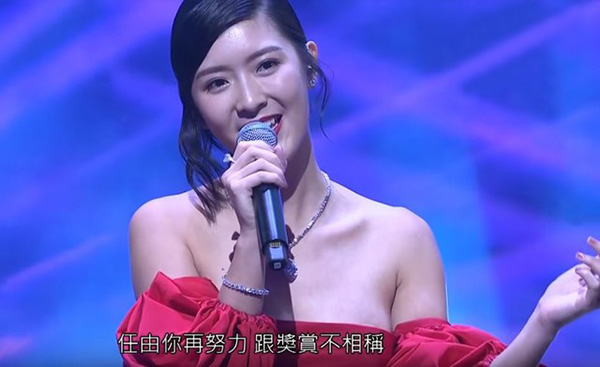 'Project Gutenberg' was the big winner of the night, taking home 7 awards including Best Film, Best Director, Best Screenplay, Best Cinematography, Best Film Editing, Best Art Direction and Best Costume and Makeup Design. Anthony Wong won Best Actor (his third at the HKFA following 1993's 'The Untold Story' and 1998's 'Beast Cops') for 'Still Human' and gave a humble and thankful speech, in which he praised the performances of the evening's young hosts as 'superb and meaningful'. Chloe Maayan deservedly won Best Actress for her role in 'Three Husbands'. It should be noted that even though filmmaker Fruit Chan did not win any awards himself, the Best Actor and Actress Awards were won for films that he produced and directed respectively.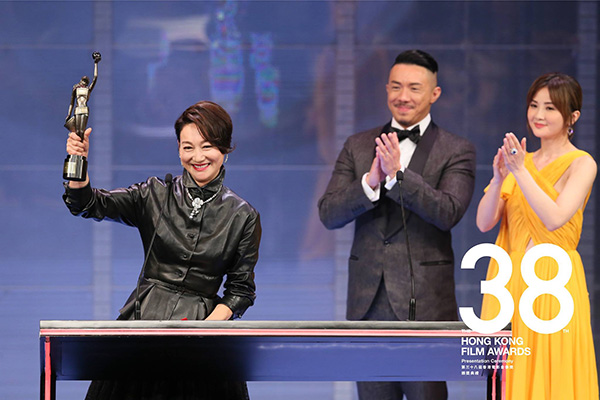 Ben Yuen and Kara Hui won Best Supporting Actor and Actress for their performances in 'Tracey'. This was the fourth acting award at the HKFA for Kara since 2010, following the Best Actress awards for 'At The End Of Daybreak' (2010) and 'Happiness' (2017) and Best Supporting Actress award for 'Rigor Mortis' (2014). She gave one of the best acceptance speeches of the evening, in which she declared that she was proud of being able to contribute to Hong Kong cinema through her work with young filmmakers, and urged fellow industry veterans to do the same.
A final thought I want to share is that while watching the clips for the films nominated for Best Action Choreography – 'Operation Red Sea' (winner), 'Project Gutenberg', 'Detective Dee : The Four Heavenly Kings', 'Golden Job' and 'Master Z: The Ip Man Legacy', I was reminded of how good the Hong Kong film industry is when it comes to creating memorable and exciting action films. I really believe that making more of those relatively low budget films that feature crazy and mind-blowing action scenes, like they did in the 1970s and 80s, will be one way to help the Hong Kong film industry flourish again.
Hong Kong film never dies! Keep the camera rolling!
Derek Yee with the young masters of ceremony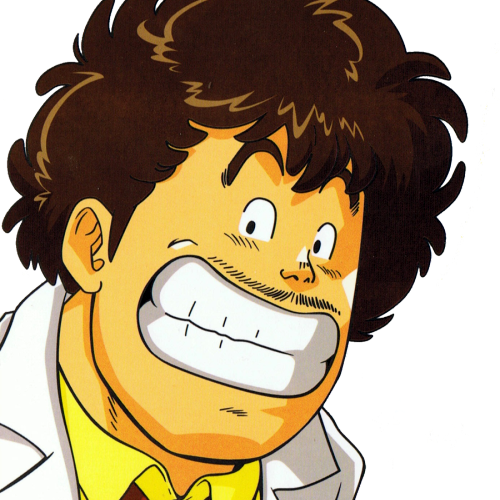 Latest posts by Isaac Chambers
(see all)