Making an Independent film is often about standing out from the crowd. The best Indie films, films like 'Pi', 'Clerks', 'Cube' or 'El Mariachi' had that little something that no one else did.
A little something that would allow them the chance to stand out from the much higher budgeted, much better promoted competition.  With a comedy or even a horror that can be hard, but with an action film?  Well that can be almost impossible…
Think about it, how do you get people to come and watch your film over , say, the next 'Transformers' or Will Smith blockbuster? When they are blowing up cities and planets, how can you make a modestly budget film stand out?
Enter stage left, 'Kung Fu Flid' (aka 'Unarmed But Dangerous'), a film whose tag line goes – "They shot his wife, they kidnapped his daughter. They messed with the wrong Flid." Standing out from the crowd indeed!
This unconventional martial arts project tells the story of Jimmy, a thalidomide short armed kung fu star and his other half Lu, who are trying to get their daughter back from the claws of child trafficking gangsters who, unbeknown to them, want to fry her in acid. In turn shocking, hilarious and touching, 'Kung Fu Flid', is an ultra violent contemplation on the meaning of life.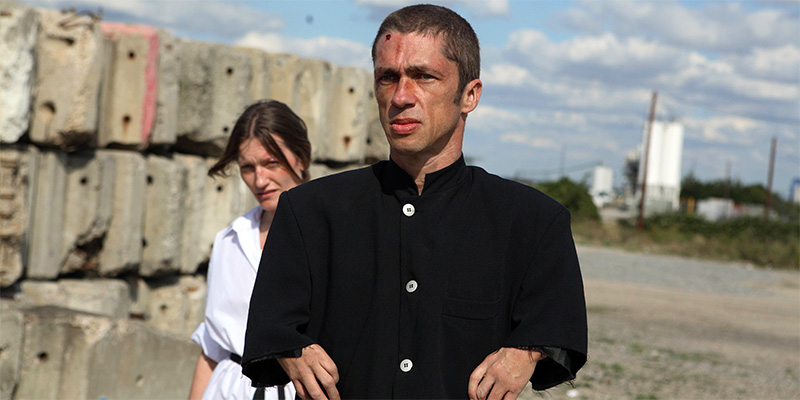 The film stars Mat Fraser, a thalidomide actor who is well known throughout the UK for his work breaking down the boundaries for people with disabilities, former STEPS singer Faye Tozer ('Lady Godiva Back in the Saddle'), Frank Harper ('This IS England') and Helen Watkins, all appearing alongside a host of glamour girls, martial artists and real life hard men.
I caught up with the films Producer and co-star Terry Stone and director Xavier Leret to talk about the what, how's and why's of what's set to be this years most talked about Independent action film.
Phil Hobden: 'Kung Fu Flid' is very much a unique action film.  What initially attracted you to the project?
Terry Stone: I met Xavier Leret and Mat Fraser about 2 years ago and although when we first discussed the film I thought it was a totally insane concept and it took me 2 years to get my head around it, the more we discussed it the more I thought this would make an outrageous and ballsy film and I like to take risks and not just do what everyone else is doing.  Now we are planning 2 more films to create the world's first Flid trilogy.
Xavier Leret:  The thought of an action hero who has short arms is a gift from the cinema extreme vaults – he can only be a superhero, all superheroes possess a flaw but with Jimmy Loveit it's just that bit more in your face – you can also really see him in a Manga comic book. I knew that I could really push a few boundaries with Flid. Some people might be shocked enough by Jimmy's physicality but this is just a 'Sori Gboard' into a much crazier world.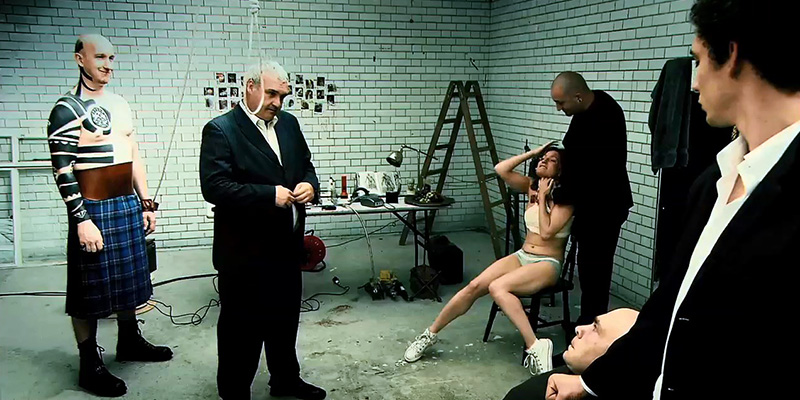 PH: How do you go about preparing for a film like this?
XL:  I spent a couple of months watching 3 or 4 martial arts movies a day, reminded myself of some real classics, Bruce Lee, early Jackie Chan, 'Drunken Master', 'Monkey Kung Fu', the seminal 'A Touch of Zen', some extraordinary Japanese work, 'Ichi the Killer', 'Versus' and the amazing Thai performer Tony Jaa amongst others.
So then I wrote. And I was writing this really violent material, and violent on lots of different levels. I didn't want to write about disability – so much work with disabled characters always bores the f**k out of you as it tries to present you with issues of being different or suffering etc. The trick with 'Kung Fu Flid' was to make people forget Mat's arms and just present him as a character. When you are working with an actor of Mat's calibre you don't want to be forced into making some s**t sort of weepy or bring on the zzzzs with disability politics.
PH: It's a challenge making ANY kind of movie in this day and age, let alone one where the budget is limited.   What was the hardest part of making the film?
TS: Basically not having enough money to do what we wanted to and being let down a couple of times due to budget restrictions on locations etc. But having said all that we did have some amazing cast and crew who really put in a massive effort and without their help and dedication, this film would never have happened.
XL: The last scene was a nightmare. It has a lot components, a big fight etc which involved nearly all the actors. We didn't have enough time to shoot and ended up having to go back for an extra day.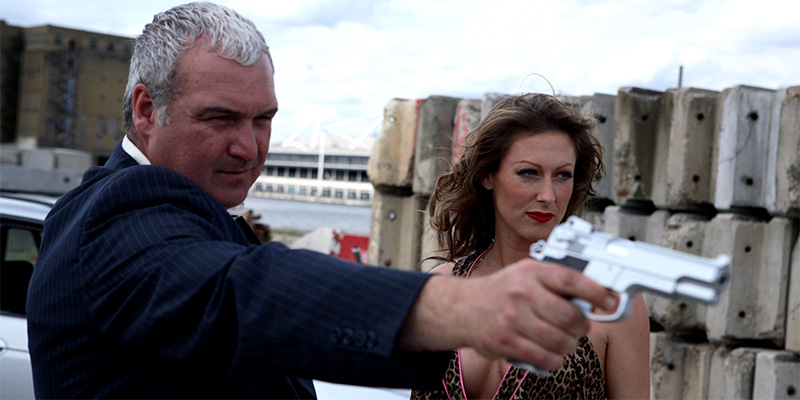 PH: Having worked on Independent films myself I know that a lack of budget and time can lead to some amazing creativity.  Any funny or favourite memories that stand out looking back?
XL:  When Frank Harper threw a hammer at Beau Baptiste – it was an amazing unplanned moment. It really freaked the art department as it nearly hit an antique silver platter, that they persuaded someone to lend us – apparently it was worth a fair bit.
TS: The whole film in pre-production and when we were filming was funny and I did think to myself all the way through the process "I can't believe that we are creating a film as off the wall as this!"
PH: There have been a spate of low-budget (by Hollywood standards) action or gangster films made in the UK over the past 5 years.  What is it about the genre that appeals to UK independent filmmakers?
TS: I think if you can't get £2 million to make a film you have no option other than to do it this way. I have always, as a filmmaker, been about encouraging and nurturing new talent and Xavier Leret and Mat Fraser are genuine talents and the next project we work on will be treble the budget we shot this one on.
XL: Cause they're fun to watch and to make!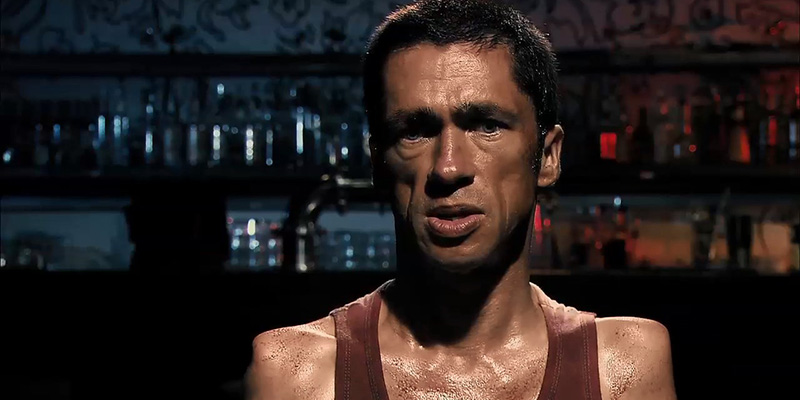 PH: How do you go about being original or creative with a limited budget in a genre that has seen pretty much everything?  What was your approach?
XL: If you have imagination, money is never an issue. That's not to say that a big budget wouldn't have made a few things a little easier but as far as original goes, I think an ultraviolent flick about a fella with no arms who does Kung Fu is a bit of a first.
TS:  We are the only people, to my knowledge, in the world that have made a film like this and a few people I have talked to have said we have also created a new genre "Flidsplotation"! When this film comes out maybe there will be a few more made which will be brilliant as there are a lot of talented actors out there who have disabilities and they need to be seen and heard.
PH: Who are your inspirations?
TS:  The main ones are Tarantino and Rodriguez, but there are so many great filmmakers out there, they know who they are!
XL: Takashi Miike, Robert Altman, Ingmar Bergman, Andrzej Wajda, Bruce Lee, Quentin Tarantino, Cormac Mcarthy, The Cohen Brothers, Park Chan Wook, Christopher Nolan, Guillermo Del Toro, Shakespeare, Scorsese, Brecht, Francis Ford Copolla…
PH: So after 'Kung fu Flid', what's up next?
TS:  Xavier is writing the remainder of the Flid Trilogy so we hope to start work on the sequel to 'Kung Fu Flid' very soon. Acting wise I have 'Doghouse' coming out in May and I'm currently filming 'Jack Said' with Danny Dyer & David O'Hara. I also have several feature films lined up in 2009 that I will be acting in and producing.
XL: Two more Flids. I'm helping some friends out on the 'Codfather', 'Exit Strategy' (a friend of mine was kidnapped outside of Fallujah just as heads were rolling), 'Burning Tree Drive'…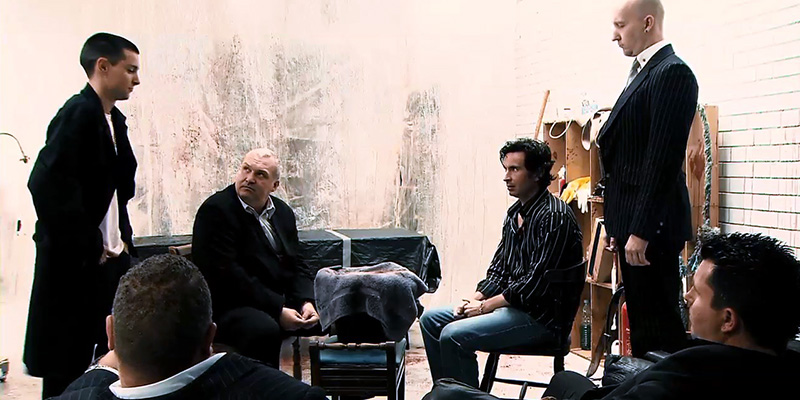 'Kung Fu Flid' may get the Daily Mail crowd up on their podiums but with a host of the UK's best acting and fight talent both in front and behind the cameras, a knowing, referential  script and some hardcore action, it will be a film that will get people talking for all the right reasons.
'Kung Fu Flid' is available to buy from Amazon.co.uk and Amazon.com.
Phil Hobden
Phil Hobden is an independent filmmaker and freelance writer. His second film, 'Ten Dead Men', is now available to buy from Amazon.com and Amazon.co.uk, and he is currently developing his third feature film through his company Modern Life?, as well as writing for various websites and magazines including Combat Magazine and Impact. For more on Phil Hobden, check out www.philhobden.co.uk.
Far East Films would like to thank Xavier Leret and Terry Stone.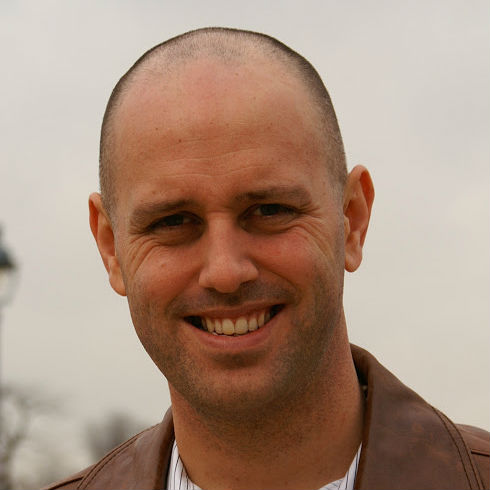 Latest posts by Phil Hobden
(see all)