If you fell in love with Hong Kong cinema during its Golden Age, there's no doubt that the face of Ng Man-Tat (吳孟達) is indelibly burnt into your mind. Raspy voice, gap-toothed grin and spiked hair (which increasingly became peppered by the mid-90s), Ng Man-Tat was sometimes pumping out ten films a year in Hong Kong and his work was constantly in demand with local audiences. For those in the West, his talents will probably be appreciated due to his numerous appearances in the films of Stephen Chow, a partnership that went from the massive Hong Kong success 'All For The Winner' in 1990 to the international success of 'Shaolin Soccer' over a decade later. In that ten year period, the two joined forces for 'Tricky Brains', 'Fist of Fury 1991', a couple of 'God of Gamblers' films, 'Love on Delivery' and many more…the two were seemingly inseparable. Ng would play the deviant, curmudgeonly money-grabber to Chow's innocent hero and it was testament to his skill that we always rooted for him. Looking through a 21st Century lens, Ng Man-Tat's characters always seemed to be moments away from a MeToo lawsuit, yet the films were often about his redemption. Much of the success was due to Ng's abilities to make even the least palatable character strangely likeable and his comic timing was as good as it gets. It also helped that he so often became the patsy to Stephen Chow – there was some joy in seeing this dirty old man get his comeuppance on the way to redemption.
All For The Winner (1990)
Though he will be remembered for his roles in some of Hong Kong cinemas biggest comedy hits of the 90s, one role that always resonates with me is that of 'Rambo' in the sublime 'A Moment of Romance'. Ng Man-Tat, it should not be forgotten, cut his teeth on more serious roles; one of my first memories of him was in 'A Better Tomorrow II' and 'Tiger Cage' shortly after that. He had the gravitas to play the gritty support to the main character or even a devilish villain, but it was as 'Rambo' in the aforementioned Andy Lau film that he really stood out to me. His character in 'A Moment of Romance' is an impoverished nobody who makes a meagre living cleaning car windshields of local big-wigs – it's almost like he's the natural progression of Mark Gor in 'A Better Tomorrow' had Ti Lung never returned. Yet Rambo is not some hopeless loser despite the image he projects; even in the early frames, Ng Man-Tat gave him a quiet dignity that lesser actors would have struggled to have muster. This meant that, as we gradually learned of the quiet honour of his character, it was always believable. It's a performance that lingers in the mind long after the credits roll and stands out even in a cast packed with memorable roles.
A Better Tomorrow II (1987)
'A Moment of Romance' is one of my favourite films and much of that has to do with Ng Man-Tat as 'Rambo'. He appears as this pitiful figure early on, but this is just a veneer that is created and hides the intense humanity within him. His scenes with Andy Lau as he tries to help him during his potentially fatal course of action are unforgettable and add another layer to what is already an exceptional film. Lau and Tat would work together again of course, but nothing quite matches the adopted father and son scenes in Benny Chan's film. This leads to the incredible moment of redemption for a person ignored by society, the actions of putting his life on the line to stand up to the unhinged villain Trumpet. It's an unforgettable end to an unforgettable performance in an unforgettable film.
A Moment of Romance (1990)
Ng Man-Tat quite rightly took home a Best Supporting Actor prize from the 1991 Hong Kong Film Awards for his outstanding work. Technically, it would be the apex of his career, but in achieving it, he showed that he could be an accomplished 'serious' actor. There was certainly no shame in throwing himself into the lunacy of his comic roles – even though I consider a few of them something of an acquired taste, there was something reassuring about seeing that spiked haired malcontent appear on screen. Few actors brought as much fun to a film as Ng Man-Tat and it seemed that directors would push him to ever more absurd characterisations. Ng, of course, would pull it off with aplomb, whether it would be his demented turn in 'All For The Winner' or his numerous other appearances as the butt of the joke. With the range to be the odious anti-hero, grim villain or tragic protagonist, Ng Man-Tat was a gift for many of Hong Kong's directors. His presence will be missed.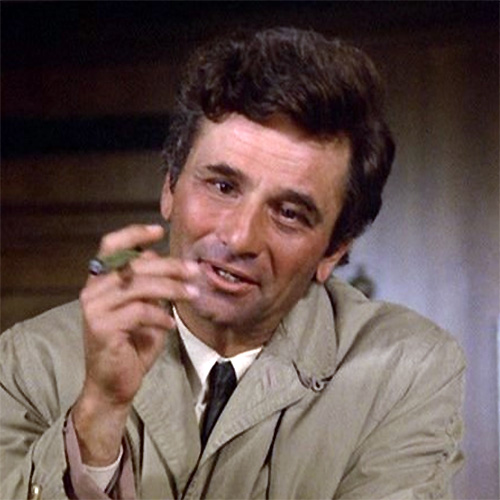 Latest posts by Andrew Saroch
(see all)