It's the beginning of another new year so it's time for our staff lists of top ten movies watched throughout 2014. First up to the plate is Andrew Skeates, who dishes up an action packed list loaded with kickass kung fu, stylish swordplay and hair-raising horror.
10. Enemies Closer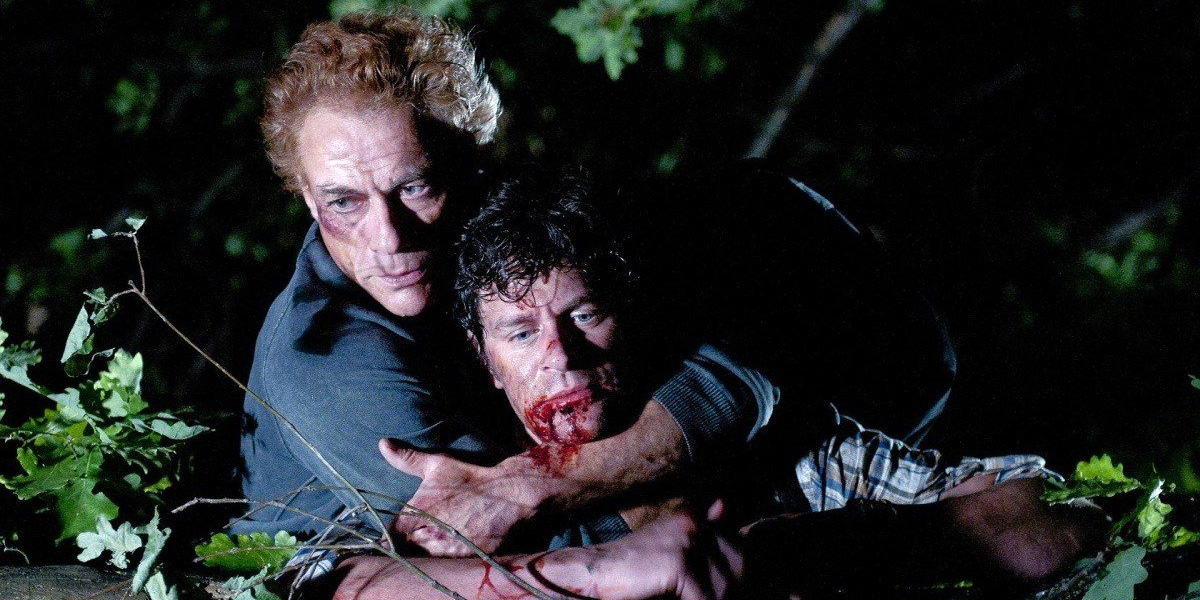 Director: Peter Hyams
Cast: Tom Everett Scott, Jean-Claude Van Damme, Orlando Jones, Linzey Cocker, Christopher Robbie
'Enemies Closer' is a whole heap of JCVD fun and solid action entertainment. It's packed with crisp and crunchy fight scenes and Van Damme is given plenty of opportunities to play nasty, go over-the-top as the bad guy and kick some ass. He is still turning out great action flicks ('Universal Solder 3 & 4') and if you are a fan of the man, Enemies Closer is a must see.
9. Ninja Apocalypse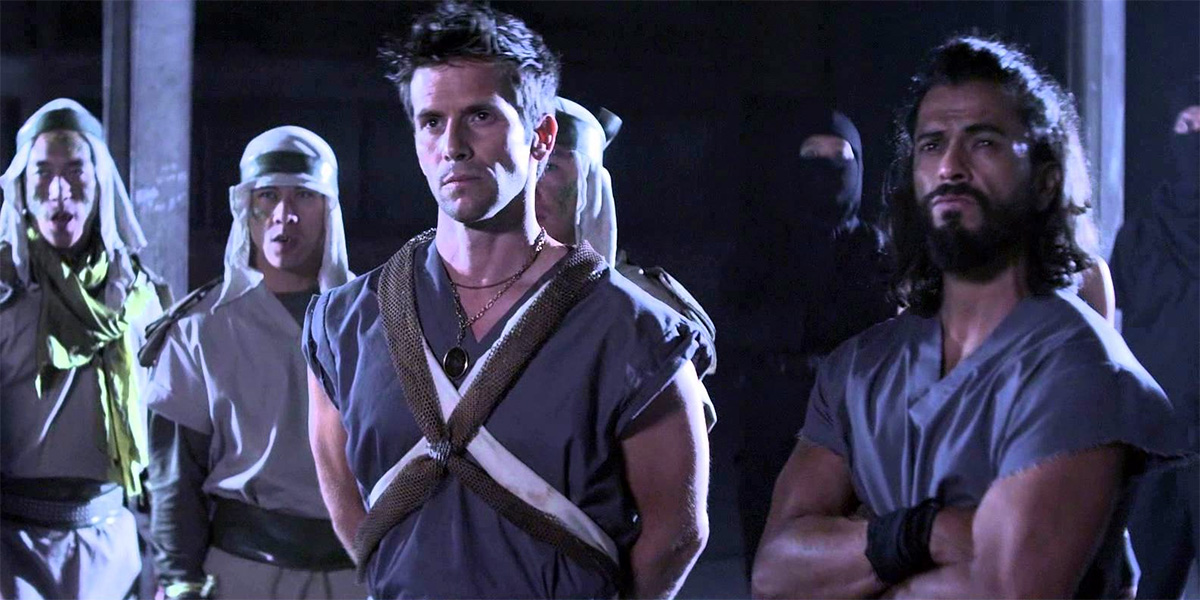 Director: Lloyd Lee Barnett
Cast: Christian Oliver, Les Brandt, Cary-Hiroyuki Tagawa, Ernie Reyes Jr., Tara Macken
'Ninja Apocalypse' is an absolute hoot made all the more fun by its aim to not explain, well, anything (it's a post-apocalyptic future with ninjas who all have magic powers: that's just the way it is!) but its determination to entertain and thrill. Also nice to see genre legends Cary Hiroyuki-Tagawa and Ernie Reyes Jr in there and the action is crisp and creative. 'Ninja Apocalypse' is a blast with an abundance of ninjas and swordfights. Sweet!
Read the Far East Films review
8. Sword Of The Assassin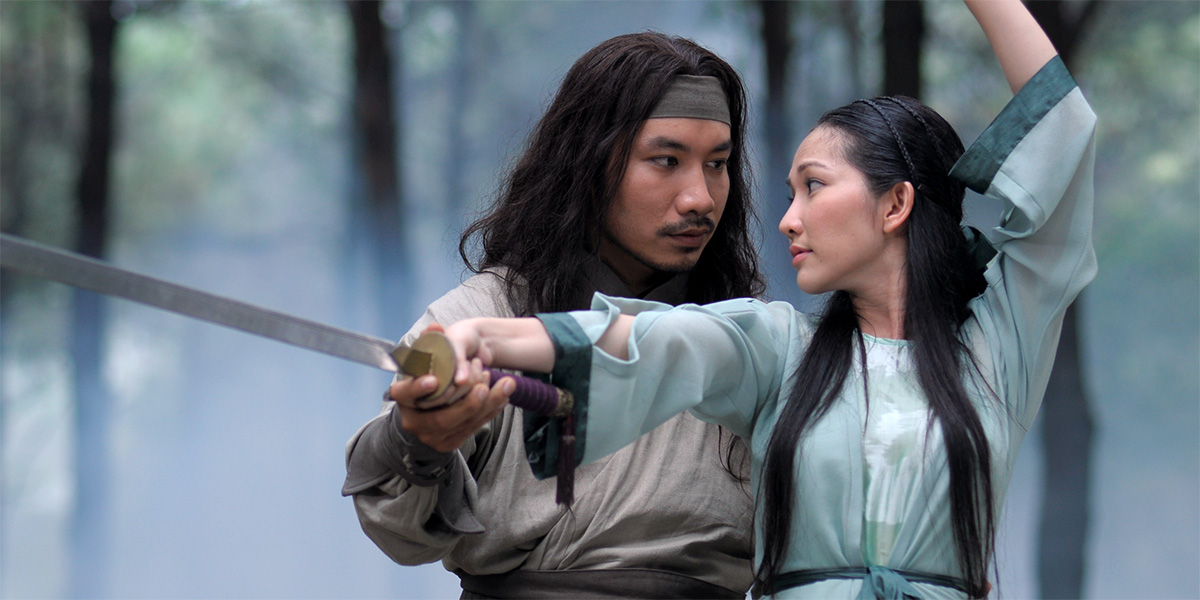 Director: Victor Vu
Cast: Huynh Dong, Midu, Khuong Ngoc, Minh Thuan, Kim Hien
Sure the story is a little old hat, the director is maybe a little too in love with slow motion once the action starts and it all could have been ten or fifteen minutes shorter but 'Sword of the Assassin' is a noble effort from some talented Vietnamese filmmakers. It is also beautifully shot, buoyed by engaging characters and features a satisfying amount of high flying martial arts combat.
Read the Far East Films review
7. Special ID
Director: Clarence Fok
Cast: Donnie Yen, Andy On, Jing Tian, Zhang Hanyu, Terence Yin
Yes, I actually liked this! While it may not reach the same acclaimed heights of Yen's previous modern actioners 'SPL' and (the somewhat underrated) 'Flashpoint', 'Special ID' is still a well made action thriller that is nowhere near as bad as most of the online opinion may have you believe. It may not quite be the ultra hard hitting cop action we were all expecting, suffered from a troubled production and dips into cheesiness all too often, 'Special ID' is still a welcome return to the kind of 90s style crazy cops-and-criminals action fun.
Read the Far East Films review
6. The Doll Master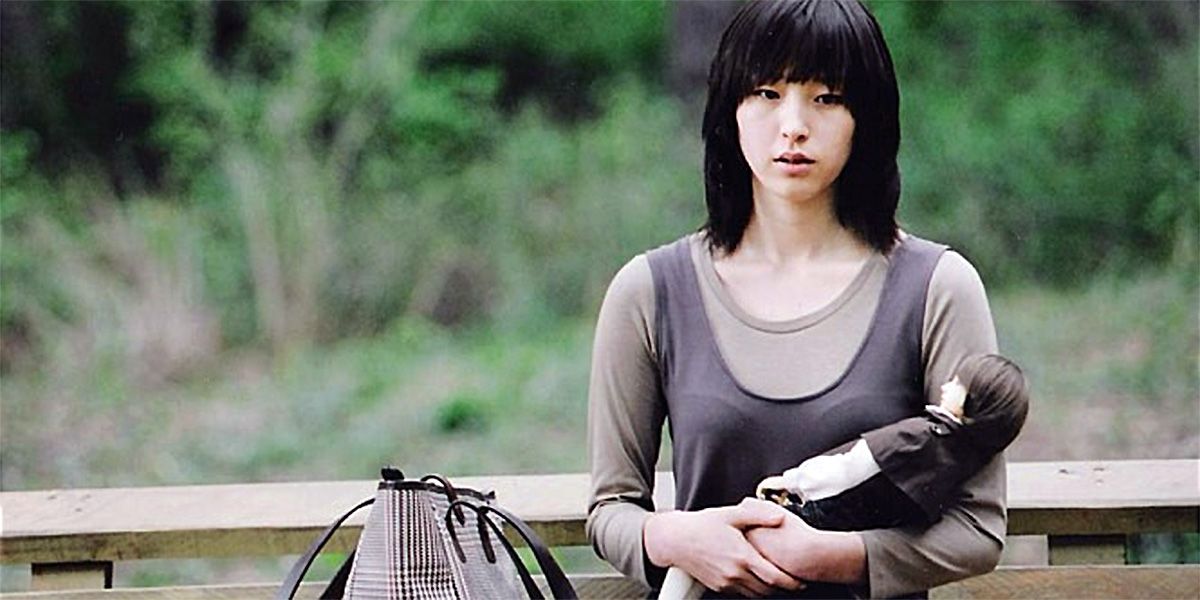 Director: Jeong Yong-Ki
Cast: Kim Yu-Mi, Lim Eun-Kyeong, Shim Hyung-Tak, Ok Ji-Young, Cheon Ho-Jin
While it relies a little too much on the creepy long haired girl ghost plot device (which has been diluted in recent years thanks to an overabundance of creepy-long-hair-girl-ghosts clogging up J Horror), 'The Doll Master' is an entertaining slice of freaky cursed doll horror. Hardened horror fans and those of a more serious critical persuasion may find it all a little silly but those who appreciate a good spooky story will find much to enjoy in this creepy Korean chiller.
Read the Far East Films review
5. The Viral Factor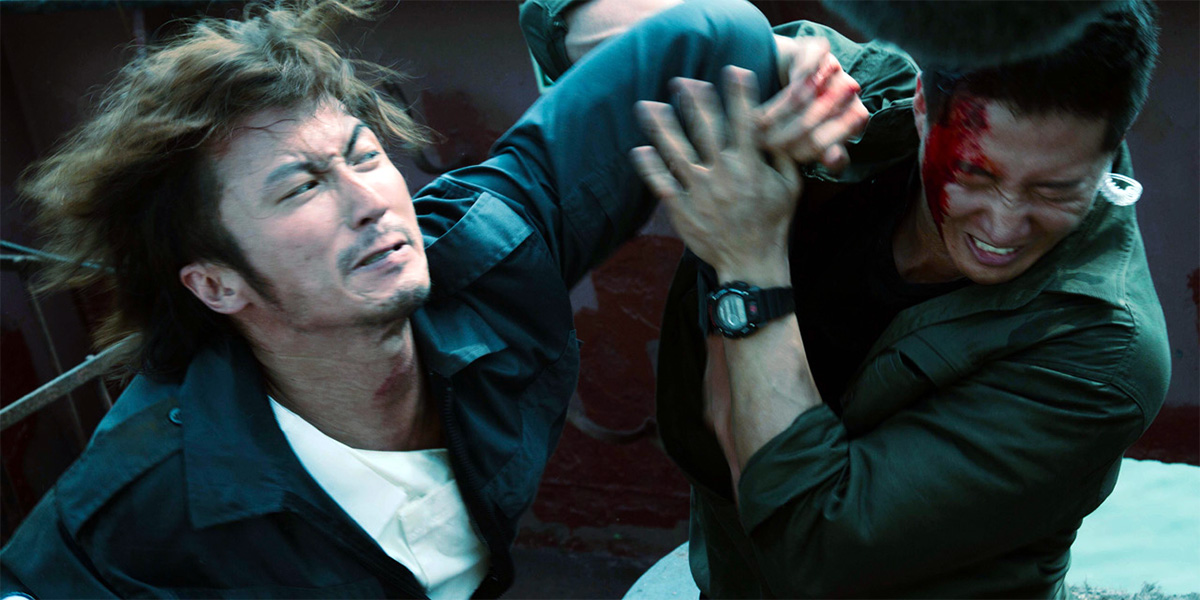 Director: Dante Lam
Cast: Nicholas Tse, Jay Chou, Andy On, Michelle Bai Bing, Lin Peng
'The Viral Factor' is a blockbusting Hong Kong actioner done right that surges from one ingenious set-piece to the next and doesn't skimp on the brutality either as this is one hard edged action film. While Dante Lam may have done better films ('Beast Stalker') he's certainly more than adept at delivering blockbuster thrills and he does so here with aplomb. Watch on the biggest and loudest TV you can.
Read the Far East Films review
4. Ninja: Shadow Of A Tear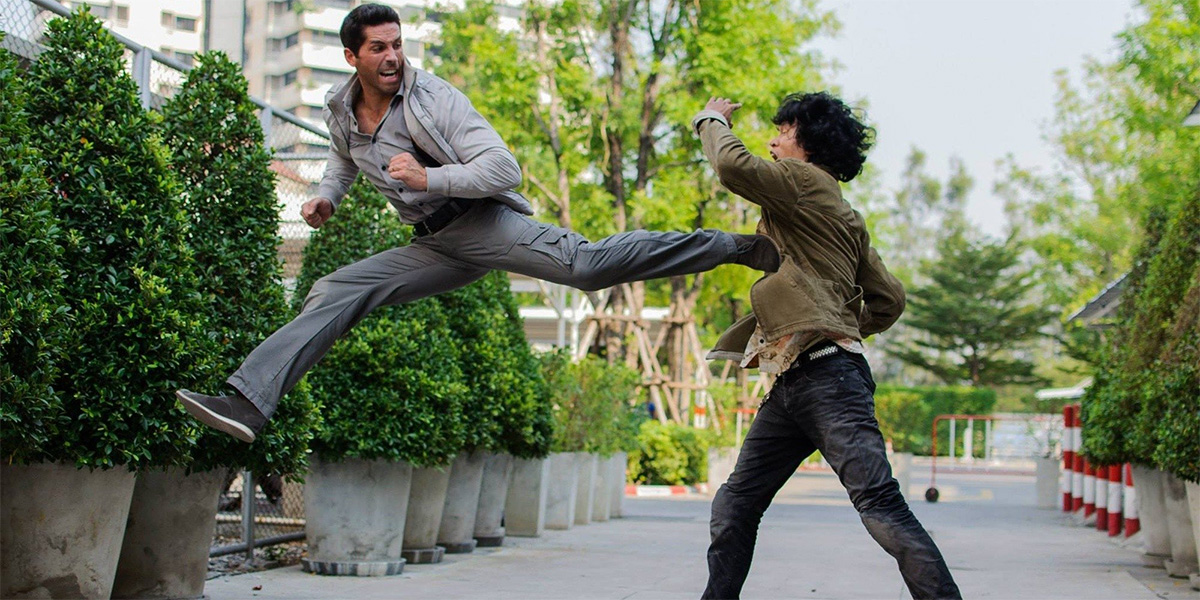 Director: Isaac Florentine
Cast: Scott Adkins, Kane Kosugi, Mika Hijii, Vithaya Pansringarm, Tim Man
As one may be able to tell from this list: I like action films. Ace director Isaac Florentine and martial arts movie whiz Scott Adkins re-team once again for the action soaked 'Shadow of a Tear', their (quite frankly) fantastic follow up to 'Ninja'. Florentine has got the movie martial arts fight scene down pat now and with the addition of Tim Man ('Ong Bak 2') the fight action in 'Ninja 2' is phenomenal: a supercharged martial arts film with a cast and crew working at the top of their game.
Read the Far East Films review
3. Drug War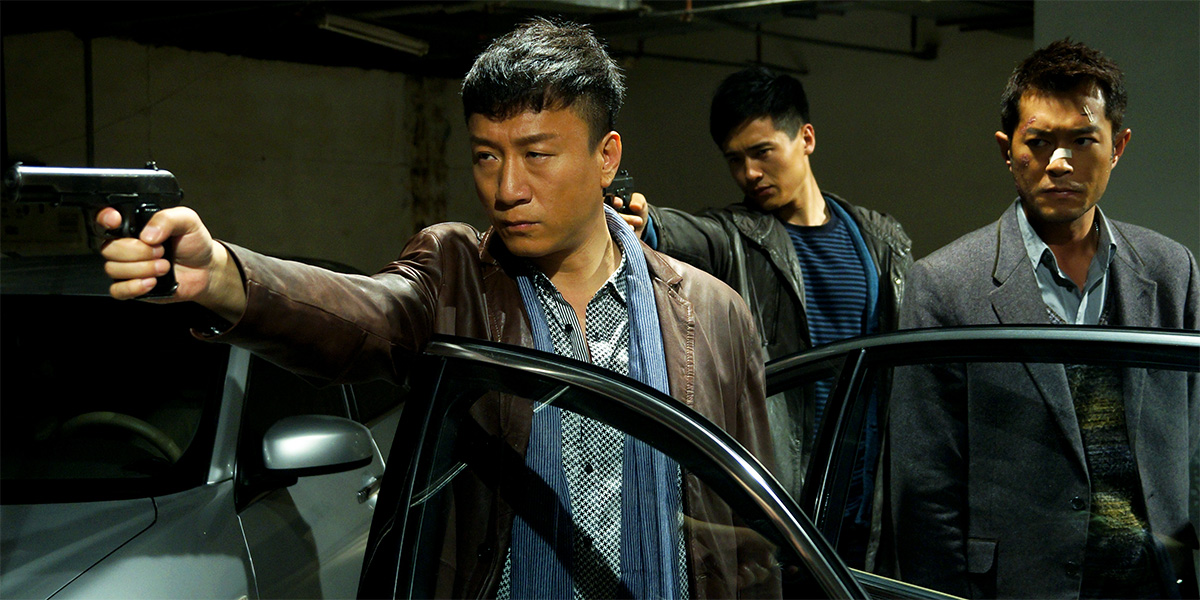 Director: Johnnie To
Cast: Louis Koo, Sun Honglei, Crystal Huang Yi, Michelle Ye, Lam Suet
Johnnie To charges out the gate with a blitz of tension, style and almost unrelenting momentum. Tight and taut, 'Drug War' takes it's admittedly simple premise of a cop and his crew stumbling on the possible bust of their careers and runs wild with it until the inevitable violent conclusion. Smart, sharp and supercharged 'Drug War' is a great police thriller and features a conclusion, which while no doubt divisive, will linger with you long afterwards.
Read the Far East Films review
2. The Raid 2: Berandal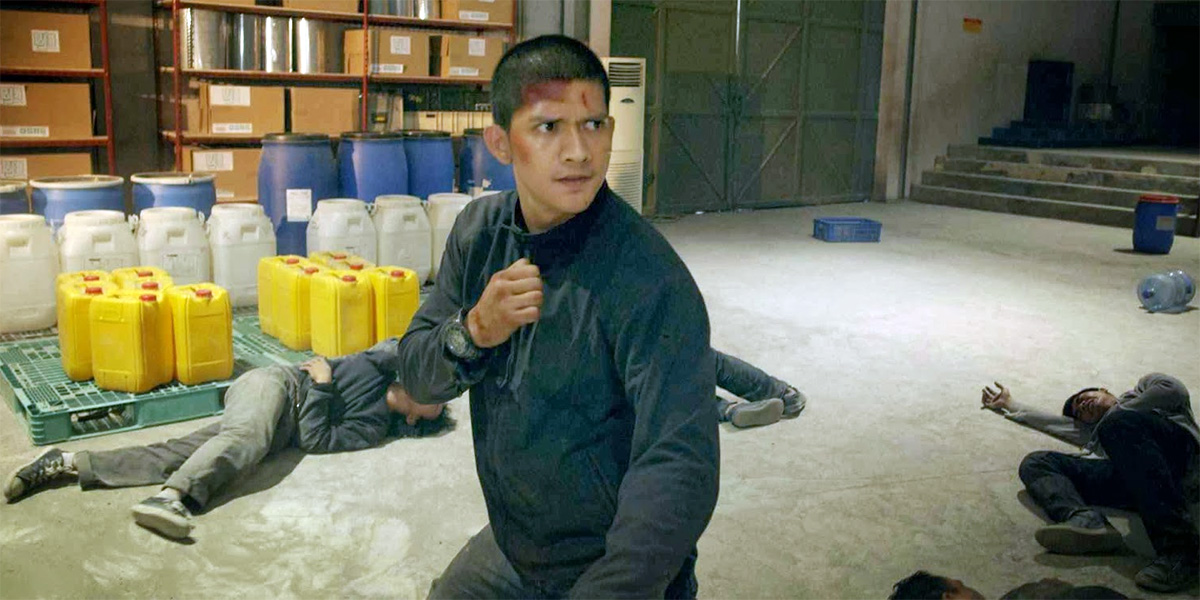 Director: Gareth Evans
Cast: Iko Uwais, Arifin Putra, Tio Pakusodewo, Oka Antara, Alex Abbad
What else can one say about 'The Raid 2' that hasn't already been said: an (almost) universally loved sequel that builds on it predecessor to deliver a true crime epic. While sometimes over indulgent and not quite as good as the first instalment (at least to this reviewer) 'The Raid 2' is still an incredible achievement (with a smart balance of character, story and action: and there is certainly many of you out there asking for this – well here it is!), a staggering action film and, well, just plain essential cinema.
Read the Far East Films review
1. Snowpiercer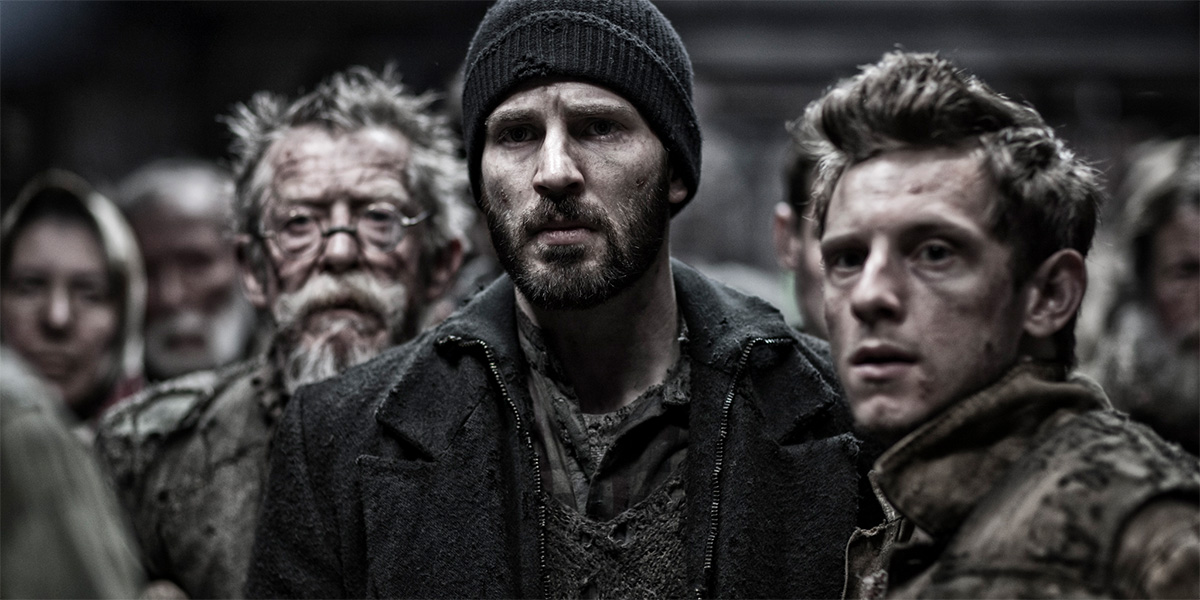 Director: Bong Joon-Ho
Cast: Chris Evans, Song Kang-Ho, Ed Harris, John Hurt, Tilda Swinton
Bong Joon-Ho makes an incredibly confident and thrilling English language debut in 'Snowpiercer', which can sit comfortably alongside his already impressive filmography: 'Memories of Murder', 'The Host' and 'Mother'. Fusing sci-fi, drama, political and societal comment, black comedy and action into a coherent and often breathless whole, 'Snowpiercer' (despite its cramp setting) is epic science fiction made for adults. It does dip into pretension more than once and it'll no doubt have as many people hating it as loving it but 'Snowpiercer' is truly unique sci-fi and an often exhilarating ride. See it.
Read the Far East Films review
 Bangkok Assassins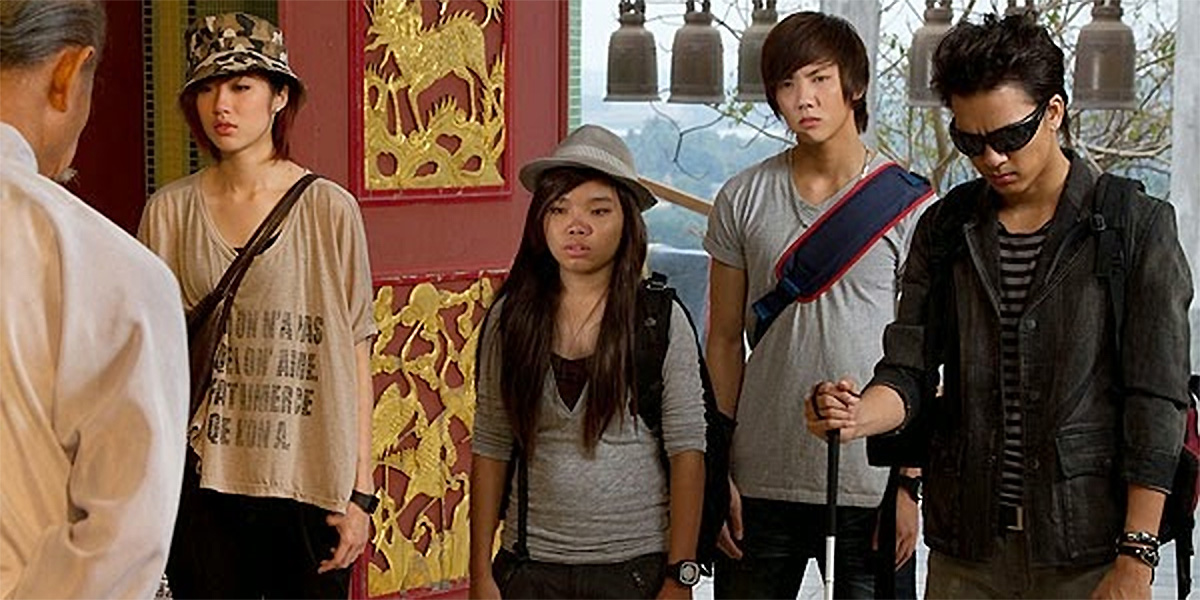 Director: Yuthlert Sippapak
Cast: Mario Maurer, Arak Amornsupasiri, Vitsawa Thaiyanon, Artikitt Prinkprom, Jarinya Sirimongkolsakul
'Bangkok Assassins' had the potential to be a decent Thai martial arts actioner but instead squanders it on dull teen angst, unnecessary brutality and a pace that drags (and drags) when it should be igniting. What we get instead is a drawn out story of a group of sulky teenagers trying to find one another again, lots of walking about with not much happening, some not so successful comedy and, unfortunately, subpar fights scenes. Naff.
Read the Far East Films review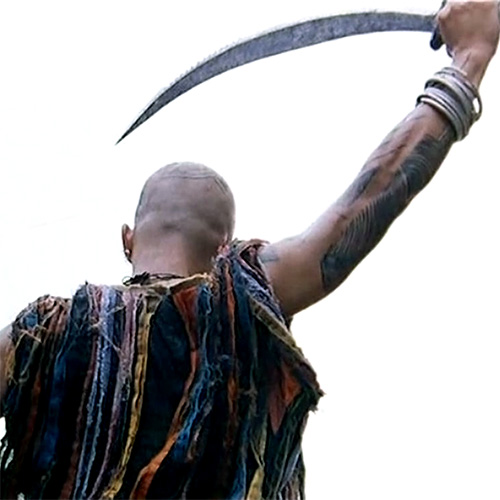 Latest posts by Andrew Skeates
(see all)