Tsui Hark is a Hong Kong producer, screenwriter and director who is probably best known for his work during the Golden Age of Hong Kong cinema.
Originally labelled as a member of the "New Wave" of young, individualistic directors, Hark had an instant impact on the industry with eccentric and technically challenging films such as 'The Butterfly Murders' (1979) and 'We're Going To Eat You' (1980). In 1983, he achieved international notoriety for his work on the wuxia fantasy film, 'Zu: Warriors from the Magic Mountain', which starred Sammo Hung and Yuen Biao. Hark later went on to form his own production company, Film Workshop, where he worked on films such as the 'Once Upon A Time In China' series, 'A Chinese Ghost Story', the 'A Better Tomorrow' movies, 'Shanghai Blues', and 'Peking Opera Blues', to name just a few.
"I wanted to try to bring some of that screen magic I felt so strongly in my childhood to an audience in my adult life"
In recent years, Hark's output has slowed but the quality still remains. In 2010, he made 'Detective Dee And The Mystery Of The Phantom Flame', a rare but successful blend of wuxia, suspense-thriller, mystery, and comedy, which was in competition for the Golden Lion award and was also nominated and won numerous other awards. We were lucky enough to grab a few words with the masterful auteur while he was assisting with the UK DVD release of the movie from Cine Asia…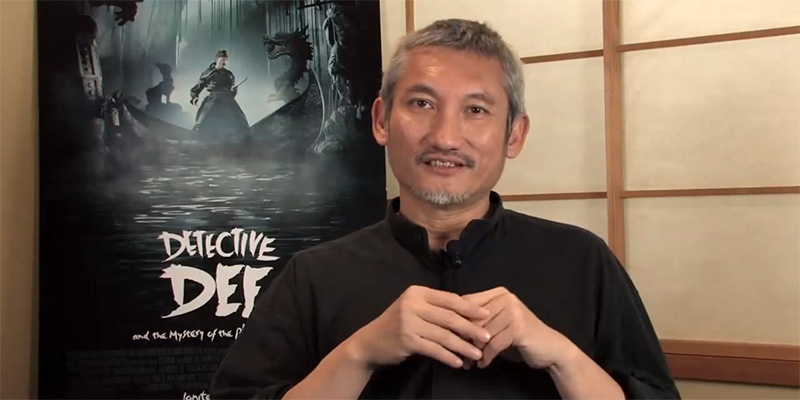 Far East Films: You've been involved in some of the greatest Hong Kong films ever. What do you consider your proudest moment?
Tsui Hark: I have little idea as to what my proudest moment is. I only feel very happy every time a difficult task is accomplished. It's not about being humble or being low profile. I'm just trying to avoid looking back too much, because there is so much to do in the future.
FEF: One of our favourite films of yours is 'Peking Opera Blues' – three brilliant actresses with three excellent roles. It seems such a fun atmosphere – what was it like to make?
TH: Firstly, I have to explain why I made a movie with these three actresses. During the 80s, comedy was so popular that the comedians were busy with projects while actresses were neglected. I planned to prove these talented actresses could run the show on the screen. That's why I did 'Shanghai Blues' and 'Peking Opera Blues'. The idea for 'Peking Opera Blues' came from one scene in 'Shanghai Blues' where we had the leading female role and the male role singing Peking opera on the rooftop. I was intrigued by that scene so decided to write a script about a comedy Peking opera story.
FEF: How did you get involved in being in front of the camera for 'Yes, Madam!' & 'I Love Maria'?
TH: 'Yes, Madam!' was a favour I did for the director Yuen Kwai, since he has been my choreographer in some of my films. And 'I Love Maria' was a deal with my friend Shen Jian Shun, we always have some funny stories to make. 'I Love Maria' was one of those. The funny story ended up not really being funny after we made it. [Laughs]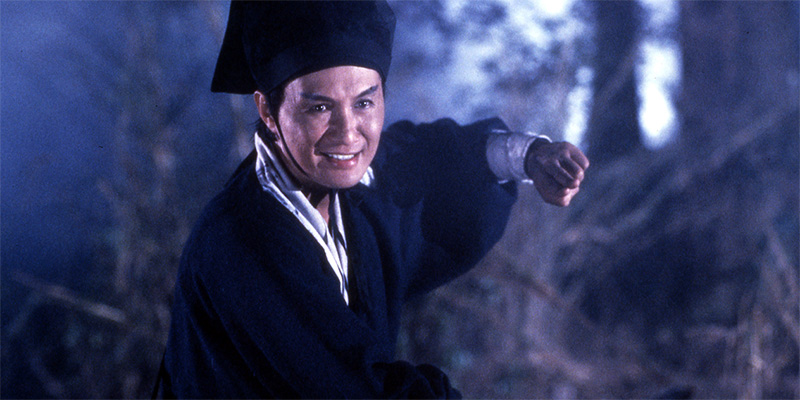 FEF: There's so many stories about who directed what in the first 'Swordsman' film – some say King Hu did the majority, others Ann Hui, still others you. What was the truth behind the making of this film?
TH: The truth is five directors were involved in making it. Namely, King Hu, Ann Hui, Raymond Lee, Ching Siu-Tung and myself. The reason for this was because the health of King Hu needed to be taken care of seriously.
FEF: Do you think you were treated fairly in Hollywood? You went there after making some of the greatest Hong Kong films and seemed to get immediately pigeon-holed like so many Asian directors. Would you try again?
TH: I did very much enjoy working with crews from different countries, the experience I had during the production in Hollywood was to make a lot of new friends and meet technical people from all over the world. It's something I really treasure a lot. I would definitely make a movie anywhere if I can find an interesting script. I'm looking forward to working with an international crew again.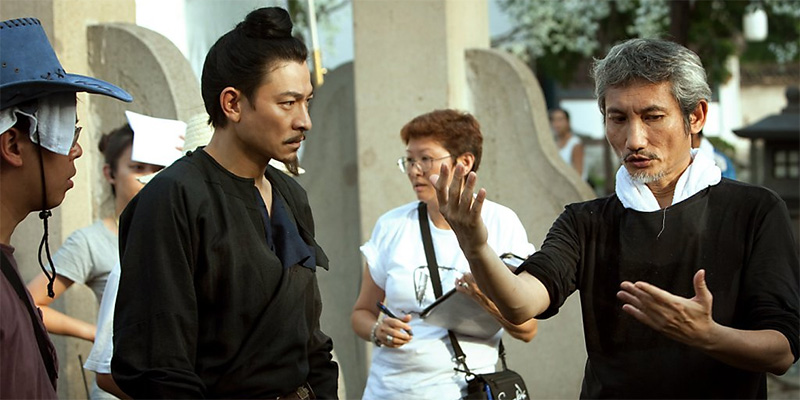 FEF: What inspired you to bring figures from Chinese history i.e. Wong Fei-Hung & Detective Dee to the big screen?
TH: For Wong Fei-Hung, who was my idol when I was a kid, I wanted to try to bring some of that screen magic I felt so strongly in my childhood to an audience in my adult life. I wanted to know how much difference there was between this gap of 30 years apart. Wong Fei-Hung was my expression of childhood fantasy. And also, I wanted the audiences and the teenagers to remember the idol I liked when I was a kid. I hoped there would be someone to continue Wong Fei-Hung, to pass it down to the next generation in order to keep this character living forever.
In the case of Detective Dee, I have to accredit Empress Wu. My interest in Dee is because he was associated with the only woman king in China who also had a very successful female prime minister. I always enjoy experiencing great characters doing great things in great historical moments.
FEF: 'Detective Dee' was a big hit in China – what do you think of this emerging market? Do you think you need to tailor your films for this gigantic market?
TH: I have no idea what this gigantic market is. Once one of my script writers asked me if I knew how teenagers thought. And I answered "do you mean the teenagers from Hong Kong or the teenagers from Taipei or Manila?" I believe a filmmaker should create the world from the bottom of his heart. In order to touch the audience, it is very important to touch your heart first. We may be curious to find out reasons as to why some films can travel, but when it comes to the creativity process, we are totally drowned in my creative world. Going with your own heart is the way.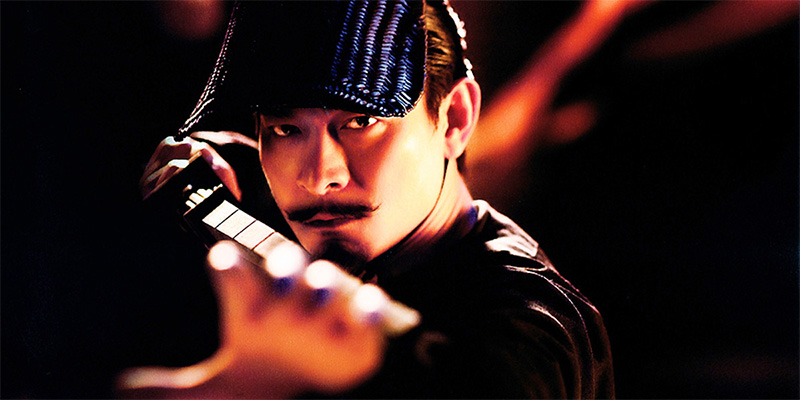 FEF: The great Sammo Hung choreographed the action in 'Detective Dee' – how involved were you in the many fight scenes?
TH: Very much. Firstly we discussed the action on paper and if necessary, we would make animatics. Then we recorded the rehearsal in pre-production. After all that, we shot on the set. In 'Detective Dee' I also let another action team shoot 50 percent of the fighting scenes. Sammo Hung and me were sharing the design of the action to make 'Dee' a different kind of action film.
FEF: One of the things fans loved about your 80's films was the ingenious use of FX – i.e. 'A Chinese Ghost Story', 'Zu Warriors' – how do you get on with the new CGI technology?
TH: CGI is a culture found everywhere in our life now. It is on TV, in games, and… everywhere. We definitely avoid using it until it's necessary. For 'Detective Dee' we could not help but use CGI for the statue because there's no way for us to build such a gigantic set. I was so worried about this design but eventually it came out okay.
FEF: Are you surprised that other respected directors of the new-wave era no longer get the respect they deserve i.e. Ringo Lam, Ching Siu Tung?
TH: I don't think Ringo Lam gets less respect. He has shown his talent in 'Triangle' and is preparing to shoot his next film. The reason why Ringo Lam did not make as many film as the other directors was because he was having more important events in his private life. And Ching Siu-Tung, he was all over the world doing movies in Hollywood, India, Australia and Japan. He was more prolific than anyone I knew in the industry.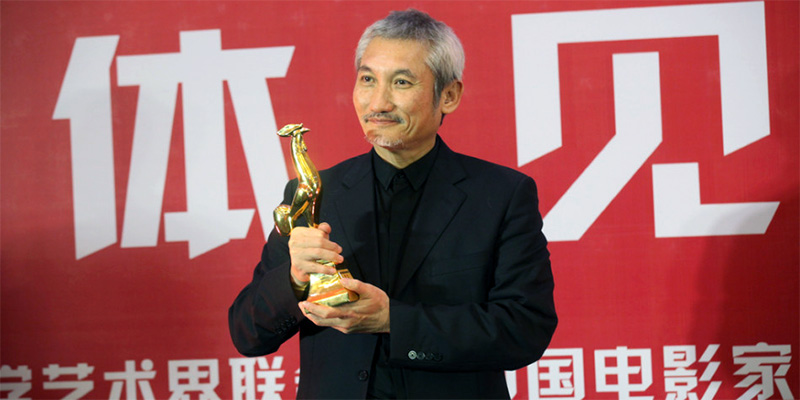 FEF: What film was the most challenging to direct and why?
TH: In my experience, documentary dramas are really tough work for me. I always wanted to make one great documentary drama yet I did not have the chance to do it. I'm looking forward to such an opportunity in my future.
FEF: Winning Best Director at the HKFA this year must be a very proud moment. Where do you go from here?
TH: I just finished 'Flying Swords of Dragon Gate'. Now, I 'm preparing a film based on a novel written in the 50s called 'Taking of The Tiger Mountain'.
'Detective Dee And The Mystery Of The Phantom Flame' is available on DVD and Blu-ray now from Amazon.com and Amazon.co.uk.
Far East Films would like to thank Tsui Hark, Louise Rivers and Cine-Asia for making this interview possible.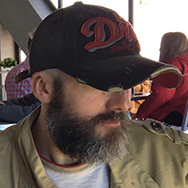 Latest posts by Phil Mills
(see all)